Anjunadeep Open Air Lands at The Brooklyn Mirage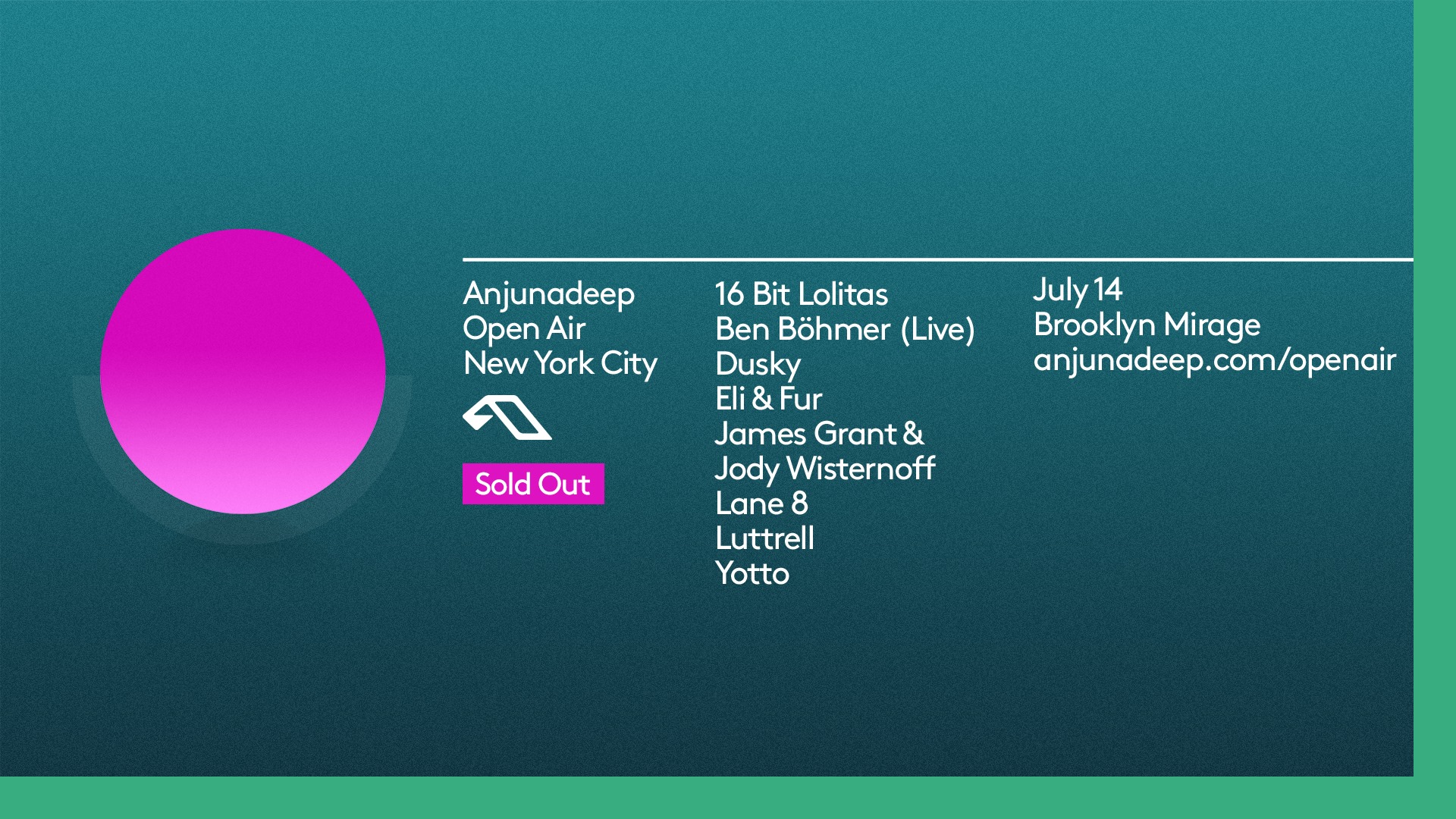 Brooklyn's hot spot this summer is throwing down yet another event we can't say no to. The Brooklyn Mirage will be hosting the sounds of Anjunadeep Open Air on July 14th at the outdoor music fortress set under the legendary NYC skyline. Anjunadeep was founded by Above & Beyond and James Grant back in 2005 as an independent record label based in London. The original roots of the label began as an outlet for the deeper and more progressive side of the founders sounds. Thirteen years later, Anjunadeep has evolved into one of the dance music worlds' most respected creations.
July 14th, 2018 will be just one stop of eight of the Anjunadeep Open Air North American Tour. Spanning from early June until August, Anjunadeep will host some of the labels most talented acts. The massive open-air festival will bring the sounds of 16 Bit Lolitas, Ben Bömer (live), Dusky, Eli & Fur, James Grant & Jody Wisternoff, Lane 8, Luttrell, and Yotto. The iconic outdoor nightclub, known as Brooklyn Mirage will open doors at 5:00pm and will welcome in the melodic sounds of Anjunadeep until the early hours of 4:30am into Sunday morning.
Previously completing three successful shows in Austin, TX; Fort Collins, CO; and Montreal, QC the crowd will sure be in for an unforgettable night of beautiful music with without a doubt, sing-a-long vocals of our beloved trio, Above & Beyond. As one of the original founders of the music label, James Grant will bring NYC a truly original sound of his massive creation.
Thirteen years and 300+ releases later, and although the music has progressed with time, Anjunadeep has kept their mission statement the same – to release timeless soulful and melodic electronic music. Take in the music, take in the views; this will truly be an experience like no other with the sun setting over the worlds busiest city; meanwhile peaceful vibes and swaying hands will unite for Anjuna Open Air North America NYC.
For more Anjuna fun, check out all the details of Anjunabeach in Mexico.