Win Two Tickets to The BUKU Music & Art Project 2017 From The Nocturnal Times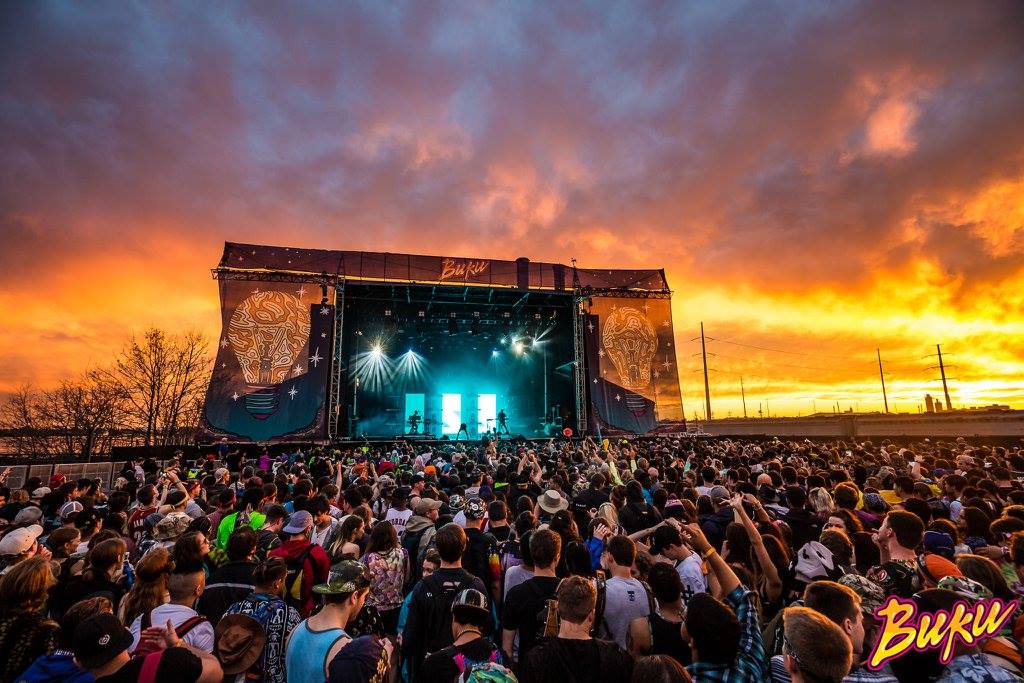 The Nocturnal Times giving away a pair of tickets for the BUKU Music + Art Project, March 10 + 11 in New Orleans!
The BUKU Music & Art Project is a rising electronic and hip-hop festival held in the warehouses of Mardi Gras World, the year-round storage area for Mardi Gras floats. Between an abandoned power plant and a classic wooden steamboat — which houses the VIP area and an exclusive stage — BUKU lights up two nights in March with some of the best touring artists.
This year is no exception, as BUKU's lineup includes the likes of Deadmau5, Travis Scott, Grizmatik, Run the Jewels, Zed's Dead, Zhu, JAUZ, Young Thug, Vince Staples, and Sleigh Bells. Alongside these big names are many up-and-coming artists such as Lil Dicky, 21 Savage, $uicideboy$, Aminé, and Ganja White Night. If you're not already overwhelmed by this lineup, check the full lineups for each day and stage here.
The folks at BUKU Fest, a.k.a. 'The BUKrewe,' are not only committed to making BUKU one of the hottest new festivals in the country, but their dedication to honoring the Crescent City is one of the hallmarks of the festival. In addition to the insane lineup of touring artists that pack New Orleans for one weekend, a group of local musicians and artists are selected each year to show off their talents and honor New Orleans' reputation as a hotbed for music and art. This year's locals class includes AF The Naysayer, SFAM, Lleauna, Unicorn Fukr, MUSA, and Boogie T.
The Live Graffiti Gallery is a unique feature of BUKU that features local graffiti artists. Festival-goers can watch over the two days as these young artists turn a wall of blank canvases into a collage of breath-taking local art. Proceeds of the Live Graffiti Gallery will support Upbeat Academy as well as Animal Rescue New Orleans (ARNO). Check out this year's artists lineup:
BUKU is one of the hottest young festivals in the country. Loyal fans flock from all over the country to participate in the BUKU Music & Art Project each year. Tickets are almost guaranteed to sell out so be sure to enter the giveaway below to win two GA tickets, compliments of The Nocturnal Times and BUKU Arts & Music Festival.
Enter to win a pair of passes to BUKU 2017 for you and a friend from The Nocturnal Times, below:
*Giveaway ends on February, 24 at 11pm EST. All entrants must be ages 18 and over.
Be sure to visit the official Buku website here, as well as their Facebook, Twitter, and Instagram.