TroyBoi Drops 7-Track 'V!BEZ, Vol. 2' EP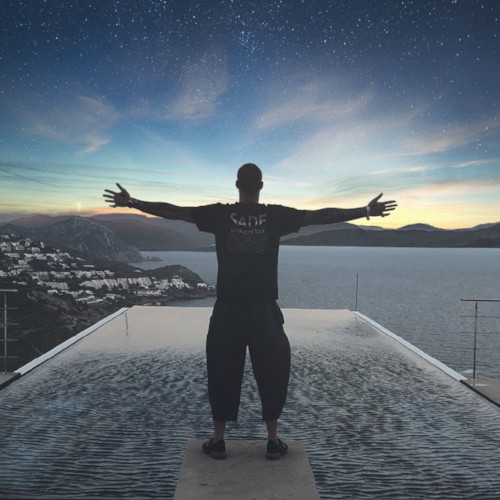 What's already been quite a memorable year for British DJ/producer TroyBoi, is about to get even bigger. This past Friday, Nov 9, the multi-talent released his eagerly anticipated EP, V!BEZ, Vol. 2, through Mad Decent.
The follow-up to his original V!BEZ EP which dropped earlier this year, TroyBoi's V!BEZ, Vol. 2, includes his latest single, "Say Yeah," along with six additional original productions. Embodying his signature, versatile sound, TroyBoi fuses elements of trap, hip-hop, electronic, R&B, bass, and more. V!BEZ, Vol. 2 includes collaborations and vocal features with Destiny, Healthy Chill, and icekream.
From festival performances at Coachella, Lollapalooza, HARD Summer, ADE, and more, TroyBoi has undeniably left his mark on 2018. With official remixes for Zayn, Missy Elliot, Billie Eilish, and Tinie Tempah, his latest vibe set is available now through Diplo's Mad Decent imprint.
Listen to VIBEZ, Vol. 2, here:

V!BEZ, Vol. 2 track listing:
01 U Shud Kno
02 Say Yeah
03 Reload Dat
04 SHOW OFF (feat. Healthy Chill)
05 Frustrated (feat. Destiny)
06 Drip (No Mayo) (feat. icekream)
07 Laalach
TroyBoi is hitting the road with his V!BEZ Tour in lieu of his recent EP. Fans can catch the producer/DJ in Los Angeles (11/16), San Francisco (11/17), San Diego (11/21), Denver (11/29 & 11/30), and Chicago (12/1). To purchase tickets for the V!BEZ Tour or for more information on TroyBoi, visit troyboimusic.com.
V!BEZ, Vol. 2 is available to buy and stream, here.