The Two Fake Blondes Hit the Scene in Debut Single "If You Really Love Me"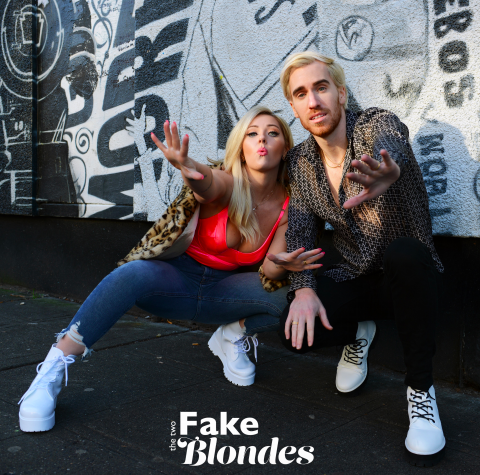 Hitting the scene in their debut single, husband and wife duo Petey Mac and Hannah Mac AKA The Two Fake Blondes have arrived with "If You Really Love Me." The track is signed exclusively to Gameroom records, a division of the esteemed Black Hole Recordings.
Both Petey and Hannah have a fantastic array of musical successes within their repertoire. On one hand, Hannah has opened for A-list artists from across the board including Kenny Chesney, Darius Rucker, and Eric Church. Additionally, Hannah has headlined major venues like Triple Door Seattle, Waldorf Astoria NYC, and The Ryman in Nashville. On the other hand, Petey has been writing and producing electronic music for several years now. Petey's music has a wide range of support such as landing on Spotify's Mint, Housewerk, and Dance Rising editorial playlists as well as earning worldwide DJ support from the likes of The Aston Shuffle, Triple J Radio, and Daddy's Groove.

"If You Really Love Me" is a velvety smooth debut of Hannah's striking vocals fusing together with Petey's house-centric production style. Pulling inspiration from favorites like Calvin Harris and MK, the track holds an electrifying presence from the first notes. An upbeat and addicting tune, Hannah's voice carries the record to an exciting high. Putting their talents to the perfect match, The Two Fake Blondes are jumping into 2020 with a commanding and effervescent debut single that is a riveting sign of more musical thrills to come.