The Two Fake Blondes Gets Remix Treatment From Sherm on "Alone"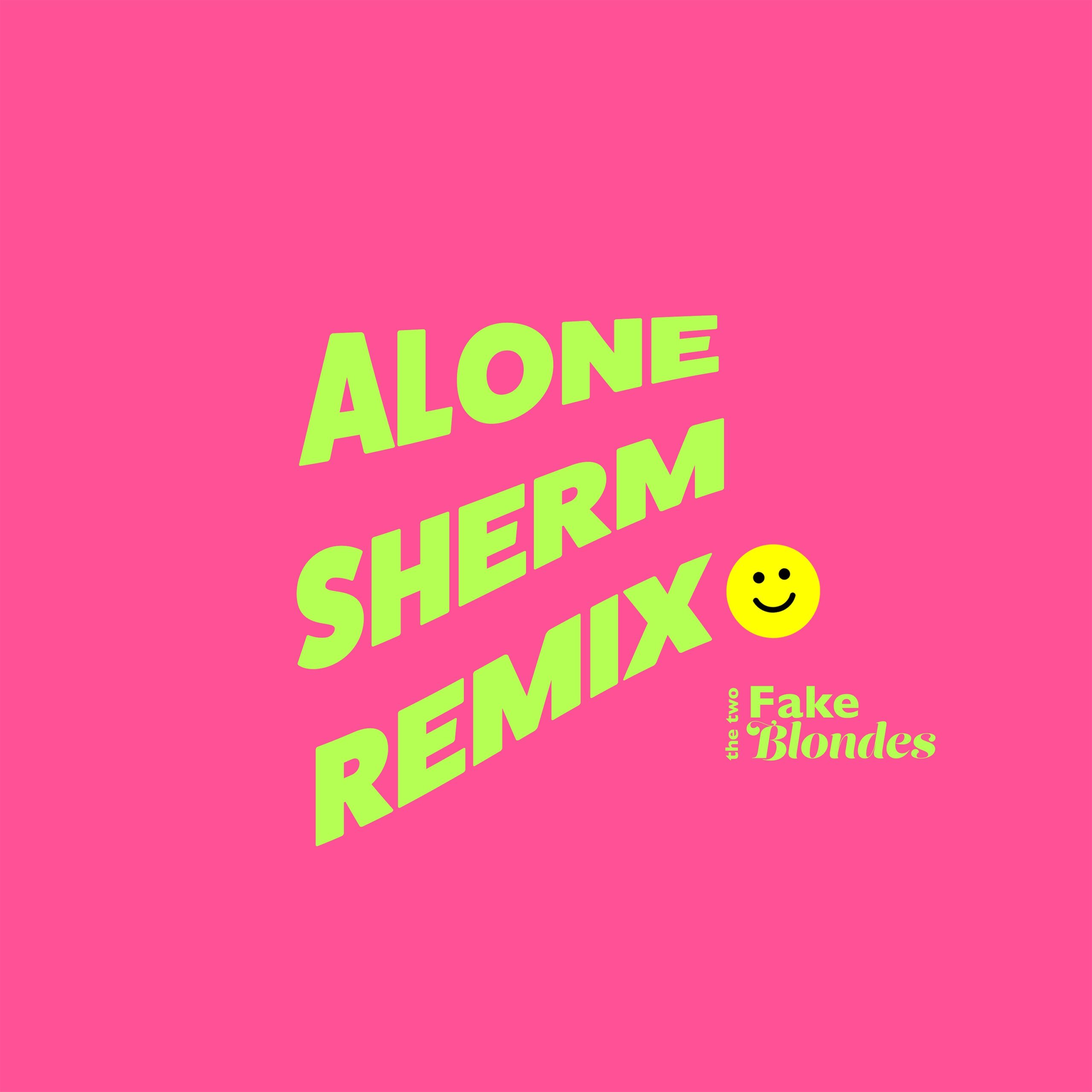 The fourth remix from The Two Fake Blondes debut album Out Of The Darkness has arrived. Out on Friday, June 17, The Two Fake Blondes "Alone" sees an official remix treatment from Chicago-based DJ/producer Sherm. The fourth remix in the series just might be a personal favorite; encompassing a multitude of electronic sounds and sonic elements. Sherm's remix of "Alone" showcases gritty bass synths with trippy vocal samples, which results in a diverse and authentically raw rendition of the track. This tech house interpretation of "Alone" makes itself ready for nightclubs, radio, music festivals, and your favorite playlists.
Petey and Hannah Mac have been on a release kick this year as The Two Fake Blondes unveiled four remixes from their noteworthy Out Of The Darkness LP, which the pair released in 2021. Sherm stepped up to the plate for the most recent album remix on "Alone," which was preceded by the yabé deep remix of "Crash," Neon Feather's dark synth-wave-style remix of "Battle Cry," which landed on Spotify's official editorial Christian Beast Mode playlist, and the electrifying Deadman remix of "Song For When Ur Sadddd."
Last October I was cleaning my apartment listening to my release radar and my old, extremely loud vacuum decided to stop working randomly (it's still a great vacuum). The second it turned off, 'Alone' came on and I took a moment to really listen. I immediately felt a connection to Hannah's simple yet elegant lyrics, and Petey's tasteful composition. I messaged them RIGHT away and asked if I could remix it.

While the original track has layers of raw emotion and positive energy, I felt there was a deeper and darker level that could be found with a tech house remix. I made sure to still hold on to the original message – "Honestly I'm really scared of being alone" but really leaning into the fact that it is scary to be alone. My remix envelops all of these emotions." – Sherm
For those who may not already be familiar with Sherm, he is a multi-faceted DJ, producer, podcast host, artist manager, event curator, and Hood Politics Records A&R with one goal in mind – to make an impact. As the host of "Sherm In The Booth," he's conducted interviews with worldwide industry key-players, such as CID, Westend, Autograf, Honeyluv, DJ Susan, Roland Clark, Masteria, Mary Droppinz, Saint Punk and more. He's also supported acclaimed touring acts like Armin van Buuren, John Summit, Galantis, Shiba San, Walker & Royce, Gorgon City, and Snakehips.