The Prodigy Releases 'The Day Is My Enemy' Album, Hits #1 in UK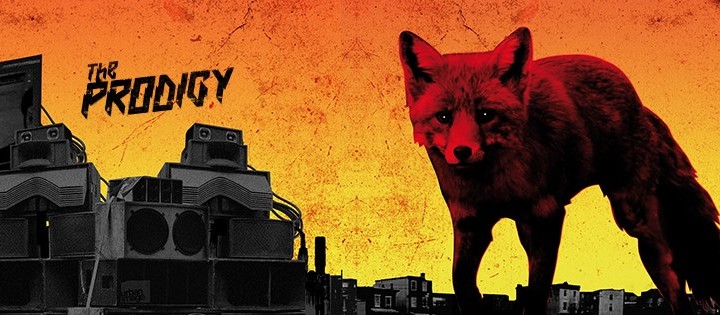 Famed dance music duo The Prodigy has released their sixth studio album "The Day Is My Enemy" on Three Six Zero Music/Warner Bros Records. As of Monday, April 6, the pair's latest LP reached the #1 spoke on the UK album chart, which makes The Prodigy the first band to have six consecutive number 1 studio albums released independently in the UK.
"The Day Is My Enemy" has already received high praise and critical acclaim, making it a surefire contender for best dance album of the year. Released on March 30, "The Day Is My Enemy" was available to stream through iTunes First Play ahead of its official release.
"I can't tell you why this record came out so angry, I think it's just inbuilt in me," says Liam Howlett. "It's more about what I like music to do. I've always seen music I like as a form of attack. That's what I use music for, it's an attack. I didn't plan this album to sound violent; it's just the sound that came out of the studio, a kind of build up over the last 4 years. 'Anger is an energy', that's a lyric, which always resonated with me. The tension is buried deep in the music right from the first drop. It's all about the sound having that sense of danger. That's what The Prodigy sound is about."
Commemorating the release of their latest studio effort, the bands now notorious fox, which is featured on "The Day Is My Enemy" album cover, was beamed 30ft high across famous London landmarks on Thursday. Watch some of the fox projection footage here.
The Prodigy's "The Day Is My Enemy" is available for purchase on iTunes.
Stream the album before you buy on Spotify.
"The Day Is My Enemy" tracklisting:
The Day is My Enemy
Nasty
Rebel Radio
Ibiza feat. Sleaford Mods
Destroy
Wild Frontier
Rok-Weiler
Beyond the Deathray
Rhythm Bomb feat. Flux Pavilion
Roadblox
Get Your Fight On
Medicine
Invisible Sun
Wall Of Death
Rise of the Eagles (iTunes Exclusive)