'Good Times Ahead' From GTA Proves to Be One of 2016s Finest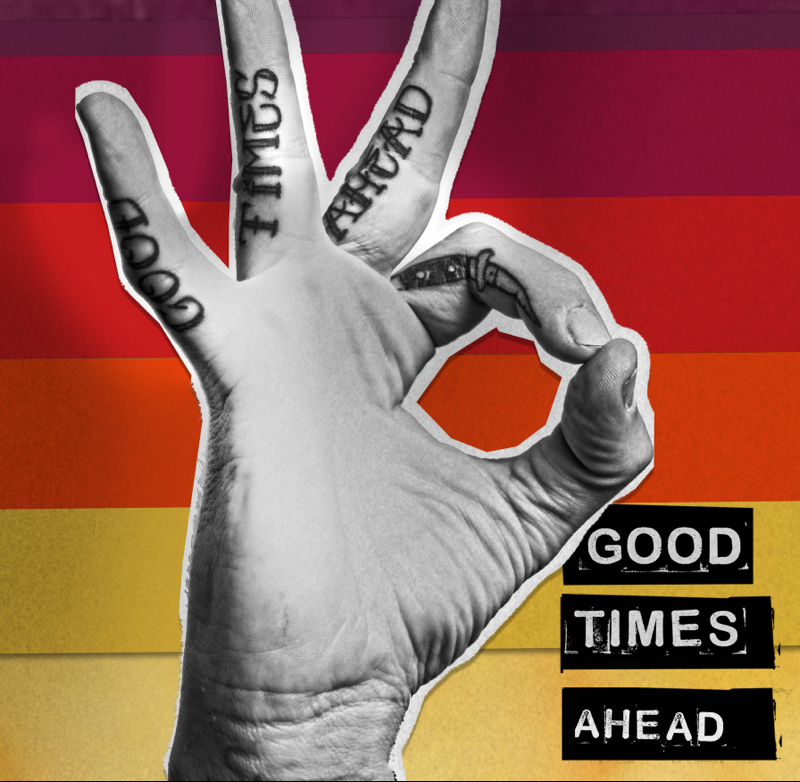 GTA recently released their debut album Good Times Ahead, and it exceeds any expectations held to the Miami duo
GTA is not a new name in the game of electronic dance music. Primarily known for their in-your-face bass fueled bangers, they've truly idolized their "Death to Genres" motto in the past couple years. They can't necessarily be distinguished to one particular sound, and have shown a talented range spanning the electronic music spectrum. GTA has thus far been the brainchild behind the 2015 original hit "Red Lips," and one of the stables of big room EDM "Boy Oh Boy" with Diplo. Having such a variety of content in their repertoire including remixes, singles, mixtapes, and performances around the world, a debut album was just about the only piece missing.
This first studio album from GTA was released this past October 7th on Warner Bros. Records. It's a ten track collective of everything from hip-hop to deep house vibes. The album starts off with an undeniably smooth and sensual drop assisted by Jarina De Marco on vocals in "True Romance." It sets you in for a cozy ride with a story pointing towards a marijuana laced romance, setting you higher as indicated in the song. It even goes a full 4:20 minute length to top it off. Leaving you in lust via "True Romance," the following track "Little Bit of This" with Vince Staples changes gears and throws you in to a grimey world of bass.
The third track of Good Times Ahead, "Feel It" is a team favorite at The Nocturnal Times and has you most certainly "feeling" some type of way. With the help of Tunji Ige, they create a song you'd like to imagine yourself relating to one day with its enticing lyrics. After getting a little bit of something in their hybrid track "Heartbeat," the collaboration with Wax Motif proves to be an album highlight with the fundamentally sound deep house tune "Get It All." One of the later singles to be dropped before the official release, "All Caught Up," starts the later half of Good Times Ahead. It's a bouncy bass track layered with the passionate singing of Tinashe.
For a track named "Pressure," GTA and RKCB orchestrate a fully expected chilled-out trap song which is countered by the actual words of RKCB. Iamsu goes off in a witty rap alongside GTA's inner trap egos in "Contract." The songs screams Hip-Hop party banger, but has clever meaning in it's arguably romantic bars. To wrap up the album GTA finishes with "Illuminate." The track starts off with vocals that bare resemblance to something Kendrick Lamar would pull off. But per usual GTA throws in other elements and a deep house bass line kicks in to the trap snare led percussion.
Two obvious themes of the album are romance, and the embodiment of GTA's "Death to Genres" attitude. Having artists that can be masters of so many sounds itself, the way they pair them up and interchange within a single song is why Good Times Ahead will be a contender for Top Album of 2016. They prepared an emotionally evoking, yet quality collection of dance music styles. You're guaranteed to recognize at least the basic elements of your personal favorite electronic music genre, but will be pleased with the way GTA seems to meld them with so many different sounds. Good Times Ahead has been a long time coming for this already successful duo, but clearly the time was just right to release this debut GTA album.
You can buy the new GTA album Good Times Ahead via iTunes or Amazon, and can stream it from Spotify, YouTube, or Soundcloud.
For more information on GTA follow them on Twitter, Facebook, and Instagram.