The Nocturnal Times Exclusive Interview: Andrew Rayel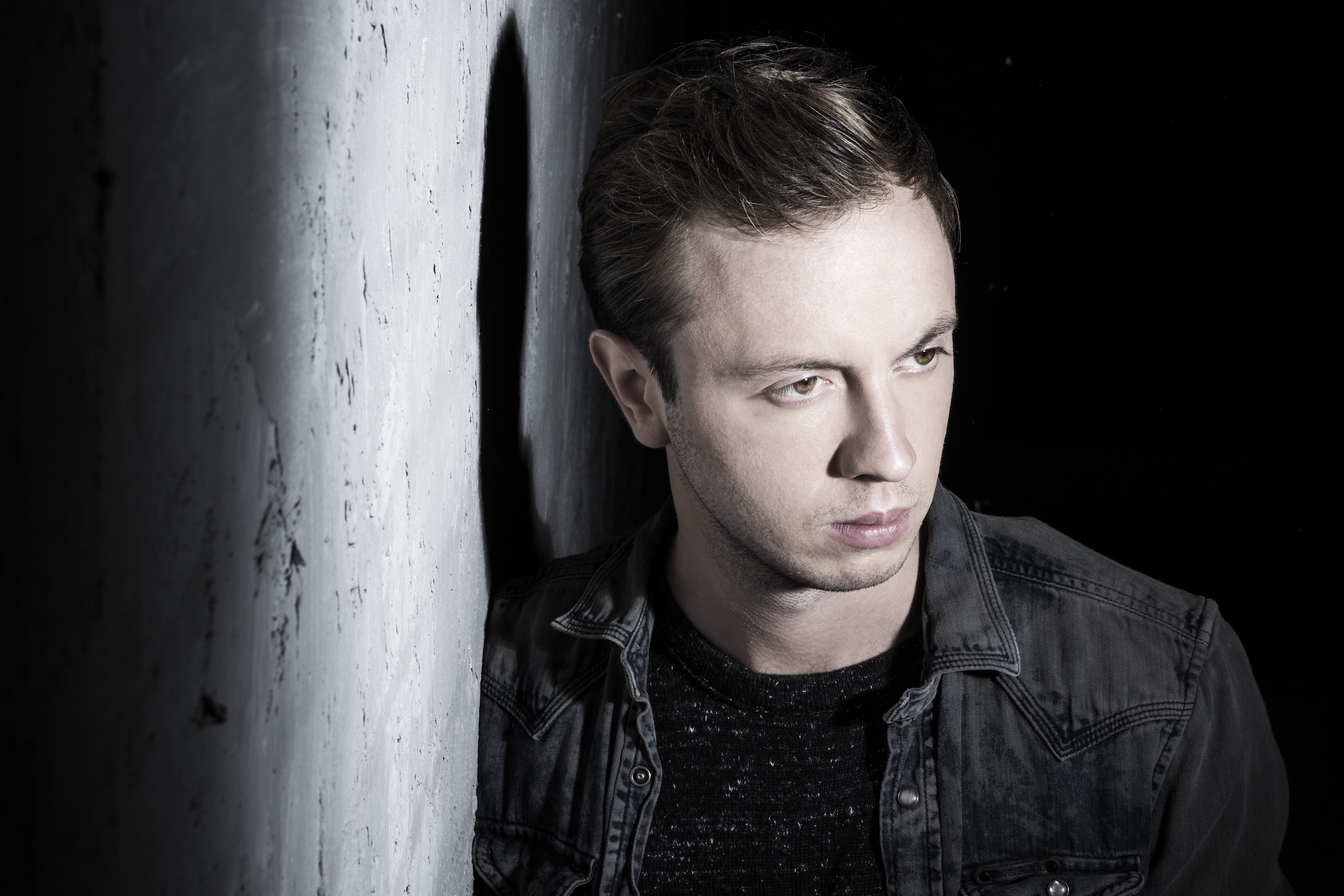 DJ and producer extraordinaire, Andrew Rayel, sat down with The Nocturnal Times during Miami Music Week to discuss past, present, and future
It was a beautiful Thursday afternoon during Miami Music Week as we sat down with classically trained musician, DJ and producer, Andrew Rayel at the Loews Miami Beach Hotel. Taking some time out of his chaotic schedule, the musical prodigy revealed details about his Miami events, his return to the Ultra Music Festival Megastructure with Armin van Buuren's A State of Trance (ASOT), new music releases, and where he sees himself five years from now.
Just this year alone, Rayel has released explosive new singles "Once In A Lifetime Love" feat. Kristina Antuna and "Winterburn" with Digital X feat. Sylvia Tosun. With a new album on the way, Rayel is already preparing material for the follow-up to Find Your Harmony (Deluxe Edition).
So, here we are, another year in Miami for the annual Winter Music Conference (WMC), Miami Music Week (MMW), and Ultra Music Festival (UMF). This year, Andrew Rayel finds himself busier than ever before, but that's certainly a good thing. From his set during ASOT 750 at Ultra, a show at E11even with Sander van Doorn, and his very own Find Your Harmony Miami event at Mokai Lounge where he was joined by label mates KhoMha, and Mark Sixma.
Read more about Andrew Rayel's Find Your Harmony Miami event HERE.
THE NOCTURNAL TIMES: How did you first begin your exploration of dance music and get your start in the scene?
ANDREW RAYEL: It was all one big fortunate coincidence. I started producing electronic music, not rock or any other type of music. I was into music and I was in music school and learning about all types of music. One day my friend brought in a CD with software for electronic music. He knew there was different types of software on there and told me I should check them out and give them a try. Once I did, it blew my mind; it was absolutely incredible. At the same time, they used to play a lot of Armin van Buuren and ATB on the radio, and those were the two guys whose tracks I really liked. I knew at that time that this was the type of music that I wanted to produce. It really was an example of the perfect thing that happened at the perfect time. I've come a long way since then and I'm really happy with how everything came together.
Who are a few of your favorite Classical musicians?
RAYEL: Well, they call me the modern day Mozart but, my favorite classical composer is Chopin. Hey, I don't mind being called the modern day Mozart, but for me, Chopin is my favorite. He was the most genius and amazing composer of all time. I really like modern classical music and composers as well. I'm a big fan of Hans Zimmer.
We're back in Miami yet again for another Miami Music Week! What can you share about the parties you have planned this year?
RAYEL: Last night I did my first show at E11even nightclub in Downtown, Miami.
How was that experience for you?
RAYEL: It was unbelievable! It was a late night, strip club thing and I was surprised to see so many fans there. They didn't really seem to care at all about what was even going on around them so much—all of the girls dancing around them all over the place. So many fans were right in the front and enjoying and dancing, I was surprised. I did a guest set at SiriusXM Music Lounge a couple of hours ago. Straight from here I have to go to Beyond Wonderland.
You just announced you're filling in for Paul van Dyk for a special Dreamstate set at Beyond Wonderland this weekend. That's big news! Do you have any surprises in store for trance fans with this gig?
RAYEL: Yes, it came in last minute. The guys from Insomniac asked me nicely if I would be willing to replace Paul van Dyk after the unfortunate incident that happened. We were all really sorry to hear about what happened and we're all hoping for him to get well very soon. He announced that he will be recovering totally, but he just needs some time. I'm going to do a proper Dreamstate set with mostly 100 percent pure trance sound because that's what Dreamstate is all about. I've prepared a couple of new tracks and I did a special edit of "Dark Warrior" that I also posted on Facebook and people went mad! It's actually a remix at 140 BPM, so "Dark Warrior" almost psy-trance. I can't wait to play it and see how it's gonna go.
You're returning to Ultra Music Festival again this year to play a set in the Megastructure with Armin van Buuren for A State of Trance as well as hosting your own Find Your Harmony Miami event?
RAYEL: Yes, I'm playing the ASOT stage at Ultra with Armin van Buuren and I also have my own show at Mokai Lounge in South Beach, which is Find Your Harmony night with Andrew Rayel & friends.
Would you say you're playing more gigs this year during Miami Music Week than in years prior?
RAYEL: Oh yeah, definitely. I think last year I only did Ultra and my own boat party. This year, I did four different sets.
Let's talk a little about your recent single release, "Winterburn," with Digital X feat. Sylvia Tosun.
RAYEL: I was in the studio with my good friend Sylvia. I remember her manager Antoine sent me a demo track that was unfinished from Sylvia and Digital X. I fell in love with the vocals right away and thought how this track could sound so much better if I try to rebuild it and change up the sounds and melodies. They agreed and thought with my touch it would be better if I changed the melodies and sounds. The final result is what's been released and was even Future Favorite on Armin's ASOT radio show. This is actually the first single from my new album!
Your new release, "Once In A Lifetime Love" feat. Kristina Antuna, is out now. Did you complete this at the same time? Was it also part of your album recording sessions?
RAYEL: From November or December of last year, I was working on "Once In A Lifetime Love." I did play a demo at A State of Trance in Mexico, but it was a little different. I finished it a couple of weeks ago and decided that this would be the second single from my next album. It was inspired by all of the couples that come to my shows that I hear all the time. I always hear fans telling me how they met at my show or they fell in love at my show.
That's cool! Have you witnessed any marriage proposals at any one of your shows before?
RAYEL: Actually, I think there were proposals, but I didn't get to see them! I have seen tweets about it before though! Definitely an inspiration for me on "Once In A Lifetime Love," too! So many people have already connected with the track already and so many have felt that the track feels like it was written for them, which I'm really happy about.
What can you share with The Nocturnal Times about your forthcoming studio album? Do you have any details you can discuss regarding album title, vocalists, collaborations?
RAYEL: Well, the album will hopefully be released by the end of this year. I kind of already have the whole track list already. I still have a lot of unfinished demos and there's still plenty of work that needs to be done before it's ready for release. I'm going to take more time off and really plan the schedule so I can put time into the album. I think it's going to be really, really great. Actually, I think it's going to be better than Find Your Harmony.
Where do you see Andrew Rayel five years from now?
RAYEL: Five years from now I hope to have released another three or four albums. I hope to have my own big show like "Rayel Only," which gathers a lot of people. I still have a lot of plans because there's still so many that I want to do. You'll see me getting into so many different and interesting things in the near future once the album is released. There are a lot of nice things that will surprise people. I want to keep the hype, but there are going to be big things with regards to the music and video related stuff.
Thanks again to all my fans for all of their love and support. To my fans: You are my "Once In A Lifetime Love."
For more information on Andrew Rayel, visit andrewrayel.com.
Andrew Rayel is on Facebook, Twitter, and Instagram.
Featured photo: Linda Van Den Broek