The Meadows NYC 2016: Eight Acts You Can't Miss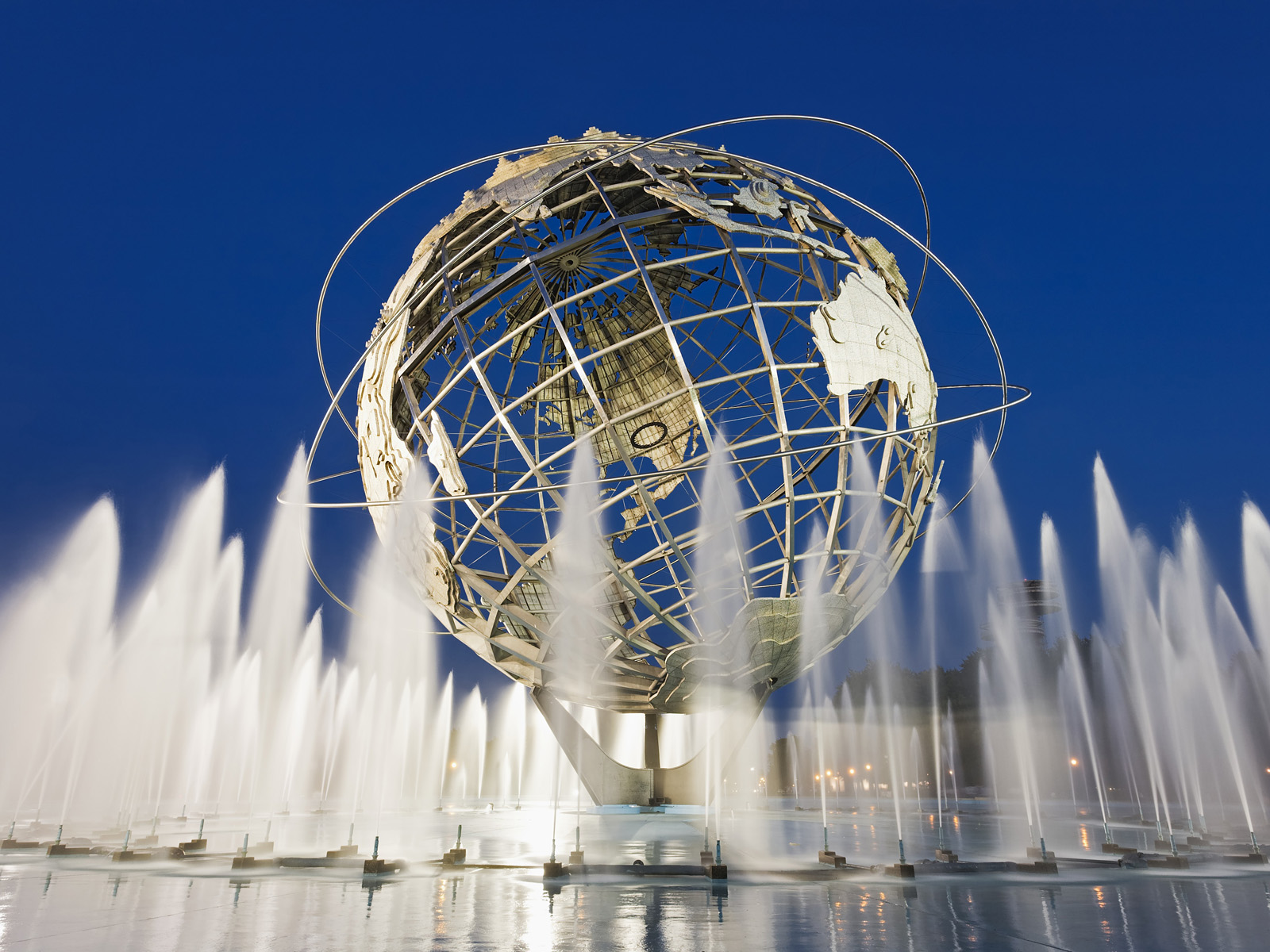 The Meadows NYC 2016 takes over Citi Field in October with Chromeo, ZHU, Kygo, Mac Miller, among The Nocturnal Times acts you must catch
Serving up a diverse lineup, The Meadows NYC experience, which makes a two-day debut this Oct. 1 & 2, is bringing a talent roster with performers across electronic dance music (EDM), rock, rap & hip-hop, pop, and more. The Nocturnal Times names eight must-catch acts at the inaugural edition of The Meadows festival.
With music festivals becoming a bigger attraction than ever before, will The Meadows have what it takes to fare against others of its kind? In addition to The Meadows, New York is home to Electric Daisy Carnival New York (EDC NY), which is also held at Citi Field; Electric Zoo Festival (Randall's Island); the newly debuted Panorama Music & Arts Festival (Randall's Island), which is presented by Coachella creators Goldenvoice; Governors Ball (Randall's Island); Billboard Hot 100 Festival (Nikon Jones Beach Theater) and Global Citizen Festival (Central Park), among others. Smaller-scale music festivals in NYC this Summer include Elements Music & Art Festival (Brooklyn) and Full Moon Festival (Governors Island).
As one of the year's closing festivals, see which acts performing at The Meadows NYC inaugural edition The Nocturnal Times believes you shouldn't miss as part of your festival experience at Citi Field.
ZHU
GENERATIONWHY producer and DJ, ZHU, recently released his debut artist album on Columbia Records. The mysterious talent tends to keep his appearance under wraps and is very selective with the shows he plays, which is what makes his inclusion on The Meadows NYC roster even more significant. He's groovy, melodic, and high-energy, which shines through his ever-growing discography. Steven Zhu—better known to music enthusiasts as ZHU— has risen to the top of the dance music game since breaking out onto the scene in 2014. And according to an August interview with Billboard, he still chooses to remain anonymous. His first single, "Faded," was a radio success and followed by smash hits "Automatic" with AlunaGeorge (2015), "Working For It" with Skrillex and THEY., and "In The Morning" (both solo and with Kaskade). ZHU's GENERATIONWHY album, which is a musical masterpiece that tells a story from start-to-finish, includes the newly released future house tunes "Palm Of My Hand" and "Hometown Girl." You won't want to pass up the opportunity to catch ZHU live in New York City at The Meadows.
Chromeo
One of electronic music's most sought-after live duos, Chromeo, top our list of acts not to miss at The Meadow's inaugural event at Citi Field. Hailing from Montreal, the Canadian electro-funk duo has been making waves since the early 2000s. Chromeo members David Macklovitch (Dave 1) and Patrick Gemayel (P-Thugg) have earned the admiration of avid music fans through their countless production and studio albums, including the LPs: She's In Control (2004), Fancy Footwork (2007), Business Casual (2010), and White Women (2014). Tracks like "Bonafied Lovin," "Night By Night," "Come Alive" feat. Toro y Moi, "When The Night Falls" feat. Solonge Knowles, "Sexy Socialite," and "Jealous (I Ain't With It)," among many others, have catapulted the pair's success right where it needs to be. So do yourself a favor and heighten your experience at The Meadows and catch Chromeo.
Kygo
It's already been a massive year for internationally acclaimed DJ and producer, Kygo. Following the release of several successful singles ("Stole The Show" ft. Parson James; "Firestone" ft. Conrad Sewell; "Stay" ft. Maty Noyes; "Fragile" ft. Labrinth) and a massive debut studio album, Cloud Nine, Kygo has transformed the electronic music game; with no signs of slowing down anytime soon. 2016 brought the release of his critically-acclaimed studio LP, an exclusive piano performance at the grand opening of Beauty & Essex at The Cosmopolitan of Las Vegas, festival headlining performances, a plethora of awards and nominations, and smash single after smash single. Catch Kygo's melodic, groovy and deep, tropical house ensemble at this year's inaugural The Meadows NYC.
The Weeknd
While no stranger to the music scene, The Weeknd has become a household name in just a few short years. Following the release of his Beauty Behind The Madness LP, Abel Tesfaye—better known as The Weeknd—has been producing hit after hit. Try turning on the radio without hearing The Weekend—we bet it's not possible! From "I Can't Feel My Face" to "The Hills," "Earned It" from Fifty Shades of Grey and his Ariana Grande collaboration "Love Me Harder," to "In The Night" and "Acquainted," The Weeknd will certainly help you enjoy yours even more with his live headlining performance at The Meadows.
Pretty Lights
American electronic music producer, Pretty Lights    will return to New York following his tour across eleven U.S. cities that will feature a two-day lineup from artists such as Tipper, G Jones, Manic Focus, Sunsquabi, and more. Pretty Lights' glitchy hip-hop beats, buzzing synth lines, and vintage funk and soul samples combine to make an unusual and captivating sound best described as "electro hip-hop soul". On December 6, 2013 A Color Map of the Sun received a nomination for Best Dance/Electronica Album in the 2014 Grammys. has also put on the two night annual event known as BassLights from 2012 through 2015. Pretty Lights and crew pairs with Bassnectar to bring a yearly event, BassLights, the weekend between Christmas and New Years. The pair has brought along with them major supporting acts such as Big Gigantic, Gramatik, GRiZ and A-Trak, Datsik, Keys N Krates, Chromeo, and more. Be sure not to miss what Rick Rubin once described Pretty Lights as, "the face and voice of the new American electronic music scene".
Mac Miller
East coast native, Mac Miller, will be taking the stage at The Meadows this October, very shortly after the unveiling of his latest album, The Divine Feminine, which features the single "Dang!". Miller's debut studio album, Blue Side Park, was released on November 8, 2011, and it's been uphill for Mac Miller ever since. The album went on to debut at number one on the US Billboard 200 chart, making it the first independently distributed debut album to top the chart since 1995. Miller's latest album will feature guest appearances by Kendrick Lamar, CeeLo Green, Robert Glaspar, and more. Don't miss Miller's funky, uplifting hip hop vibes this October!
Thomas Jack
Thomas Jack is an Australian DJ and producer whose smooth, summery, beach-vibe rhythms  can compare him the Beach Boys of electronic music. Inspired by deep house as well as acoustic rock and jam bands, his tracks heavily feature live instruments, particularly saxophone, flute, piano, and guitar, and generally have a relaxed, sunny, uplifting feel. Despite being the first to coin the term "tropical house", international producers such as Kygo (also playing The Meadows) and Klingande soon became associated with the sub-genre. Jack began a podcast mix series called Tropical House, which featured guest mixes by Felix Jaehn, Bakermat, Robin Schulz, and others. Jack became well-known across EDM websites for his original tracks such as "Symphony" and "The Final Speech," as well as his remixes of popular artists such as Of Monsters & Men and One Republic. Thomas Jack is a perfect act to catch as the chilly fall weather makes festival goers reminisce about summertime.
Empire of the Sun
Empire of the Sun is an Australian electronic music duo from Sydney. The band employs elaborate stage sets and headdress, which reflects the duo's background in visual art. Their sound is best described as electronic rock or synth pop, and often performs with a live band.Their 2008 debut album, Walking On A Dream, brought the duo international success and has been certified double platinum in Australia and gold in the United Kingdom. The album provided a number of internationally charting singles including "Walking on a Dream" which peaked at number ten on the Australian ARIA Singles Chart and "We Are the People", which peaked at number fourteen on the UK Singles Chart. Empire of the Sun were nominated for six awards at the 2009 ARIA Awards. They were nominated for Album of the Year, Single of the Year, Best Group, Best Pop Release, Best Selling Single and Best Selling Album, winning all but the Best Selling awards. Empire of the Sun also received an additional five nominations—Producer of the Year, Engineer of the Year, Best Video and Best Cover Art—as part of the Artisan Awards section of the 2009 ARIA Awards, and won all but two of these awards. Don't miss your opportunity to catch this international sensation.
The Meadows Music & Arts Festival at Citi Field Brings Kanye West, The Weeknd, Kygo, Chromeo, Zhu to NYC in October
Two-day passes and single day tickets for The Meadows NYC 2016 are available HERE.
For more information on The Meadows NYC, visit themeadowsnyc.com.
[Contributors: Toni Anderson, Mark Mancino]