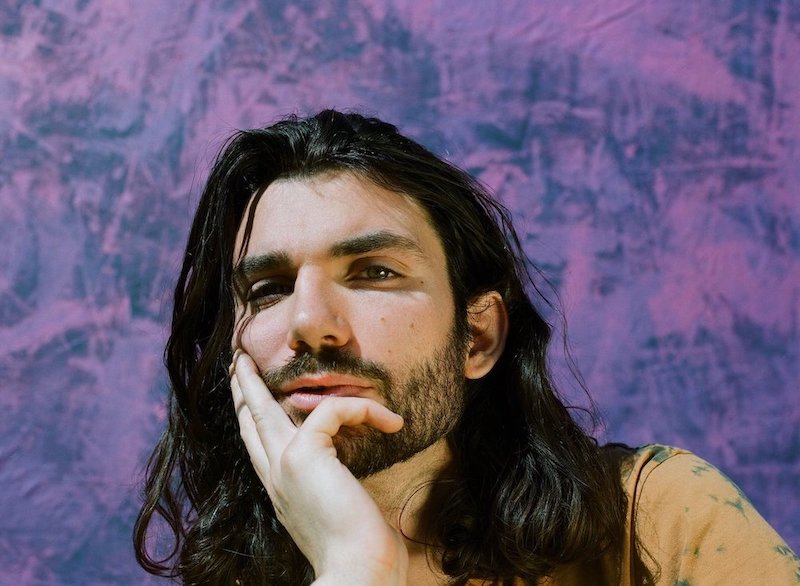 Stephen Makes a Heartfelt Return in "I Never Stay in Love" from Forthcoming Album 'Akrasia'
Based in LA, indie-electronic artist Stephen AKA Stephen Swartz has dropped a new single, "I Never Stay in Love" which is out now on all streaming platforms worldwide. This is the first track unveiled from his upcoming album Akrasia, set for release this summer. The new single focuses on a relationship Stephen once had while traveling the world, emphasizing the fleeting love he felt in many past relationships.
"I've found in my own life, with certain compulsions for distraction and addictive tendencies – the things that leave me wanting more are generally destructive," Stephen explains. "I'm using whatever reward it's giving me as an escape from a problem, to relinquish responsibility or not have to deal with something – be it ourselves or a situation or circumstance. I tend to fall in love really hard and really fast, and I give someone so much, and then it burns out just as quick, and I no longer want it. And it's often because I recognize the clinging desperate nature of my relationships once the initial honeymoon dust settles." – Stephen
Stephen is making waves in the scene by showing his talents as a multi-instrumentalist, producer, singer, and songwriter. For five years he has worked to make his mark and has quickly shown his unique musical abilities. In 2015, Stephen released his hit single, "Crossfire" which earned over 100 million streams. It kicked off his mission to showcase a diverse vision of global and political change across genres through a deep connection–which is sometimes absent within modern electronic music. He has continuously proven his success, receiving respect and praise from TIME, Billboard, Complex, VICE, FADER, KCRW, Independent, and more major media outlets. He has also shared the stage with respected artists including, BØRNS, Tory Lanez, Griz, and more.
Akrasia is going to be Stephen's sophomore album, and his first album release since his year-long hiatus following his Lyme disease diagnosis in 2016, right after his debut album, Sincerely. This album featured his hit single, "Crossfire" that put Stephen on the radar, but the diagnosis created a lot of change in his lifestyle. While living back home in Vienna, Virginia, his perspectives were broadened and they set forth a clear path for his creative endeavors. After going from the fast-paced LA lifestyle to a more self-reflected way of living, he came to his conclusions of how to approach being a creative after already reaching success early in his career.
Fans excited for the album can go ahead and pre-order it in full on Apple Music's Instant Gratification feature as well as Amazon and Deezer. Stay tuned for more upcoming release announcements from Stephen.