SNAILS Unleashes Manic Energy on "Slime Time" via SLUGZ MUSIC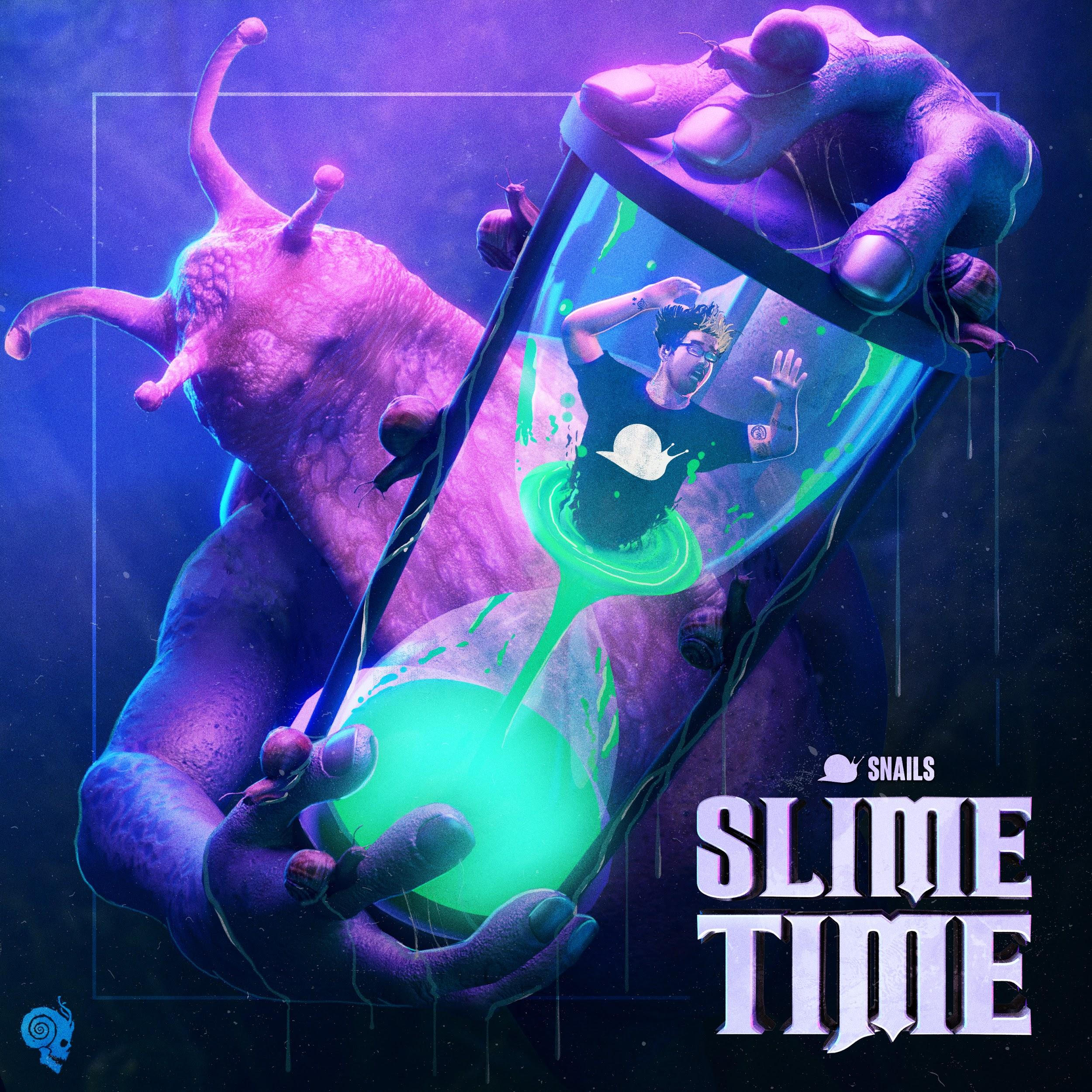 If there was such a thing as Monster Energy for the ears, SNAILS' new EP Slime Time would certainly fit that description. Known for his uniquely grotesque sound that fans have dubbed as "Vomitstep", the international DJ and producer is back with a 3-track offering where the intensity level is off the charts and the insanity-inducing potential is high.
Kicked off by the lead single "FROGKIND", which SNAILS released last month after a year-long hiatus, Slime Time is fueled by manic bass drops and maddening synths that will have listeners hanging on for dear life. Crank up the volume and get ready because SNAILS is coming at you with everything he's got – filthy drops, guttural bass, and hard-hitting trap rhythms included. Disclaimer: you might not make it through the EP with your sanity intact. As SNAILS puts it on "BRAINFARTS", "too much bass in your face makes you crazy."
The EP coincides with a complete rebranding of SNAILS that focuses more on musical storytelling and pays closer attention to visuals. The cover art retains SNAILS' grimy aesthetic, but now features beautiful pastel coloring depicting the deranged and repulsive creatures that are the cornerstones of SNAILS' world.
And despite what his name might suggest, SNAILS isn't slowing down any time soon. Looking ahead, fans can expect a new mixtape "and something larger that will arrive in the coming months." Slime Time by SNAILS is out now on SLUGZ MUSIC.