Mr. Carmack Announces Immersion USA Tour 2019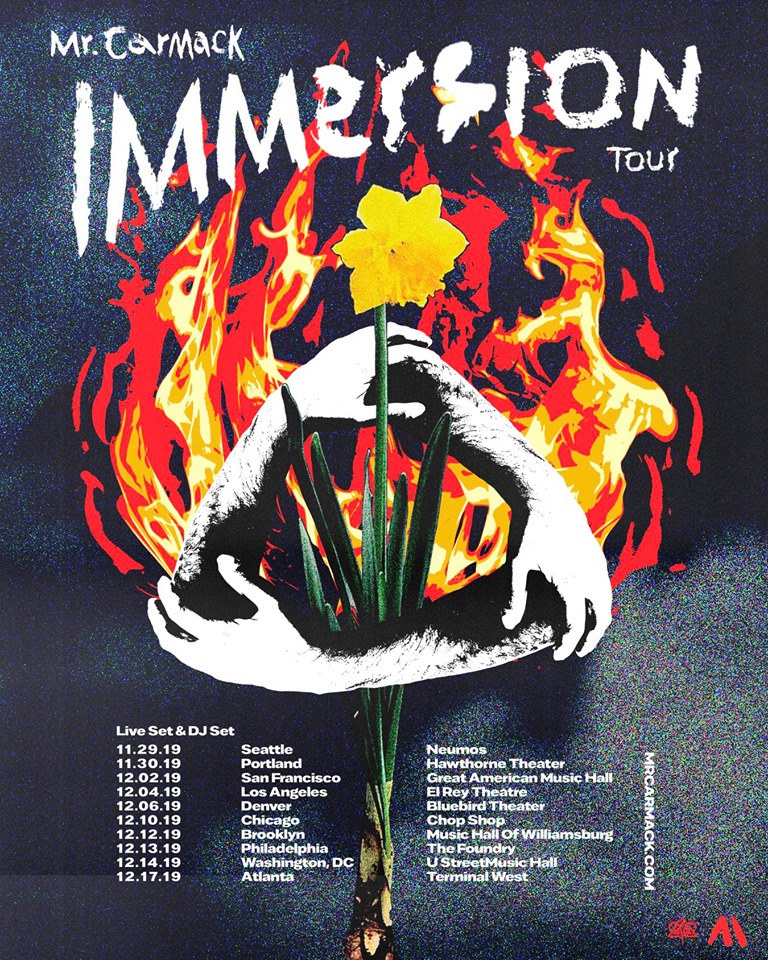 Aaron Carmack, better known by his stage-name, Mr. Carmack, is a Hawaii based producer blurring the distinction between Hip Hop and Dance Music in a progressive way that has even the most seasoned producers scratching their heads. With a spew of festival performances and chart-topping records under his belt, Mr. Carmack now looks to continue his endeavors with his 2019 Immersion USA Tour.
The 2019 Immersion USA Tour spans across 10 cities, and is expected to open the show with an all-new intimate Live Show, while closing out with DJ sets till the late night. Receiving praised reviews for his Immersion Tour performances in the past, tickets are expected to sell out fast, and will be available for select cities: Seattle, Portland, San Francisco, Los Angeles, Denver, Chicago, Brooklyn, Philadelphia, Washington DC, and Atlanta.
Mr. Carmack's current rise to fame started with the self-released Bang, Vol 3 followed by the Life/Death EP, which both achieved the #1 best selling album on Bandcamp consecutively.