Mr. Carmack Given Honor of Second Coachella Performance Following World Tour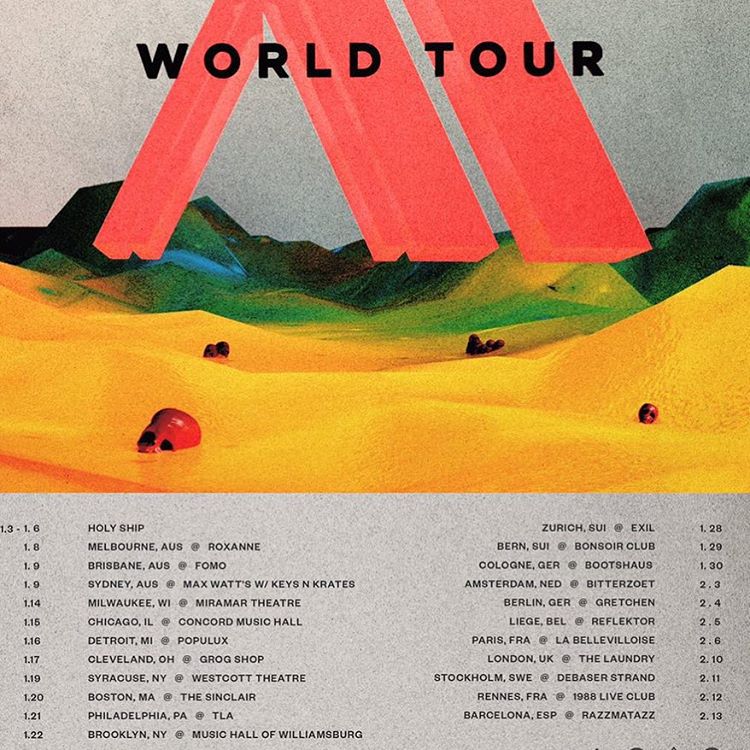 With the fabled Coachella lineup officially announced, Mr. Carmack will bring his dark bass beats to Indio, California for two Saturday performances this April.
Coming off the announcement of a world tour, Mr. Carmack will be a busy man in the upcoming months, starting things off with the wildest party on the water, Holy Ship! Following the floating party, Mr. Carmack heads to the land down under for a 3-stop performance on the East Coast of Australia. Carmack will then return to America for scheduled stops in the Mid-West making his way across to Brooklyn's Music Hall of Williamsburg before making his way to Europe. While in America, Mr. Carmack will have the support of future bass aficionados Sam Gellaitry and Teeko on tour with him.
If you were a part of the 2015 festival circuit, you'll remember that Mr. Carmack made multiple appearances delighting festi-goers with some organic grungy bass, including an appetizing day-time set at Sherwood Court in the Electric Forest. Is it safe to say Mr. Carmack will be doing another festival stint? Or is it possible such an offer as Coachella was too sweet to turn down?
Visit Mr. Carmack's website to get tickets to the international tour, HERE.
Listen below to a quick preview tracklist organized by The Nocturnal Times: