Ganz Gives Diplo And Friends A Seasoned Mix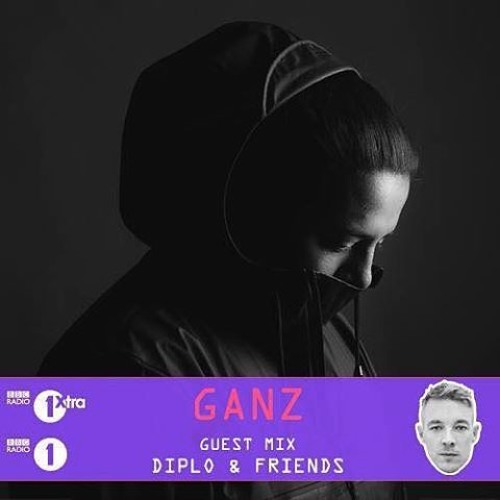 A rising producer hailing from the Netherlands, Ganz gives Diplo and Friends a seasoned mix that deserves a listen or two.
What do you think of when you hear "Dutch producer"? Hardwell? Tight black v-neck tees? Big room tracks? Well, Ganz shows that there's much more to the Netherlands than all of lulling stereotypes. His newest Diplo and Friends mix is available now.
Ganz has just recently stepped into the spotlight and has been crushing the scene ever since. Ganz immediately gets right into the mix, dropping "Popsicle Zoo Friends," a perfect entry tune that builds up with an epic climatic bass line, letting you know this mix is going to take you on a musical journey. The soothing ID female vocal track mixed in right after will have you rewinding searching for an official release.
Ganz does a great job of putting up some trap tunes like A.G. Cook's  "Beautiful," but then gently brings you down to find yourself swaying to the beats of the silky Mura Masa's "Lotus Eater." He picks the energy back up letting loose trap anthems "Core" and "Mosh Pit" later on in the mix.
Quite possibly one of Ganz's most successful flips, "I Want U" by the Queen herself Alison Wonderland, makes an appearance, as every mix could use a collab from these two. And for all the hip-hop aficionados, the Carmack take on "Sanctified," followed by the brooding "Aquafina," will have you mean mugging till the end of the mix.
An overall great showing from Ganz as he revealed some unreleased original material, transitions from floor banging trap to sultry beats, and showcases his original productions that have brought him all this exposure.
Listen to Ganz mix on Diplo and Friends: