MK Remixes Andhim's "Boy Boy Boy" on Black Butter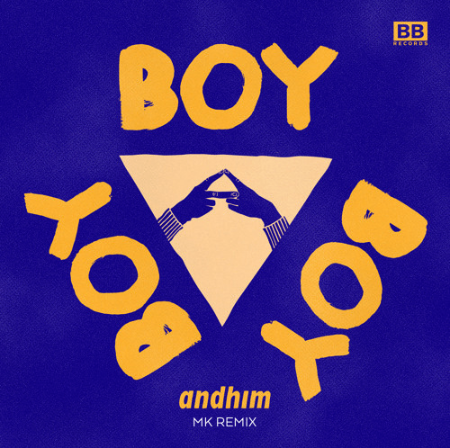 Deep and refreshing are just two words that immediately come to mind when it comes to describing MK's signature sound. Marc Kinchen returns with his latest original remix—and this time, it's for Andhim's "Boy Boy Boy—which is out now on Black Butter.
As no stranger to the electronic dance music scene, MK has been DJing for decades—and is a veteran amongst house music enthusiasts. His latest remix brings new life to the original "Boy Boy Boy" by Andhim, where his signature sounds shine through the already groovy melodies and progressive vocals.
In addition to MK's rendition of the track, remixes of Andhim's "Boy Boy Boy" are available from Joris Voorn and Panda.
MK will spend this summer with performances at We Are FESTVL (5/30), Marquee New York (6/12), Spring Awakening in Chicago (6/14), Exit Festival (7/11), Shakedown Festival (8/12), Reading Festival (8/29), Leeds Festival (8/30), and many showcases at the famed Pacha Ibiza.
Listen to Andhim "Boy Boy Boy (MK Remix)" here: