Middlelands Festival to Debut in Texas in 2017 by Insomniac Events & C3 Presents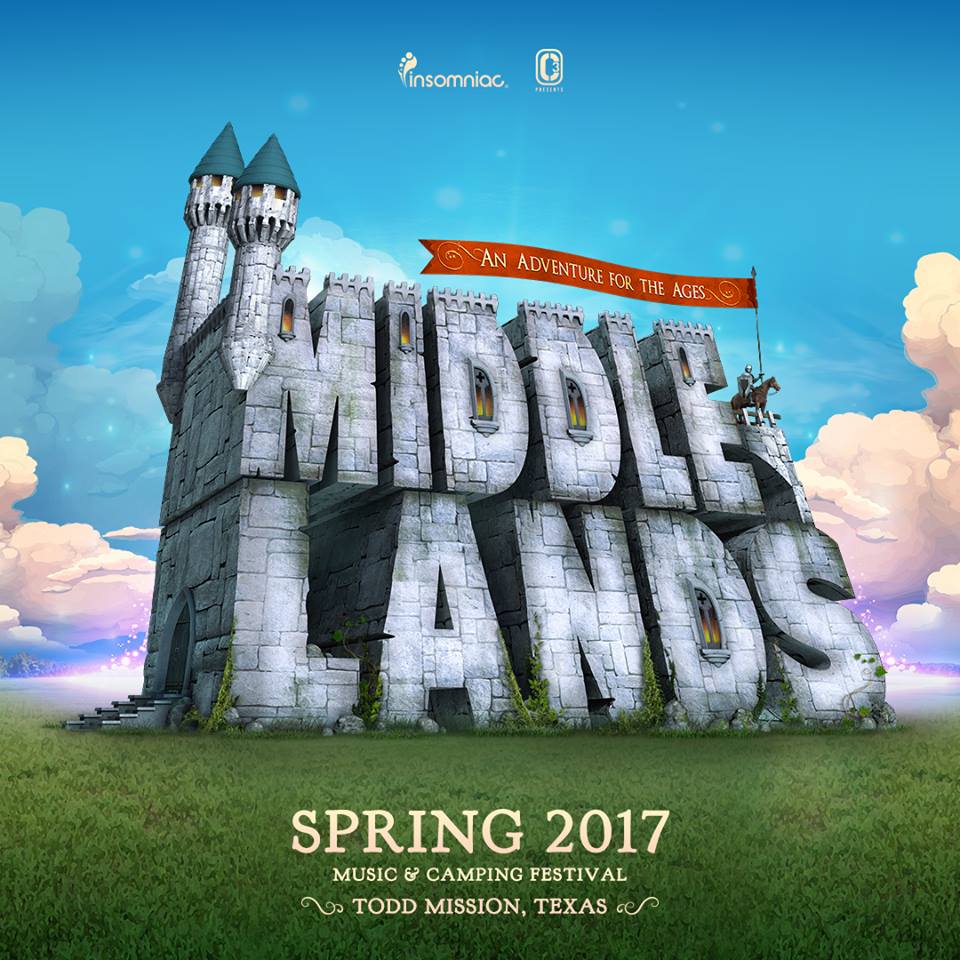 Middlelands  Music & Camping Festival is debuting in Spring 2017
An adventure awaits, "an adventure for the ages:" Middlelands. Making its debut in Todd Mission, Texas in Spring 2017, Middlelands Music & Camping Festival is brought to you by Insomniac Events and C3 Presents. The one-of-a-kind experience promises to be a game-changer among others of its kind. What can patrons expect? Four days of camping, five stages, and three days of music, fun, and festivities.
Insomniac has become known for raising the bar with the quality of production and focus that goes into their events. The globally successful brand has created iconic Electric Daisy Carnival (EDC), Nocturnal Wonderland, Dreamstate, Beyond Wonderland, Escape: Psycho Circus, and more. Always putting emphasis on stage designs, production, live entertainers, interactive performers, and overall festival experience, Insomniac doesn't disappoint with their larger-than-life electronic events.
C3 Presents have joined forces with Insomniac for the inaugural and imaginative Middlelands. C3 produces popular events such as Lollapalooza, Austin City Limits, and Voodoo Music + Arts Experience, among others.
Check this space for more information about the first-ever event as its unveiled, including lineup, ticket on-sale dates, camping details, and more.
Sign up and join the adventure, HERE.
Follow Middlelands Festival on Facebook, Twitter, Instagram.
Credit: Insomniac.com