Kygo & Uber Join Forces For "Nothing Left" Release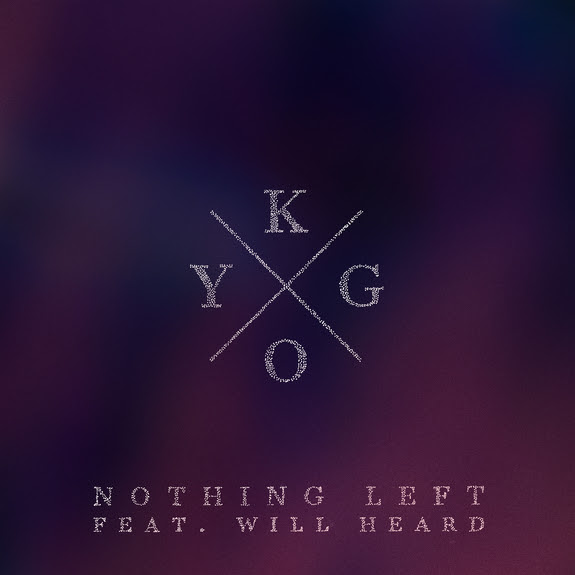 Kygo has joined forces with Uber to debut the track "Nothing Left," which made its debut LIVE on stage during a surprise Chicago show organized by Uber on Thursday, July 30.
The Norwegian musician revealed his newest single "Nothing Left," which features vocals from singer/songwriter Will Heard through Uber's Periscope account. Immediately following the track's premiere, "Nothing Left" is now available through Ultra Music/RCA Records.
"It's awesome to be working with Uber for the release of my new track 'Nothing Left', especially considering it is the first time they've ever collaborated with an artist in this particular way," said Kygo. "The track got such an amazing reception when I played it for the first time in Chicago last night and I just hope everybody else is as happy with it as I am. Massive shout out to Uber for organizing the impromptu gig and utilizing their Periscope account enabling my fans all over the world to share the moment with me!"
Chicagoans were able to unlock special "KYGO" vehicle icons in the Uber app on Thursday night, which offered individuals the opportunity to request a car free of charge to transport them directly to a secret location for Kygo's performance.
Fans located outside of Chicago were also given the opportunity to live stream Kygo's performance of "Nothing Life" through Uber's Periscope account.
"We are thrilled to partner with Kygo to debut his single in a new and unprecedented way for fans around the world," said Marshall Osborne, Head of Music Partnerships for Uber. "We were also pumped to offer Uber riders in Chicago the exclusive opportunity to hear the new track in person by attending a secret live performance by Kygo — all by simply requesting an Uber."
Kygo's partnership with Uber marks the first ever debut of an artist single worldwide in the form of a live performance. Following up on his secret show with Uber and a festival-closing slot on the Pepsi Stage at Lollapalooza on Sunday, 2 August, Kygo then heads over to headline the Official Aftershow at the Concord Music Hall on the very same night.
"Nothing Left" is available now on iTunes.
Stream "Nothing Left" on Spotify and Apple Music