Joachim Garraud Offers Two Free Downloads, "The Witch Is Dead" Remix Contest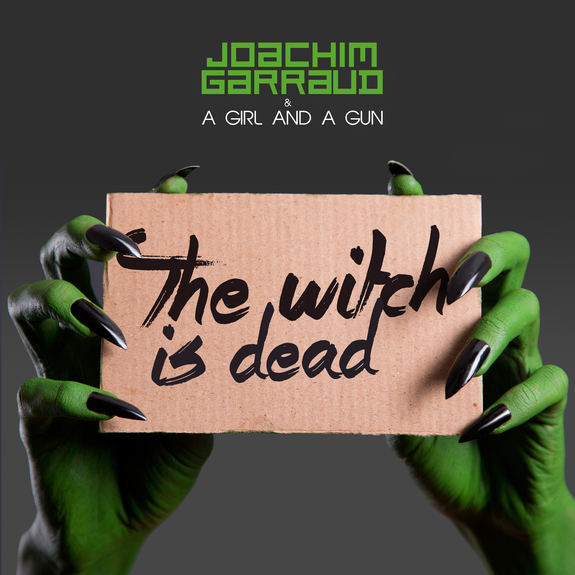 Legendary DJ/producer Joachim Garraud has released two new tracks from his new album, 96/24, out now through Ultra Music.
In addition to the new tracks, "The Witch Is Dead" and "Roxanne On Acid," Garraud is offering fans a chance to provide one of the official remixes for "The Witch Is Dead."
The iconic French producer teamed up with A Girl And A Gun on vocals for the contagious French techno creation. Always eclectic in his art form, it's no surprise Garraud kept the tables turning with his new album, showcasing a wide variety of electronic music.
With more than 25 years in the industry, Joachim Garraud reveals, "This EDM genre is always trying to be the loudest track, the most aggressive drop, it's pushed all these producers in the same direction, using the same sequences, the same sounds, the same build up. All you end up with is track after track that sounds exactly the same! By reducing creativity and having all those songs with the same set-up, EDM started its own suicide.
Secondly, Garraud has released "Roxanne On Acid," which is available to fans now as a free download. Partnering with dance music favorite Bob Sinclar, "Roxanne On Acid," a high-energy techno creation, features vocals from Roxanne Shanté.
FREE DOWNLOAD: "THE WITCH IS DEAD / ROXANNE ON ACID"
The official remix contest offers one winner the chance to have their interpretation included on the official remix package, which is slated for release this Spring. The winner will also receive a limited edition vinyl copy of 96/24 and a special pair of WESC headphones, branded by Joachim Garraud.
Second to fifth place runners up will win 96/24 on vinyl, WESC headphones and an invitation to a Joachim Garraud gig, with WESC headphones and invitation for entries coming 6-10, plus five pairs of WESC headphones to be given at random to people voting for their favorite track.
Enter "The Witch Is Dead" Remix Contest:
DOWNLOAD "THE WITCH IS DEAD" STEMS
*** All entries must be submitted by March 11th to www.soonvibes.com.
Voting closes on March 18th. Winner is announced March 25th ***
For more information on Joachim Garraud, visit JoachimGarraud.com.