Jack Novak Releases "Driving Blind" Feat. Bright Lights on Power + Light Records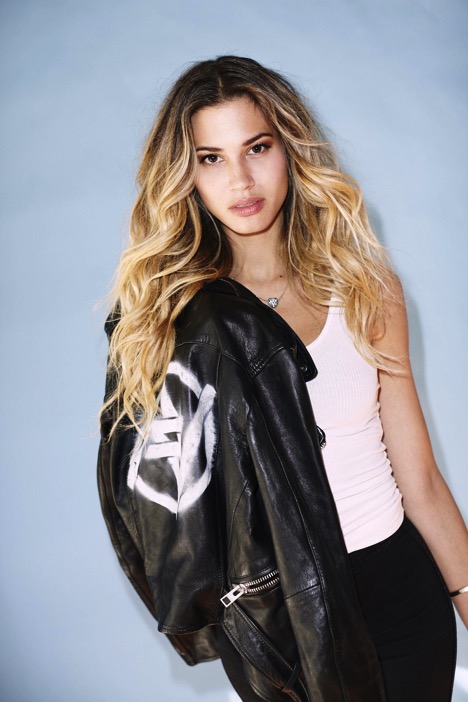 Recently exploding onto the scene, Jack Novak possesses an intense energy that's felt within her musical creations and live sets. This week, Jack Novak has released her new single "Driving Blind" featuring Bright Lights, on her own label Power + Light Records.
The Chicago-based DJ, producer, and remixer began exploring the underground rave and dance music scenes as a teen and began her dance floor domination shorty after. Upon constructing her own home studio in Los Angeles, Jack mastered her craft within two-years of dedication, hard work, and practice.
Signed by William Morris' Joel Zimmerman in 2013, Jack then acquired a management deal with Chris Taylor of Last Gang Entertainment, the organization behind Purity Ring, Ryan Helmsworth, and Crystal Castles, among others.
"Jack has clear vision of who she is and the artistry she wants to bring to the world. She's an amazing producer, songwriter, and positive spirit. She's up for any challenge and is ready to work her butt off to fill the void of strong, talented, driven women in the EDM space." – Chris Taylor, Chairman & CEO, Last Gang Entertainment
The newly released "Driving Blind" from Jack Novak featuring Bright Lights boasts a big-room sound, which comes just in time for the start of festival season. Production quality at its finest, the explosive vocal creation from Jack eloquently fuses elements of multiple dance music genres with a uniquely definitive sound.
Get a behind-the-scenes look at production of "Driving Blind" from Jack herself:

Jack Novak "Driving Blind" is available on Beatport.
Catch Jack Novak on tour:
May 3 – Drais – Las Vegas, NV
Jun 18 – Firefly Festival – Dover, DE
Jul 25 – Temple – San Francisco, CA
July 31 – Lollapalooza – Chicago, IL