Andy Moor Reveals New Single Celebrating 100th Release on AVA Recordings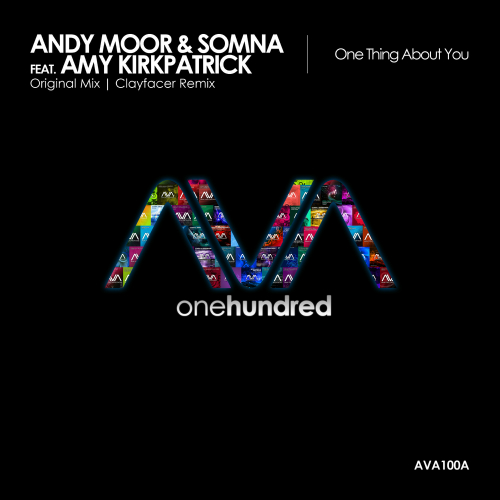 Over the course of 15 years, Andy Moor's skillful productions and rousing DJ sets have catapulted him into an internationally recognised icon in the dance/electronic music scene. The Grammy-nominated, 4x IDMA award winning globetrotter continues to perform at clubs and festivals all over the world, and appears within the top tier of the Beatport charts with every new release. Adding to his list of career defining moments is the forthcoming release of a riveting new record, 'One Thing About You,' which will mark the 100th release on his own budding imprint, AVA Recordings.
'One Thing About You' sees Moor collab with AVA Recordings' A&R slash nu-trance aspirant, Somna merge their musical prowess into an hypnotic sonic voyage. Though already a perfect peak-time weapon, the track becomes more fittingly a triple tour de force with the vocals of up & coming singing-sensation Amy Kirkpatrick. The track's breakdown highlights Kirkpatrick's wispy, hypnotic vocals as they dissolve into the sounds of lush pianos inducing melodic euphoria. Feelings of euphoria quickly turn into anticipation, however, as Andy and Somna deliver an earth shattering climax — complete with trance synths that are powered by a pulsating beat at just the right BPM.
The product of these three donating a piece of their talent makes for the perfect celebratory record to commemorate AVA Recordings' 100th release. Pick up 'One Thing About You' on the 27th, exclusively on Beatport.