Hotel Garuda Releases Official "Fixed On You" Remixes via PRMD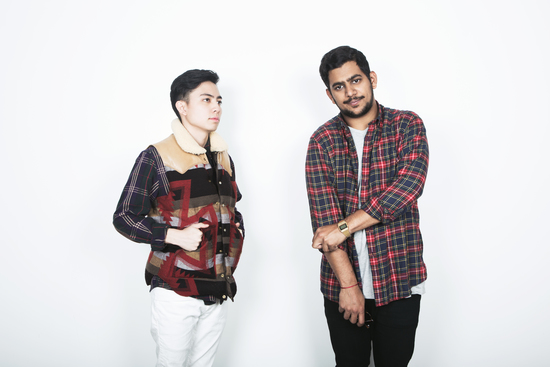 Remixes of "Fixed On You" by Hotel Garuda have been released via PRMD from jackLNDN, Aire Atlantica, Taiki Nulight, and Masayoshi Iimori
2016 has seen Hotel Garuda explode on the scene of deep house music, all by building a loyal fan base at an astronomical rate. Hotel Garuda, composed of DJ/producer duo Manila Killa & Candleweather, have epitomized the DIY culture of modern dance music and look to share the lessons learned with this release. Scaling the online tastemaker world with an array of remixes and remakes, their versatile sound has continued to beckon attention far beyond the music forums, garnering them more than 25 million streams on SoundCloud alone. Their 4 official remixes & consecutive #1's on the Hype Machine charts have also seen Hotel Garuda accompanied by critical acclaim from Billboard, Harper's Bazaar, and Complex.
The eclectic duo didn't rise to the top without putting a tremendous amount of energy into their project, by starting to their bedroom studios to some of the world's biggest mainstage events. Their story is inspiring and sends a message out that with hard work and a defined sound you will find fans.
Their debut single "Smoke Signals" was very well received, with over four million streams, in addition to their catalogue of releases earning critical acclaim worldwide. With the their most recent next generation of up-and-coming talent to put their spins on "Fixed On You", the second official single on PRMD Music.
The "Fixed On You" remixes release spans multiple genres, with artists each putting their own twist and integration with Hotel Garuda's sound. Their versatility is what was made them most appealing to so many different dance music lovers. The package features remixes from jackLNDN, Aire Atlantica, Taiki Nulight and Masayoshi Iimori. The original track features vocalist Violet Days' brightness and uplifting, while the slowed and flipped edits from remixer Aire Atlantica further extend her vocal range, this delivers a track what Aire himself calls "a more laid back vibe that stems from my hip-hop instrumental influences."
Moving across two unlikely genres, trance and dubstep, the next remix comes from Japanese producer Masayoshi Iimori, who seamlessly entwines the defining melodies of trance with the pounding beats that define dubstep. The remix package also appeals to bass heads, with Taiki Nulight bringing his own dark twist and bouncy, four-on-the-floor rendition of the track. London-based producer. jackLNDN closes out the release, with an appropriate classic disco flavor into the upbeat single, and even states that "Violet Days' vocal is just so good that the whole thing came around pretty naturally."
Check out the varying moods and talent on the remix release package, available for stream here!