5 Reasons Electric Forest 2023 Exceeded Our Expectations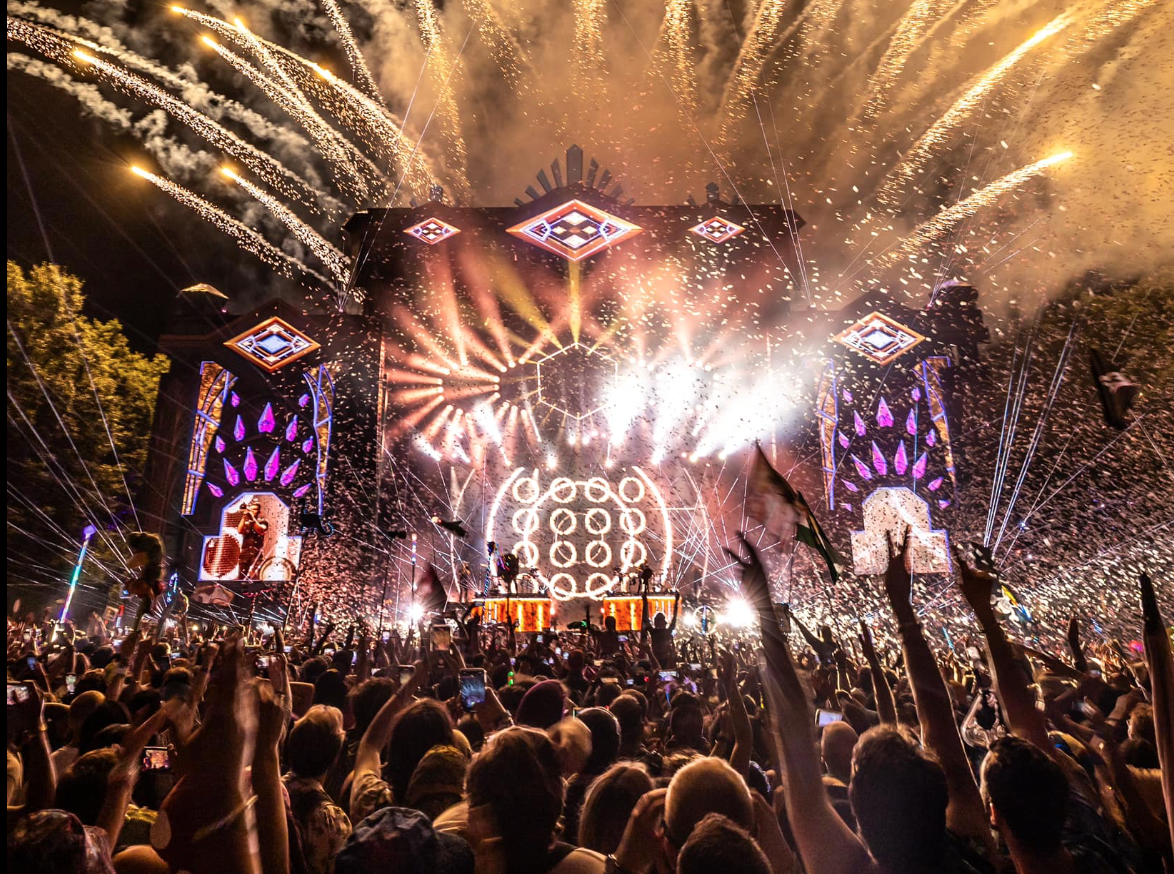 This year will mark our fourth time attending Electric Forest, and boy was this year's edition the most entrancing, soul-stirring one yet. As one of our favorite festivals in the entire world, we honestly didn't believe partaking in such an already whimsical festival experience could get any better.
Everything about this year's production felt even more spellbinding than ever before. There was some sort of heightened enchantment in the air that made every little experience feel that much more fascinating. From the moment we walked through the festival gates on day one, we just knew that the rest of the weekend would be nothing short of legendary.
Electric Forest is keen on keeping its sacred traditions ongoing, and it did a phenomenal job at doing so again this year while simultaneously adding slight changes and unique touches to its typical production elements and immersive programming. Classified as the most magical place on Earth by the majority of those who have attended, Electric Forest continues to surpass festival goers' expectations year after year – including ours.
Despite the treacherous rainstorm on day four (if you know, you know), this recent edition of Electric Forest was hands down the most monumental one. Throughout the course of the four-day weekender, we found ourselves intrigued by every little thing the mystically transcendental festival grounds had to offer. And while it was difficult to highlight what stood out most this year, we've curated a roundup of our top five reasons Electric Forest 2023 exceeded our expectations. Read on to find out more!
The Dream Emporium
The freshly added Dream Emporium was definitely a standout feature of this year's festival production. The quirky and amusing locale essentially replaced what was formerly known as The Hangar. To enter the Dream Emporium, a festival staff member had to let attendees in through a set of petite Alice In Wonderland-inspired doors. Once inside, a plethora of eccentric nooks and crannies were dispersed all throughout, and some of the most intricate activities were taking place anywhere we wandered. There were also multiple other doors inside the emporium, and depending on which one you dared to enter, a specific type of magical encounter awaited. It quite literally felt like we were in a dream.
Additional House Acts On The Lineup
Since its inception back in 2011, Electric Forest was particularly recognized for hosting Jam Band names like The String Cheese Incident, which is still an essential part of the EF experience. Over time, electronic music began to slowly take over the festival, primarily the bass and dubstep genres in particular. These past few years have seen more house-heavy names on the lineup than ever before, but this year's house music artist roster takes the gold. BLOND:ISH hosting her Abracadabra imprint stage takeover at The Observatory stage says a lot in itself about the festival curators' intent to bring more house soundscapes to the bass-heavy festival. On Saturday, tech-house guru Chris Lorenzo threw down over at Tripolee, and word on the street is that a lot of attendees chose his set over Zeds Dead because it was just that insane. Gorgon City, Hayden James, Chris Lake, and Bob Moses among many others were also prolific names that added to this phenomenon that we're totally here for.
Newly Added Art & Immersive Installations
Everything about this illusory festival is art. The stage designs, the music, the costumes, the performers, the attendees' festival fits, and more, Electric Forest in itself is art. Art is one of the most humanizing forms of self-expression and is an elemental part of the spirit of the forest's festival grounds. And while each year's art installations and immersive experiences are always jaw-dropping, this year's inclusions were even more breathtaking than ever before. So much so that Nova Han, the festival's Creative Director, felt the urge to turn to social media to express how distracted they were from all the beauty that took over Sherwood Forest in the form of art during this year's production. Every single speck of the festival had something visually captivating to offer.
Heightened Inclusivity of the LGBTQIA Community Across The Board
Electric Forest always takes place during Pride month, and not a single year since we've attended has gone by without a Pride parade or special showcase occurring. With the LGBTQIA community becoming such a positive and integral part of our world today, it makes sense that such an inclusive festival like Electric Forest would ensure to incorporate the beauty of such a forward-looking group of people in its programming. We stumbled upon a fabulous weekend morning drag show over at Paula's Pancake Palace on Main Street on Saturday morning, and it was the perfect way to get us pumped up for the rest of the weekend. The Pride Parade and its preceding celebration were also a fundamental part of the heightened inclusivity of the LGBTQIA community this year. All were welcome throughout the course of all four days, and it was beautiful witnessing members of this community letting go and being their true, authentic selves amid all of the festival's existing charm.
Altered State of Community Due to Headlining Acts
Electric Forest goers are easily some of the most kind-hearted, genuine souls to ever exist. And while we continuously encounter incredible humans year after year, there was something even more igniting about this year's attendees in particular. Part of this is due to the wholesome fanbase that this year's electronic headlining acts Above & Beyond, ODESZA, and Lane 8 behold. The intertwining of all these beautiful humans in one place led to this altered sense of community throughout the course of all four days. With each one of their sets taking place on different dates, the energy in the air was heightened and full of positivity at every single moment in time. Witnessing die-hard fans (us included) sing their lungs out to these exemplary, state-of-the-art performers' leading tracks was such a mesmerizing, heartfelt experience. This year's lineup was simply unmatched thanks to the simultaneous addition of all of these impactful industry legends.