Golden Features Hits the Road With Wolfie Tour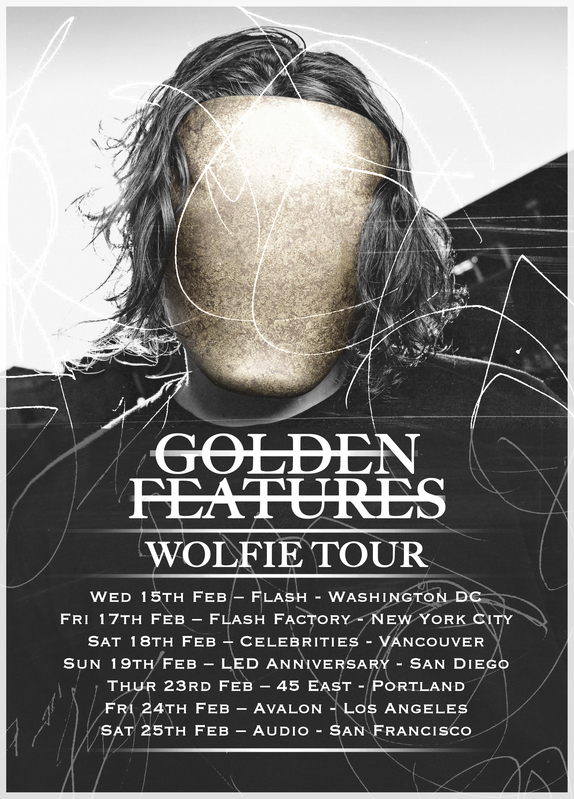 After releasing a dual-release via Foreign Family Collective, Golden Features will be hitting the road this February for his first North American headline tour
Just last year Golden Features was on the road bringing the noise alongside Alison Wonderland for various stops during her Run Tour. His sets are filled with carefully crafted productions and hearty bass tunes, two of which were just released on the Odesza owned label Foreign Family Collective. The two track release "Wolfie" and "Funeral" are the inspiration behind the tour after having been well received in the dance community scene and racking up hundreds of thousands of plays in just a month's time. Here's what Odesza had to say about the talented artist:
Golden's tracks are dark, brooding, and impressively detailed. He's already made a name for himself in the Australian music scene and now we're proud to say we're bringing him into the family. "Wolfie" and "Funeral" exhibit his diverse range in production and songwriting.  
The hit single "Wolfie" has already taken over the Australian air-waves being dubbed Triple J's most played track. Ahead of the Wolfie Tour Golden Features will take on the English/American radio scene with an exclusive Diplo & Friends Mix, a literal must for any producer setting their sites on fame. The mix will premier on February 5, giving fans a preview and newcomers that extra incentive to buy tickets for this sure to be rowdy tour.
The Wolfie Tour from Golden Features will be his first headline tour in the USA and Canada. The kick-off date is February 15 at Flash in Washington DC. He will travel the continent and make stops in New York City, Vancouver, San Diego, Portland, and LA before finally wrapping it up at Audio in San Francisco on February 25.
For more information on Golden Features and his upcoming Wolfie Tour go to his site here.