Alison Wonderland Makes US Tour Debut With Run Tour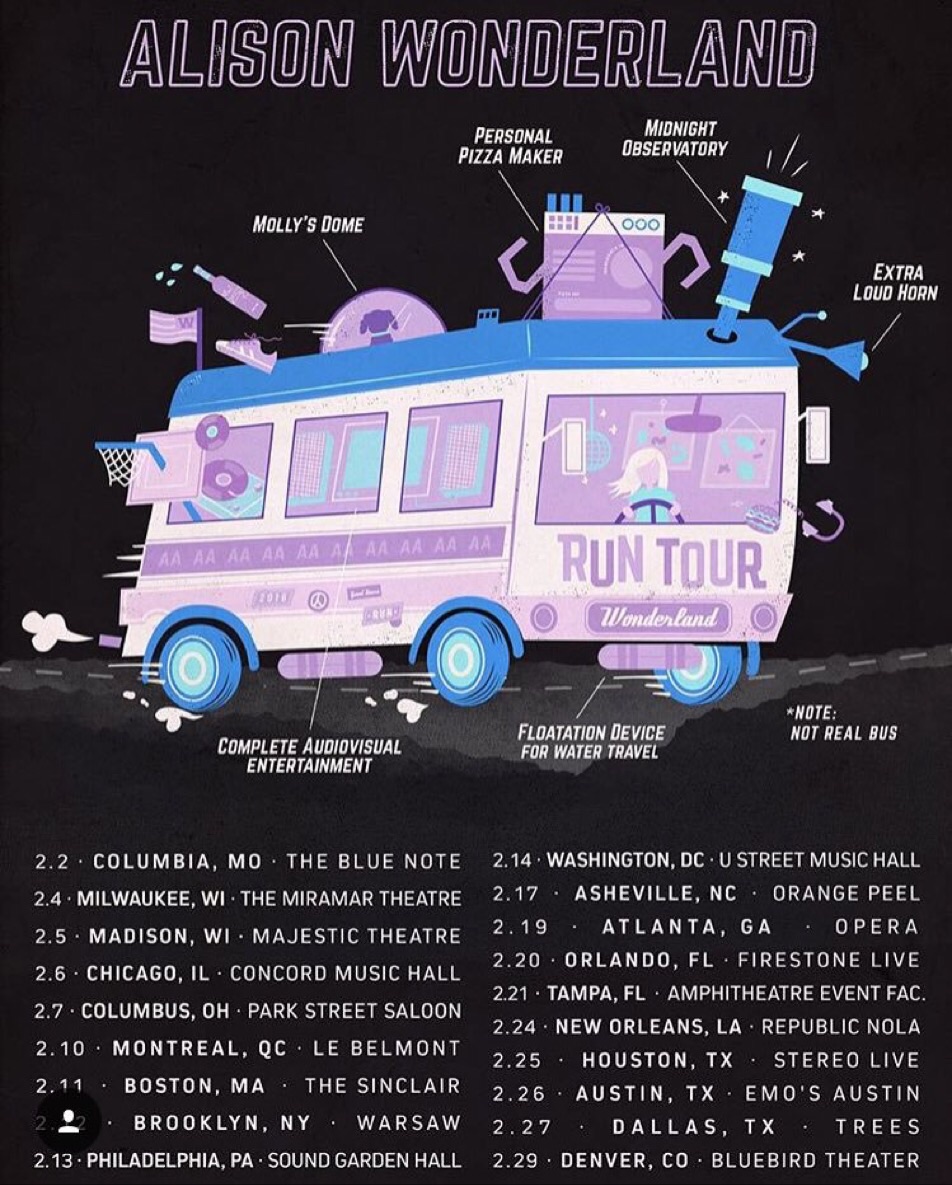 The girl who sealed herself in 2015 as a stable of modern day bass music, Alison Wonderland, will be on tour starting the first week of February 2016.
Everyone has ambitions of starting off the New Year with bigger goals than the previous one. For Alison Wonderland, she's got one of 2015s most heartfelt albums, her debut US performance at Coachella, and earned her spot in the Forest Fam with a Grey Goose-inspired Electric Forest set. Quite the year to leave behind, but with her first time aboard January's Holy Ship and the upcoming U.S. Tour, it looks as if 2016 is starting off with a bang for the Australian mega-talent.
Courtesy of Falcona and Windish Agency, A-Wonder will be kicking off the tour in the Midwest, then cutting across to the Northeast at notable locations, which includes the likes of Brooklyn and Boston. The tour was initially announced to end in Denver, CO, but due to heavy demand, Alison Wonderland added two more stops in LA and SF. Tickets are in such high demand, pre-sales have already sold out for the newly added shows. Golden Features will be joining Wonderland as a supporting act.
More stops are soon to be announced, and judging by the California addition, you do not want to be behind on grabbing your tickets.
Grab a pair of tickets from Alison's page HERE.