Gary Richards Leaves HARD Events, Live Nation For New Venture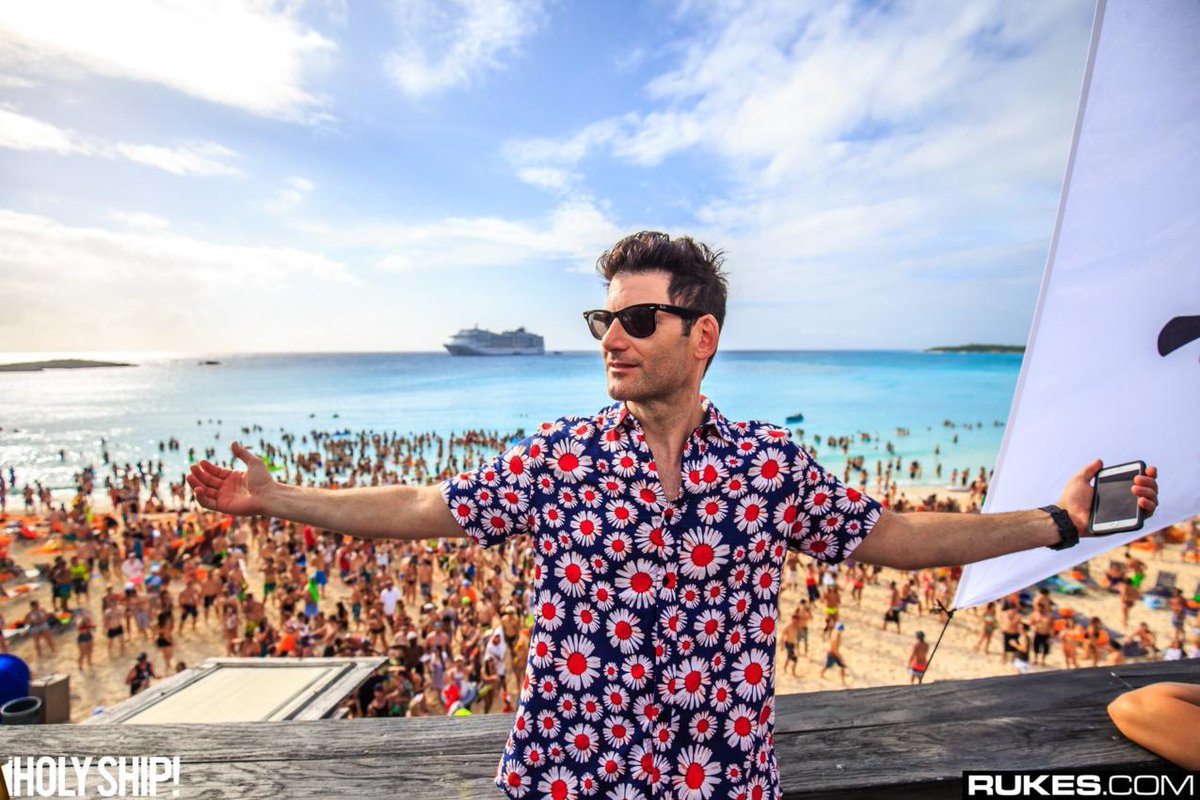 In the beginning of August, Gary Richards also known by his DJ name Destructo, announced that he will be leaving HARD Events and its acquirer Live Nation without mentioning what his next move or project would be — until now.
The company's grand events such as Holy Ship! and HARD Summer Fest are highly affiliated with Richard's name and for many, it will be hard to see him move on.Followers couldn't believe it when the music executive announced his final moments with the company. Thousands of upset fans even signed a petition refusing to attend any HARD associated events that Richards had always played a huge role in.
A few days ago, LiveStyle's CEO, Randy Phillips, proudly announced that Richard's time was officially up with HARD Events/Live Nation and will now be dedicating his time to its rival company as the new President of LiveStyle North America. After it was clarified that Richards officially left HARD Events, negatively connotative rumors and gossip aligned all over social media platforms regarding his decision. Sources were stating that he was fed up with the company and other reasons along those lines. However, this was not the case.
Richards clarified that he voluntarily decided to move on to new and exciting opportunities that were presented to him now that his five year contract with LiveNation was up. As his Facebook post stated regarding his respect for LiveNation's CEO Michael Rapino, it was nothing that the company and its leaders should take personally. Richards was just ready to embark on a new journey in his career in the electronic dance music events industry. As Destructo, he posted a photograph of the main stage at Electric Zoo in Randall Island's Park in NYC, which he splendidly ran and organized this year stating:
LiveStyle North America is honored to have Richards on the team as their newest regional president. The company is noted for putting on world-recognized massive productions such as Mysteryland, Electric Zoo, Life in Color, Awakenings, and more. With Richards on board, the company might exploit the first production of Mysteryland here in North America as well as the return of TomorrowWorld after years of it vanishing the continent due to safety and other concerns.
With LiveStyle already successful in the EDM events industry, having Richards as a leader will benefit the company in even greater proportions. Richards publicly shared that he is greatly looking forward to coming on board as LiveStyle's newest President and that he hopes to play an even greater role in the music community. A concert promoter, a music producer, a highly ranked DJ, a festival founder, and a record label executive? No wonder LiveStyle decided to associate Richards's name with their brand! We can't wait to see what's in store for Richards and LiveStyle in the upcoming future. The company is ready for bigger and even greater things in the EDM community.
Photo credit: Rukes