Mysteryland USA 2016: Five Reasons To Attend the Groundbreaking Festival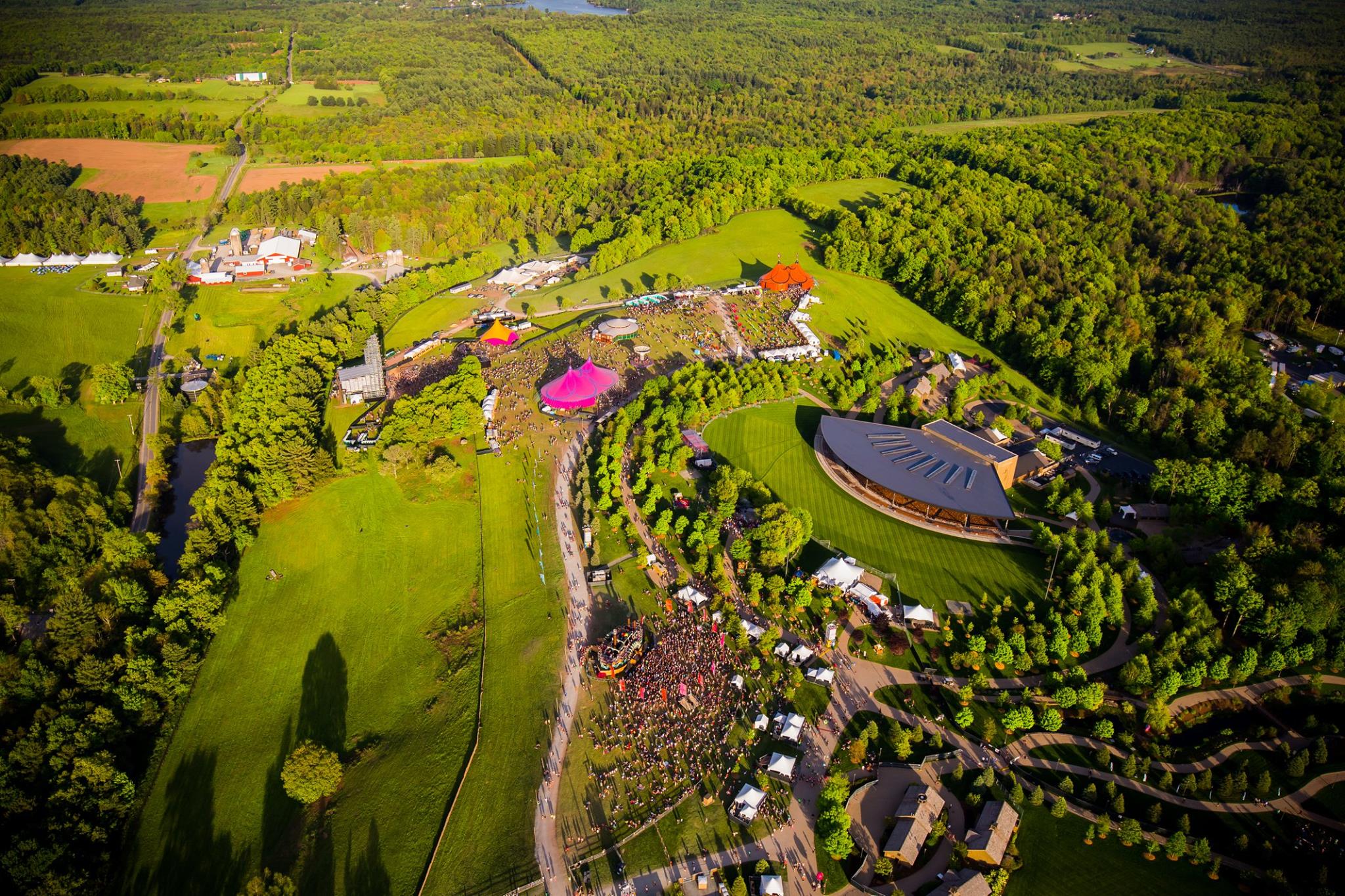 Festival season is upon us once again and for dance music enthusiasts that means  the grueling challenge of deciding which events to attend. Whether you're searching for the perfect line-up, the best location, or for the festival with the greatest vibes, Mysteryland USA has it all and then some.
Returning to Bethel Woods, New York for the third time this June 10-13, 2016, the groundbreaking Mysteryland USA is sure to enrapture every attendee that steps foot onto it's luscious grounds. Music, culture, & arts combined, Mysteryland is a festival unlike any other. Here are just five reasons to attend the cultural oasis that is Mysteryland USA.
Location: For the third year in a row Mysteryland USA will return to the Bethel Woods Center for the Arts located on the iconic Woodstock '69 grounds. Woodstock is perhaps one of the most influential and iconic music festivals ever; so it's only apropos that Mysteryland build their home on the same grounds. The lush green hills, surrounded by mountains and trees, contribute to the picturesque location of the unique festival.
Culture: Mysteryland USA is not like other music festivals. One of their core philosophies is the "Festival Footprint." Mysteryland USA is working with the local community to ensure organization in a sustainable way. The preservation of nature is a key ideology of the festival. Mysteryland's Sebastian Solano, CEO of ID&T North America stated, "It's important to think outside the box and provide an experience that delivers much more to our fans than just musical performances on a stage.  Equally as important, is the positive impact we have on our community by promoting and participating in the preservation of our environment. We seek to inspire our fans to take action at the festival and carry that over into making a difference in the real world."  Mysteryland will be providing Shuttle buses from several New York locations (Grand Central Station, JFK Airport, Newark International Airport) to the festival throughout the entire weekend in an effort to reduce traffic and carbon emissions. More information on the shuttles here, Mysteryland will also have "greenteam" members walking around the festival grounds to ensure that all garbage is recycled and properly disposed of. The festival will also provide free drinking water to all attendees and throughout the campgrounds. Coinciding with Earth Week, Mysteryland has committed a $10 donation for every 3-Day Mysteryland USA ticket purchased to the Newark Public School System in New Jersey, where elevated levels of lead have been found in the drinking water of public schools. The great effort of Mysteryland USA to be green, reduce their ecological footprint, and help others in need is truly inspiring.
Lineup: The three-day Mysteryland USA will feature over 90 musical acts. From headliners to live performances, the festival will have no shortage of musical talent.  Headliners include Odesza (Friday, June 10th), Skrillex (Saturday, June 11th) and Bassnectar (Sunday, June 12th). Other acts that will grace the stages over the course of the weekend include; The Chainsmokers, Zeds Dead, Gramatik, Gesaffelstein (DJ set), Tchami, Claude VonStroke, GRiZ, MK, Claptone, Lee Burridge, Emancipator, John Digweed, Keys N Krates, Mija, Mr Carmack and so much more!
Art & Entertainment: In addition to the music, Mysteryland USA also provides the festival-goer with an array of artistic installations and a slew of other events. From a wishing tree, to a hot-air balloon, to a larger-than-life picture frame for attendees to pose in, the art of Mysteryland USA is inspiring and enhances the euphoric ambiance. There will also be other events in addition to the music including a speakers program curated and hosted by NPR's Anya Kamenetz, and for the first time ever Mysteryland will have a comedy tent! The tent will be headlined and hosted by Saturday Night Live's Kyle Mooney with additional acts to be announced. The ever popular Healing Garden will also make it's return along with the Incendia 50' Fire dome.
Production: The stage designs of Mysteryland are unlike any other! From a house of cards the first year to the "Good and Evil" horses last year, there is no telling what this year's Main Stage will consist of. It's sure to be a majestic display that will intensify the artists' wonderful music. Another unique aspect of Mysteryland USA is their highly anticipated end of show. On Sunday night right at the conclusion of the festival, Mysteryland puts on a magnificent display of fireworks, lights, and music at the Main Stage to close out the weekend. It's a magical way to end the weekend!
Mysteryland USA is not just a music festival; it's a cultural and artistic oasis that every dance music enthusiast should experience. From the luscious hills, to the intricate stage designs, to the expression of art through music and other mediums, Mysteryland USA is a unique and intriguing world that captures all who attend.
For the first time ever Mysteryland USA will be 19+.
Holy Ground Camping is available for those 21+ and those under 21 can camp at the Lander's River. There are also other travel packages available for those who don't wish to camp. Information on those packages can be found here.
There are single day tickets available as well as 3-Day GA passes and VIP passes. For all of the ticket options, including those with camping visit http://tickets.mysteryland.us/.
For more information Mysteryland USA visit mysteryland.us/en.