Gareth Emery Wraps Up a Stellar Year: The Nocturnal Times Artist Spotlight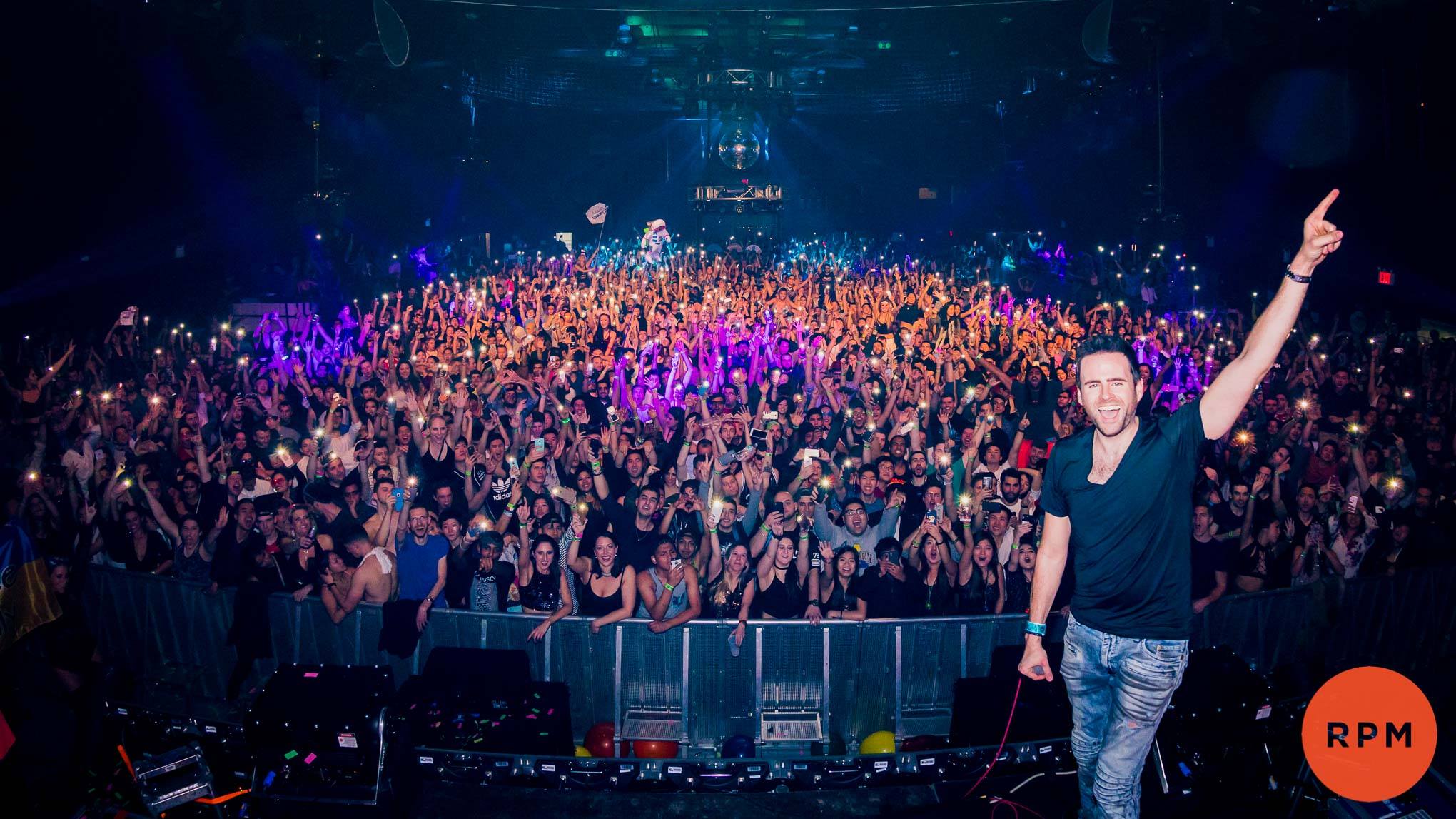 Electric For Life creator and Gruda Music boss Gareth Emery has seen an enormously successful year in 2016 and we look forward to what's in store this upcoming year.
2016 bought mega success for dance music legend Gareth Emery. The release of his third artist album 100 Reasons To Live scored huge, hitting #2 on the Billboard Dance Chart, reaching #1 in 19 countries on the iTunes dance chart, and gaining millions of streams on Spotify. Fans absolutely fell in love with the album and took chances to see him during his 100 Reasons To Live North American Fall Tour. He traveled North America with Louis Vivet, a house music duo inspired by deep and progressive house.
During 2016 Gareth released numerous incredible singles that are featured on 100 Reasons To Live. The singles from the album include the following: "Hands" feat. Alastor & London Thor, "Reckless" feat. Wayward Daughter, "Far From Home" feat. Gavrielle, "I Could Be Stronger (But Only for You)," "The Story So Far," "Save Me" feat. Christina Novelli, "Make It Happen" feat. Lawson, and "We Were Young" feat. Alex & Sierra.
Listen to 100 Reasons to Live:

Emery also released a remix album of 100 Reasons To Live, titled 1000 Reasons To Live, which offers a variety of remixes from the original album. With a total of 20 electronic-infused mixes of the hottest tracks from the album, this one showcases an eclectic sound of trance. Some of the highlighted artists include Ashley Wallbridge, Ferry Corsten, Giuseppe Ottaviani, Standerwick, Vigel, William Black, Lanos and an array of others.
In addition to his own album remixes, Gareth was called upon for remixing duties on Lost Frequencies "Beautiful Life" feat. Sandro Cavazza, "Search and Rescue" by Project 46 feat. HALIENE, and a remix with Ashley Wallbridge of Tritonal "Getaway" feat. Angel Taylor.
On top of this he has created one of the hottest EDM brands of the year, Electric For Life. Episodes of Gareth's weekly radio show, "Electric For Life" broadcast everything electronic and include his pick for Track of the Week along with a favorite classic. EFL airs every Tuesday and is available as a podcast the next day. Past Electric For Life events have taken place in various countries, featuring fellow trance DJ/Producers such as Ben Gold, Standerwick, Andrew Rayel, MaRLo, and Christina Novelli among others.
Fresh off of an Electric For Life New Years Eve event in Brooklyn, NY, Gareth is set to play a show at The Amphitheatre at the Ritz in Tampa, FL on Jan. 21. The venue in historic Ybor City boasts a spacious three rooms and typically hosts an assortment of special events, including live performances from world-class talent such as Tiesto and Lady Gaga. With high expectations in place, this show should be quite the kickoff for Gareth's 2017. Tickets and more information on the upcoming event at the Ritz can be found here.