Flosstradamus, FKi1st & graves Release "Came Up" feat. Post Malone & Key! via Ultra Music With Official Video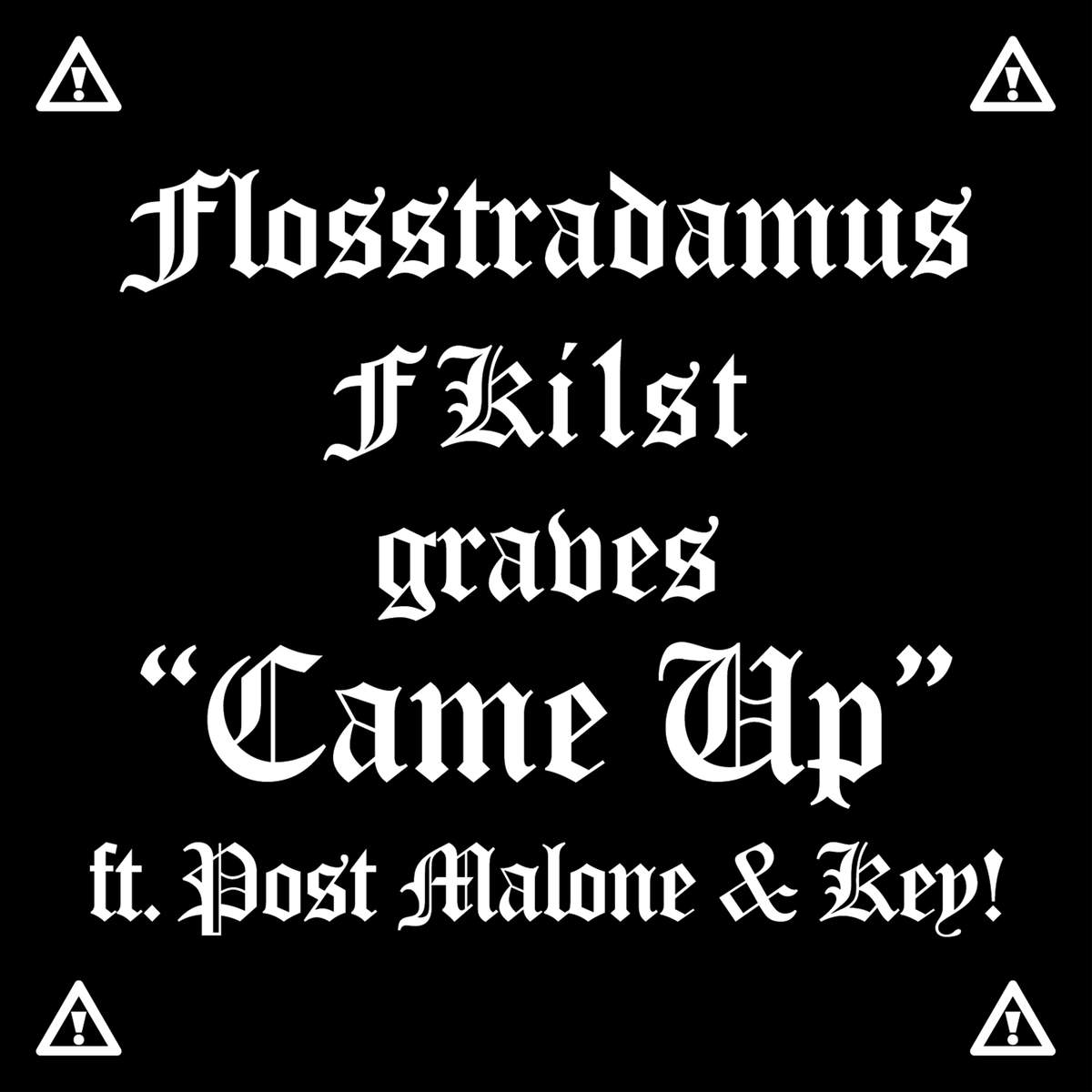 Flosstradamus collaborates with Post Malone on "Came Up," which sees its official release through Ultra Records with an accompanying music video
Flosstradamus has joined forces with FKi1st, graves, Post Malone, and Key for the release of their collaborative "Came Up," which has dropped on Ultra Music—just in time for the start of their HDYNation Tour kick off this month in New York.
Watch "Came Up" Official Video:

After first making its debut at Lollapalooza this year with Post Malone there for a guest appearance on "Came Up," the track is a crossover creation that was a surefire selection during this year's festival season.
The official "Came Up" music video, which is directed by Kyle Seago, follows Flosstradamus group members, Josh Young (J2K) and Curt Cameruci (Autobot), with takes of the guys from their gigs across some of the world's biggest festival main stages. Truly expressing the chemistry the track embodies, the music video is full of raw, behind-the-scenes footage on the Lollapalooza stage and candid appearances by Post Malone or Chance The Rapper.
Flosstradamus hits the road on their HDYNation Tour, which kicks off on Oct. 21st in New York City for back-to-back dates at the Brooklyn Hangar in partnership with Insomniac. The HDYNation Tour also stops in Los Angeles, San Francisco, Portland, Chicago, Detroit, Toronto, Boston, Philadelphia, Dallas, Washington D.C., Houston, Austin, Nashville, and Atlanta, among other cities. Find out more information about the HDYNation Tour or purchase tickets, HERE.
For more on Flosstradamus visit flosstradamus.com or follow them on Facebook, Twitter, and Instagram.