Fedde le Grand & Gareth Emery Deliver Halloween DJ Sets at SLS Las Vegas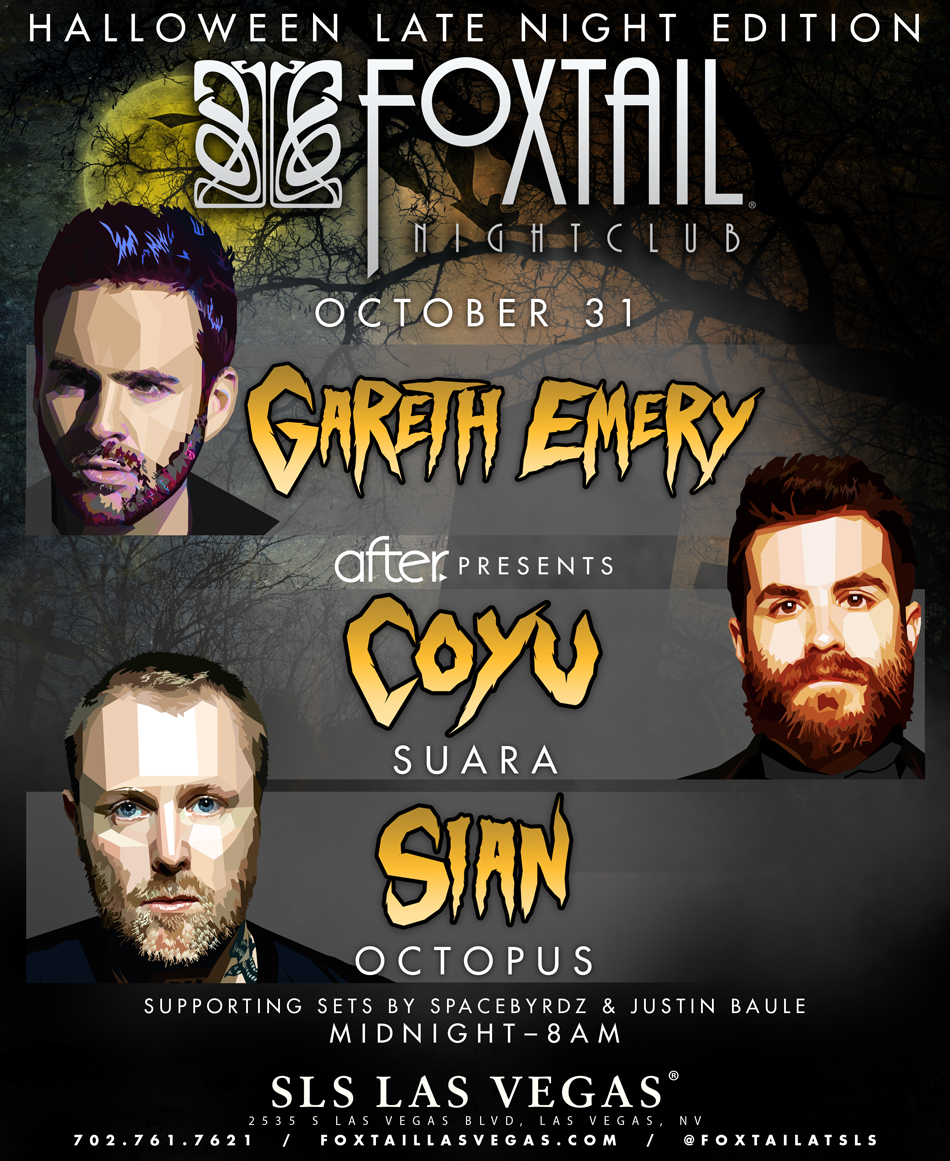 The Halloween festivities in Las Vegas this include superstar electronic dance music (EDM) DJ rosters at premier nightclubs on the Strip. Both Fedde le Grand & Gareth Emery deliver Halloween DJ sets at SLS Las Vegas, which is home to Foxtail Nightclub & Pool Club, LiFE Nightclub, and The Sayers Club.
On Friday, Oct. 30, dance music veteran Fedde le Grand takes over Foxtail Nightclub. Puchase tickets for Fedde's Halloween event performance at SLS, HERE. The international dance music icon is best known for productions "Metrum," "Put Your Hands Up 4 Detroit," and "Cinematic" feat. Denny White. The globetrotting DJ/producer will head to Atlantic City, NJ on Oct. 31 for a showcase at mur.mur nightclub.
Saturday, Oct. 31, on All Hallows' Eve, Garuda head honcho Gareth Emery will dominate the Foxtail Nightclub for what's sure to be an unforgettable evening. Tickets for Gareth Emery at SLS Las Vegas are available HERE.
At SLS' LiFE Nightclub, Lil Wayne presents Halloweezy on Oct. 31.