Electric Forest Schedule Goes Live On Newest Mobile App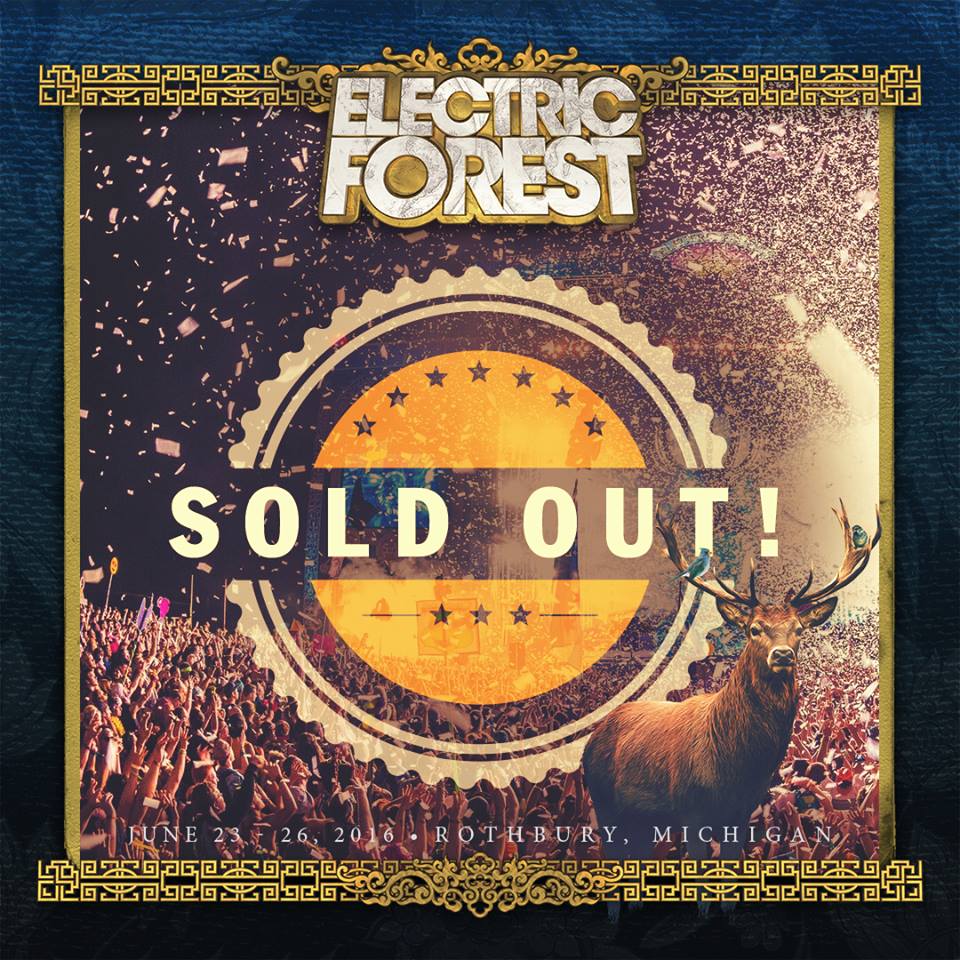 The Electric Forest schedule and other goodies have now been released for the thousands of fans attending this year's sold out gathering
If the fact that Electric Forest 2016 is merely a week away isn't exciting enough, Forest HQ dropped one of its last and most important announcements. An updated version of the Electric Forest application is now live and includes scheduling of both, sets and daytime activities, artist information, and a mobile map. Now is the time to make final preparations for this year's Electric Forest 2016.
Available both for the iPhone iOS and Android, you now have all the information you need to make the final touches for your own Electric Forest 2016 experience. Possibly one of the toughest parts of any festival is scheduling conflicts. Take the time now to make those tough decisions as to which artists will make your customized schedule. Highlights of this year's Electric Forest schedule include Bassnectar closing down the Ranch Arena Saturday night holding the decks down until 2am. Closing out the entire festival at the Sherwood Court will be none other than GRiZ, a fitting end to what's sure to be a magical weekend. To open up the festival, front and center, the Anjunadeep takeover will be starting promptly at 4:00pm on Thursday with Yotto welcoming the jubilant forest dwellers at the Tripolee stage.
It may take some time to run through the entirety of the Electric Forest schedule, but options are never a bad thing. Eight different stages to catch music on for a full four-day festival, you have all the time in the world to catch just about a little bit of everything.  If you delve into the application you'll find an abundance of information available on every artist participating this year. Perhaps one of the best perks of the Electric Forest App is the fact you can share your private schedule with the rest of you Forest Family in attempts to keep everyone on the same page. The Nocturnal Times made these Top 5 Undercard Act suggestions for anyone looking to see some varied sets.
The Electric Forest schedule isn't the only valuable piece of information to be featured on the new app. You can also have the entire map, campsite locations included, in the palm of your hand. The festival map will be available solely on the Electric Forest site or mobile app, so either print one from home prior to the festival or go completely green and stick to the app. Vendors are also highlighted in the app giving viewers insight onto what they can count on having available directly on festival grounds.
If you haven't registered your wristband you can also do that via the Electric Forest app which is available for download HERE.