Electric Forest 2016: Top Five Undercard Acts This Year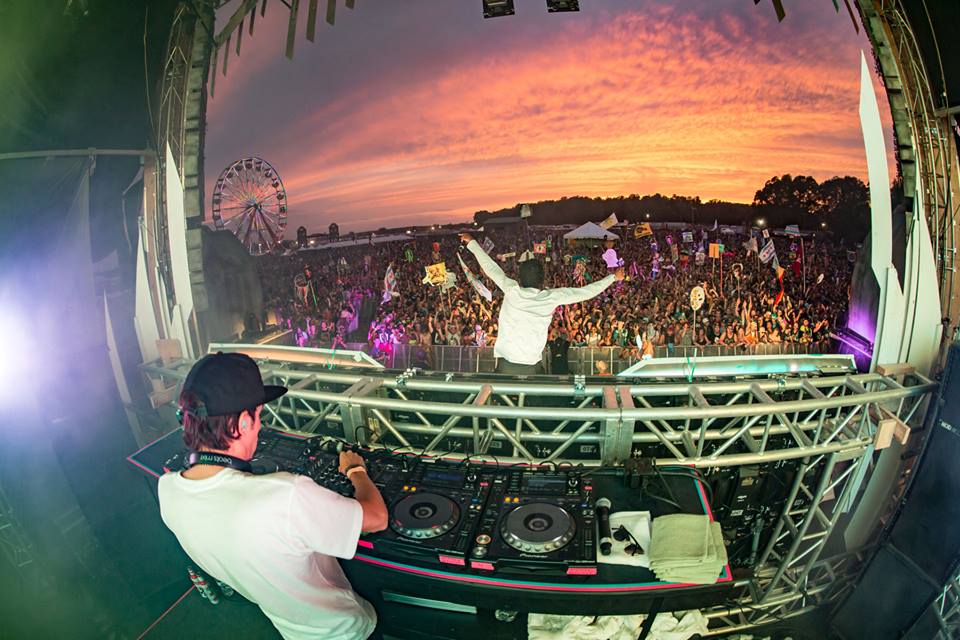 Electric Forest has been home to the industry's biggest names, and is constantly filled with talented newcomers to the scene
Having a festival such as Electric Forest on the resume screams success and is a badge every producer wants to have. Iconic producers such as Above & Beyond, Steve Angello, and Kaskade have all laid claim to the coveted headline acts in the past. It's even been a starting point for many hot young stars like Pierce Fulton, Flosstradamus, and Adventure Club who were all once undercard acts for Electric Forest.
Already known for supplying one of the summers most eclectic lineup of live bands, big name EDM artists, and every mix in between, this year is no let down. Recently announcing curated stages, The Nocturnal Times has compiled a list of acts you won't want to miss this summer of 2016. We've selected prominent up-and-comers who will put on shows worth remembering and surely be playing there own headline performances in the near future. If you're having trouble identifying some newcomers or coming short on act suggestions check out our Top 5 Undercard Acts you need to see this year.
Alina Baraz
Bursting onto the scene with the 2015 release of "Urban Flora," the eight track collaboration with Galimatias, Alina Baraz has been a go to for sensual ambient vocal tracks. The LA based female vocalist/songwriter set herself apart with the singles "Can I?" and "Fantasy" laying out cosmically escaping lyrics . Her voice is distinct and a modestly fine tuned variation of what you'd expect to hear on the radio.  No frills needed here for Alina Baraz as her voice and songwriting has put her in a league of her own.
Yotto
The boys in the Anjuna kitchen were looking for some fresh material and found it in this promising Finnish producer. Jumping straight into the same studio as Anjunadeep greats like James Grant and Jody Wisternoff, the potential was seen in Otto Ylipertulla immediately. Posting up his debut release and first tour with the Anjunadeep team in 2015, Yotto has set himself up for a big summer. One of the many reasons the Anjunadeep stage at Tripolee will be filled to the brim. He put together one of the seasons finest Winter mixes, so expectations are set high for the new Anjunadeep star this summer.
Hermitude
The Australian take-over has been prevalent, particularly this year, and the future will be ushered in by this budding duo. Luke Dubs and El Gusto surely have the chemistry for the job, as they've been spinning and producing together for their second decade together now. They've proven themselves to be huge players in the future bass hip-hop genre that's been taking over as of late. Notable collabs include Alison Wonderland, Odesza, and Flume. Check out their latest album Dark Night Sweet Light , leading up to their big performance at this year's Electric Forest.
Louis The Child
Coming in to 2016 these two have been straight up studs. Bringing a new sound to represent Chicago, they live through the mantra of "creating music that makes people happy." With their 20+ remix pack of the hit single "It's Strange," the options are endless as to what exactly will put a smile on your face. They kicked off the 2016 festival season at the highly regarded West Coast mega-festival Coachella. With the support of Next Wave Records and OWSLA, Louis The Child is proving themselves to be a hot commodity within the dance music community.
Slander
This duo is the latest Los Angeles act to quickly rise to the top. Not many people would have even imagined a mix of the Above & Beyond acoustic classic "Love Is Not Enough" with trap instrumentals, but Slander nailed it. With their cryptic dramatic build ups and face melting drops they set the crowd off, but can also trigger full feels with their more relaxed tracks expressed with "Breathe" and "Love Again." Coming off another EDC Las Vegas performance, what does Slander have planned for the Electric Forest this year?
Electric Forest boasts a well stocked arsenal of artists for this year's event. With so many acts to choose from its going to be a struggle for the majority of fans to make their decisions. Big things are expected out of our Top 5 Undercard Acts of Electric Forest 2016. These sets in particular aren't recorded so this is a one time only chance at seeing the scene's future greats at Electric Forest.
For additional information on Electric Forest follow them Twitter, Instagram, or Facebook.