Electric Forest 2017 Tickets Now Available For Both Weekends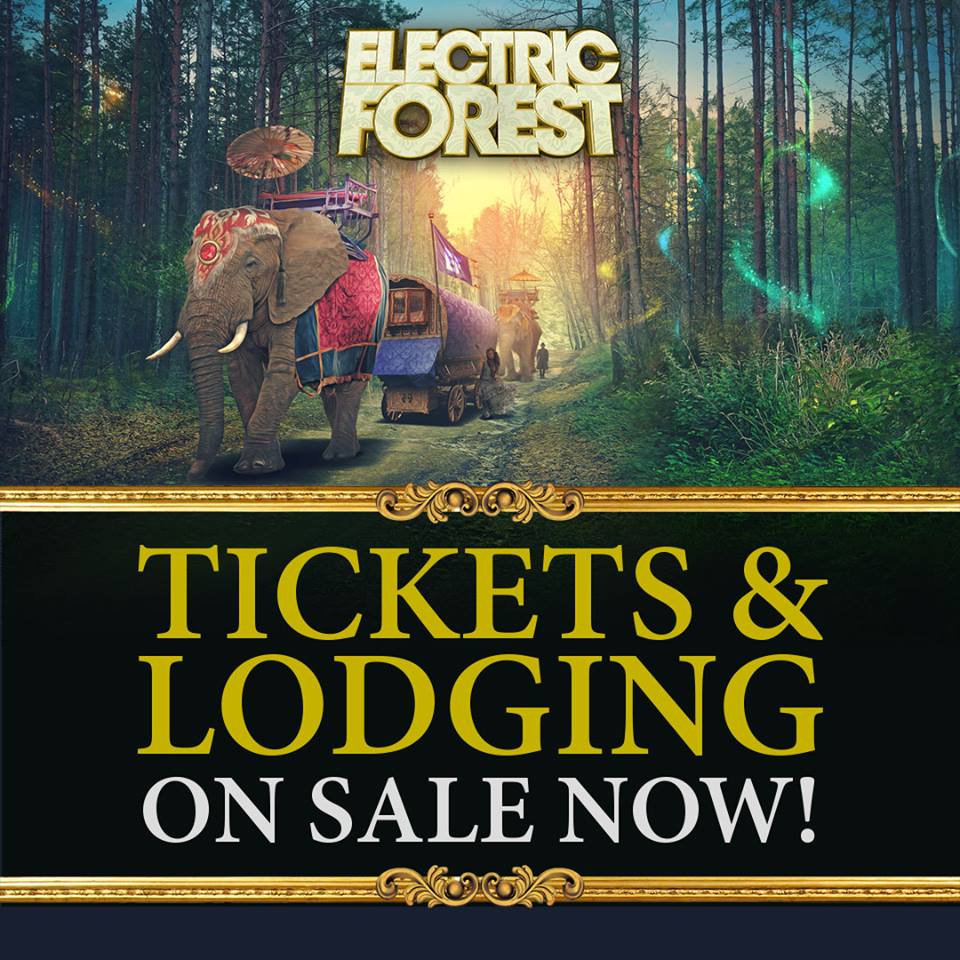 The ticket gates are now open! The dual-weekend Electric Forest spectacle in 2017 is now officially open for tickets sales to the entire public
With last year's Electric Forest selling out in record time, before a line up was even announced, you'd be smart to grab what's left of the remaining Electric Forest 2017 tickets ASAP. After all the hype in recent weeks regarding a two-weekend festival, and stacked lineup for each weekend, the likelihood of these tickets lasting through till next year is getting slimmer and slimmer.
Although the loyalty program has been running for less than two weeks, Forest Family takes this serious and surely took advantage of the homely perk. Unfortunately, the highest tier of VIP accommodations for both weekends are sold out, the Log Cabin and Home packages are no longer available. However, Electric Forest boasts two more additional options on the coveted Back 40 grounds. Altogether there are still over 10 other options as how to attend and stay at the Double JJ Ranch.
If you're not necessarily ready to pay the full $300 (minimum depending per camping package) up front, you're in luck as Electric Forest has their payment plan only requiring 10% and fees down at the initial purchase. Other amenities include Wednesday early arrival passes, RV options, the Frontier hotel suite options, and Group Camping. These could make the perfect gift for a family, friend, or loved one this holiday season!
Pick up your tickets to Electric Forest 2017 HERE.
For more information on Electric Forest 2017 follow them on their Twitter, Facebook, and Instagram.