Odesza Red Rocks Returns For Two Nights in 2017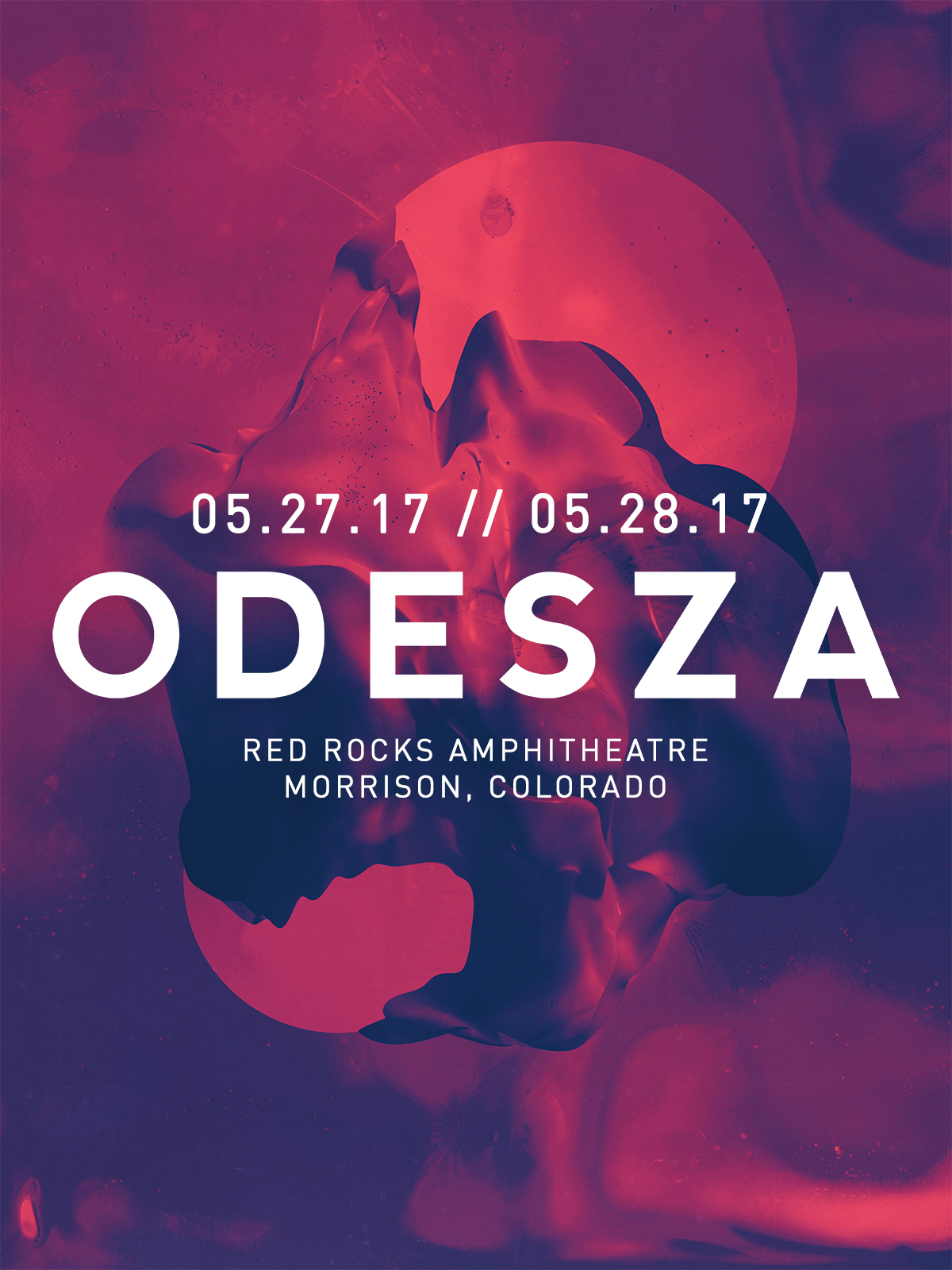 No stranger to the Red Rocks Amphitheatre, Odesza has lined up two stops at the famed venue during the upcoming year
One of the greatest producers and performers in recent years, Odesza, will be bringing their show to the Red Rocks Amphitheatre in 2017. The duo from Seattle originally had one day announced for Saturday May 27, but after completely selling out the entire show they've released a second date as well. They'll be performing at Red Rocks all weekend, both on Saturday and Sunday. There are just a limited number of tickets left for the Odesza Red Rocks show this Sunday date on May 28, with only VIP and Backstage access options available.
Odesza visited Red Rocks Amphitheatre in 2016 with a single performance in June for one of the year's most intimate and craftily orchestrated events. The In Return: Red Rocks celebration held many firsts and special moments for the lucky crowd. One highlight from the previous special event includes their live unreleased version of Alex Adair's "Make Me Feel Better," a must-know for any Odesza fan or music lover in general. To accompany this unique live showing, they also had the help of the Colorado Orchestra and CU Drumline for a larger-than-life performance.
There's also been rumors and teases of future production material and it's been posted on official Odesza media channels. We can only hope to hear these new tracks at the upcoming Red Rocks Amphitheatre show.
View the link below for the 2017 announcement:
Do not expect these tickets to last, and guarantee your slot at the Odesza Red Rocks Amphitheatre performance this May 27 & 28 2017, HERE.
Follow Odesza for more information on their Twitter, Facebook, and Instagram.