EDC Las Vegas 2016 Commemorates 20 Years Under The Electric Sky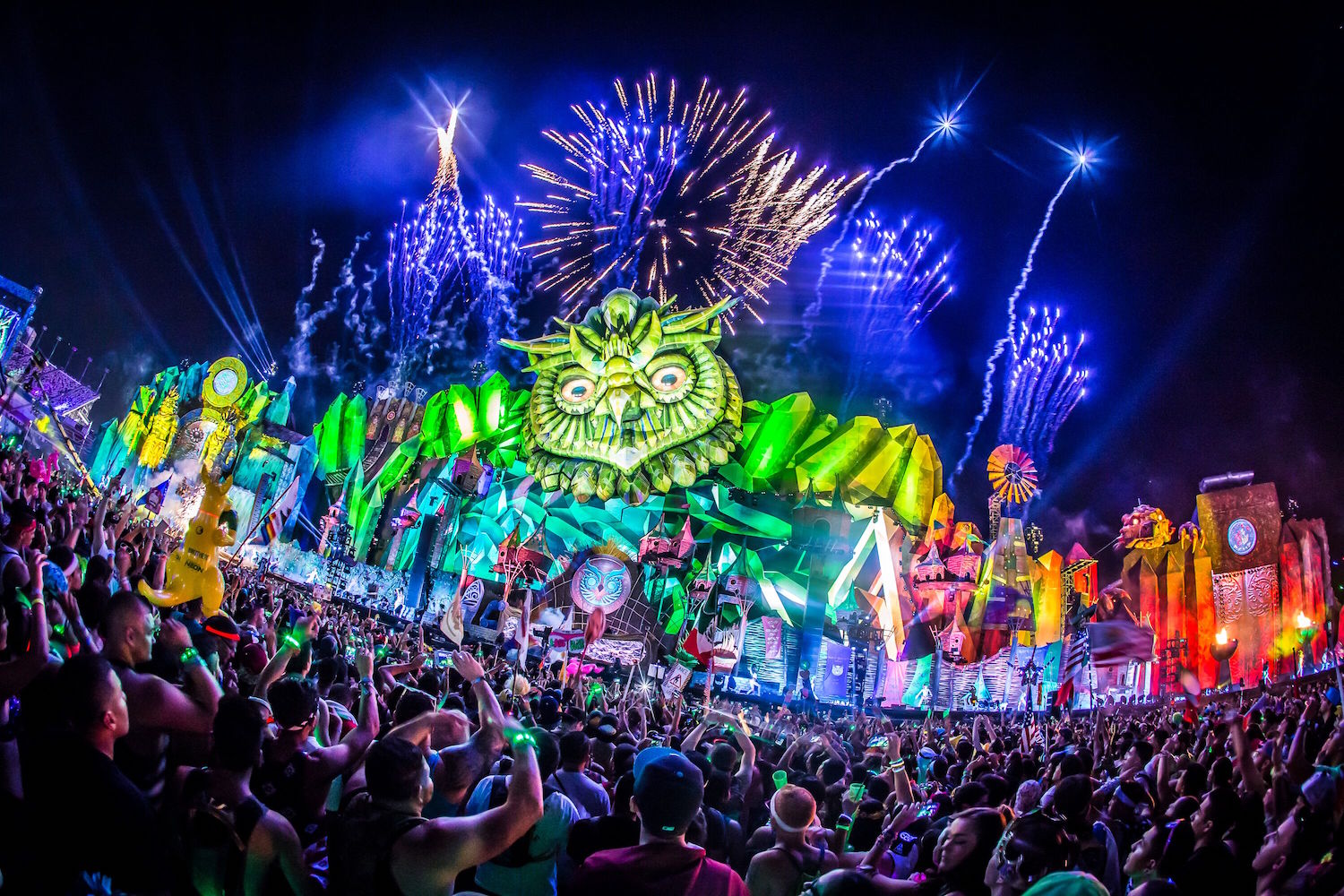 Electric Daisy Carnival (EDC) returns to the Las Vegas Motor Speedway for 3-day June spectacle
Insomniac Events is celebrating 20 years Under the Electric Sky with its iconic Electric Daisy Carnival this June. The colossal music festival returns to the Las Vegas Motor Speedway on June 17, 18 & 19, 2016, for three, action-packed, dusk-till-dawn days.
Crafting a neon city just miles from Sin City, EDC Las Vegas shines brighter than The Strip as it fills the spaces of Speedway. Year after year, Insomniac delivers stellar production with its live entertainment, theatrical and interactive performers, innovative stage design, and an unprecedented, diverse lineup.
Watch: EDC Las Vegas 2016 Announcement Trailer:

The EDC experience—which is focused on the headliners (YOU)—tends to have a diversely selected lineup of performers across a wide variety of electronic dance. Although the lineup for EDC Las Vegas 2016 has yet to be unveiled, Insomniac trumps themselves each year, drawing an eclectic mix of talent across three dusk 'til dawn festival days.
EDC Week 2016 Takes Over Las Vegas Ahead of Electric Daisy Carnival, Announces Schedule of Events
An accompanying EDC Week—which takes over Sin City in the days leading up to the yearly event—begins on Tues., June 14 with Insomniac's EDMbiz. The annual EDMbiz Conference & Expo will relocate to Caesars Palace this year with a newly expanded 3-day industry event. Find out more about EDMbiz 2016, below.
EDMBiz 2016 Expands to Caesars Palace Las Vegas For 5th Annual Installment
Stage design is a true art, mastered by Insomniac Events over the course of two decades. Taking pride in every inch of production, the EDC Las Vegas main stage is an innovation, impossible to duplicate. The Kinetic Field as it has come to be known, encompasses an extremely vast portion of the speedway's infield. Even more impressive is the colossal structure, engineered to arouse every sense of ones imagination.
In recent years, Kinetic Field was home to the Kinetic Cathedral (2014) and the Crystal Village (2015). What does Pasquale Rotella and the Insomniac Events team have up their sleeves for 2016s main stage setup?
Aside from the notoriously colossal Kinetic Field, Insomniac's EDC hosts other various stages, among those are Cosmic Meadow and Circuit Grounds, which are also monstrosities in their own right.
Tickets for the 20th anniversary Electric Daisy Carnival went on sale in September and are nearly sold out. Sleepy Owl GA and VIP tickets for EDC Las Vegas 2016 are available HERE.
In addition to the various ticket options available for EDC, attendees are also encouraged to purchase shuttle or parking passes, while they're still remaining. Due to high attendance and traffic, these add-ons are beneficial to your festival experience but will be limited. TAO Group's VIP Experience at EDC Las Vegas is certain to transform your experience into one that's even more unforgettable (or acceptably forgettable, depending on how you slice it!)
Be part of the electronic dance music revolution and celebrate the 20th anniversary of one of the world's biggest music festivals, Electric Daisy Carnival, this summer in Las Vegas.
For more information on Electric Daisy Carnival Las Vegas, visit lasvegas.electricdaisycarnival.com.
Photo Credit: Marc van der Aa for Insomniac