EDC Las Vegas Announces 20th Anniversary Festival Dates & EDC 20 Teaser Video, Tickets On Sale Now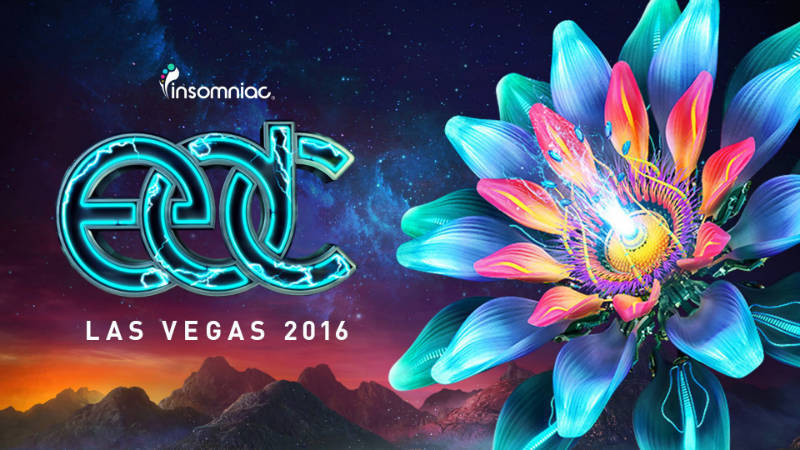 Night owls, get your rave gear ready—EDC Las Vegas is returning to the Speedway! Celebrating the 20th installment of the Electric Daisy Carnival (EDC), the famed 3-day event makes its return to the Las Vegas Motor Speedway from June 17-19, 2016. Marking 20 years under the electric sky, Insomniac Events has announced that tickets will go on sale September 21 at 12 p.m. PT.
The larger than life carnival welcomed more than 400,000 likeminded music enthusiasts and partygoers for a unique dusk till dawn experience under the electric sky last year. Each year, tickets for the iconic event sell out in advance of any lineup announcements.
"Seeing the growth of EDC over the last 20 years has been an amazing experience, one I am truly grateful for," said Pasquale Rotella, Founder and CEO of Insomniac. "To commemorate two decades of incredible memories, I want to give dance music fans the journey of a lifetime. Without their passion and support, EDC would not be what it is today. I can't wait for everyone to see what we have in store for 2016!"
Insomniac unveiled the official 2016 EDC Las Vegas announcement trailer today (Sept. 8), which opens with:
"If it was your last day on earth, where would you want to be? Would you find a place where love is a language and the light inside you shines as bright as the sun? Who would you share it with? That moment lost in the arms of music, when times stands still, when all the days of your life fade into oblivion. Remember the day you found home."
Watch the official EDC Las Vegas 2016 announcement trailer:

Tickets for EDC Las Vegas 2016 go on sale Monday, September 21 at Noon PT, months sooner than in past years to ensure fans have the lowest admission price possible. Starting on October 1, 2015 all passes purchased will be subject to a 9 percent tax due to the passage of the amended Live Entertainment Tax (LET) in the city of Las Vegas. Fans are encouraged to purchase tickets early to avoid the tax pricing and ensure their passes to this year's event.
First tier 3-day general admission passes start at the Early Owl price of $335 plus fees while VIP 3-day passes are priced at $699 plus fees. Last year's VIP amenities for EDC Las Vegas included a separate entrance for expedited entry, elevated viewing decks at multiple stages, private bars and restroom facilities, high-end dining options, wifi hot spots, access to exclusive lounges and more.
Single day tickets will not be available for this three-day experience. Layaway pricing options will be available for all ticket types. Further on-sale details and shuttle information are now available at LasVegas.ElectricDaisyCarnival.com.
Check this space for exclusive hotel deals, the return of EDC Week and the fifth annual EDMbiz Conference, which will be announced in the coming months.
Watch: The Road to EDC20: