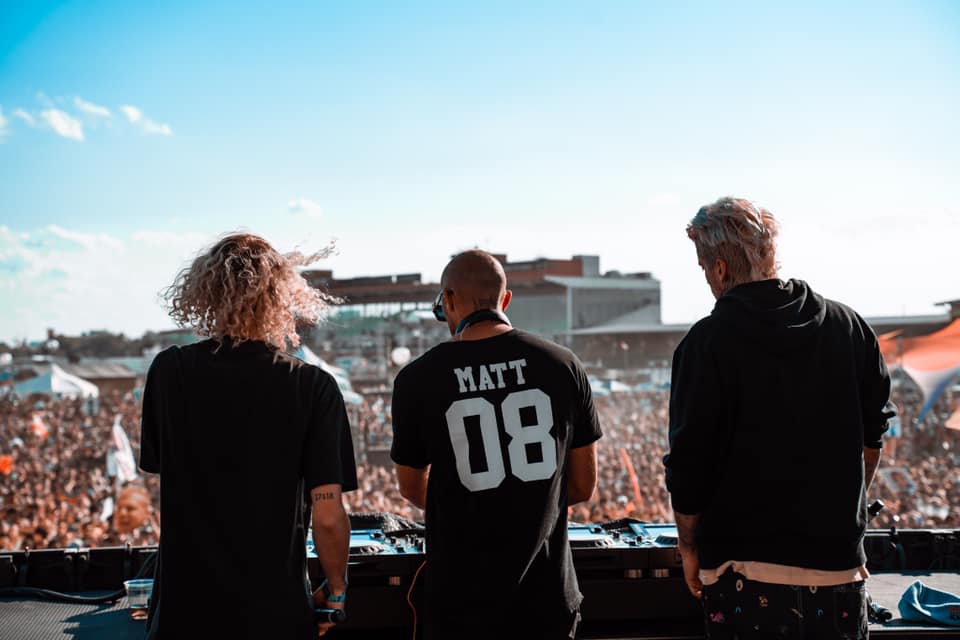 Cheat Codes Develops Fresh Sound in "No Service In The Hills" Ft. Trippie Redd, Blackbear & Prince$$ Rosie
Cheat Codes has come in with a brand-new single that has an illustrious list of support. "No Service In The Hills" featuring Trippie Redd, Blackbear, and Prince$$ Rosie brings a new dance-alt rap sound from the trio along with the many unique flares that come from collaborating with such notable artists.
With unforgettable hooks, rolling hi-hats, and catchy melodies, "No Service In The Hills" is a clever tune reminding how busy and business savvy the artists are, especially looking into the future with that 2020 vision–they can't always "hit you back."
The LA based producers of Cheat Codes have reached continuous milestones throughout their career, including amassing over 4 billion streams to date, going multi-platinum, and have also earned the #1 spot with "Who's Got Your Love" ft. Daniel Blume at Dance Radio. That single featured from the level 2 EP also features the dance floor phenomenon, "Ferrari" featuring Afrojack, in addition to "Be The One" a throwback to 90's house featuring Kaskade.
The respected trio recently finished a tour with Steve Aoki and have teamed up on collaborations with artists such as, Liam Payne, Kim Petras, Fetty Wap, Demi Lovato, Little Mix, Sofia Reyes, and many others. With a long list of huge collaborations including this most recent one "No Service In the Hills," expect many more major hits to come from the power trio known as Cheat Codes.