Big Wild: The Nocturnal Times 2017 Artist Spotlight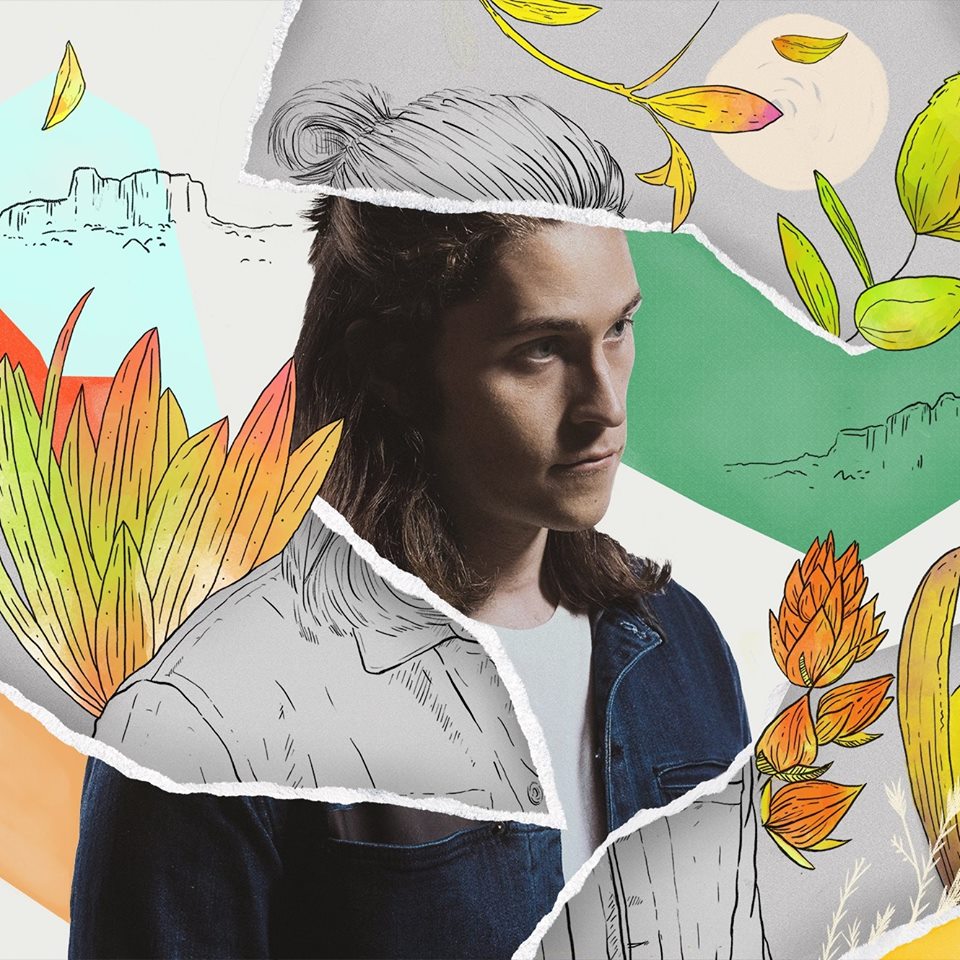 Coming off an impressive 2016, Big Wild has already begun setting himself up for success in 2017 and is surely an artist to watch
The young musician, Jackson Stell, or what's become known as Big Wild, comes from humble beginnings. Descending from a small town in the heart of New England, one wouldn't necessarily assume this would be one of the funkiest and grooviest up-and-coming artists. When looking at his earliest catalog you'll hear a young ambitious Big Wild dropping heavy bass line disco tracks like "46" and carefully articulated orchestral symphonies as in "3." One of his earlier works that first captured him some great exposure came through in his 2013 bass'd-up bootleg to the Bee Gees classic "Stayin' Alive."
Since those early first tracks Big Wild continued to experiment and build his production resume. From the very beginning he always possessed the ability to infuse echoing bass and trap snares and claps into enjoyably soothing funky tracks. His early original "To The Left" is a perfect example of such musical flexibility with the combination of hip-hop drum kits and a blues tuned guitar. From the success and growth in these early works Big Wild continued to progress as an artist and release his "Mini-Mix Monday" sets and collective pieces of work like his EP "Native Echoes."
Big Wild was starting to gain some buzz as he did a collab with fellow experimental bass artist Troyboi on the track "Decorous" and steadily pumped out multiple tracks with view counts upwards of one million. One of his biggest hits was the smash hit remix to Sylvan Esso's "Hey Mami," which garnered nearly seven millon plays. At this point in Big Wild's career his name was starting to become familiar, and respected artist were becoming supporters. Odesza caught wind and used the original Big Wild tune "Sunrise" for intro duties in their NO.SLEEP Mix 05.
From the constant work of new mixes, remixes, and original production Big Wild finally landed his big break with a release through one of bass music's finest labels, the Foreign Family Collective. His first single through the talented label came in 2015 with the hit "Aftergold." After receiving much praise for the massive original of "Aftergold" Big Wild kept hard at work releasing more tunes including a "For The Love" remix of the king of electronic funk Griz. In early 2016, Big Wild released a special "Spring 2016 Mix" to accompany a headline tour across North America with Chet Porter and Electric Mantis. He was also featured on many festival bills including the 2016 edition of Camp Bisco and Euphoria Music Festival.
Ending 2016 on a high note it seems like Big Wild has been pushed into overdrive with his top remix of the year to Zhu's "Generationwhy." A remix pack to his second single on the Foreign Family Collective "Invincible" has also been released, and the latest Gallant remix of "Talking To Myself" joins the ranks of top tier feel-good music. Just when you thought Big Wild was done dropping quality new music, he let fans know he's only getting started.
2017 will be a very promising year for the budding musician as he seems to be on an unstoppable roll capturing the hearts of dedicated followers in 2016. Big Wild just released a new single, "I Just Wanna" which has surfaced in a set or two in the past if you've had the experience of seeing him live. The single will be a part of an upcoming EP that will be dropped this upcoming February 10. Big Wild said it's, "dedicated to those moments when you're overcome by positive emotion," a clear theme he's stayed true to in the whole trajectory of his career. And the icing on the cake comes with the Invincible Tour announcement launching at Buku Festival this March and concluding at the Middlelands festival in May.
Big Wild has had such a strong and consistent rise in his long journey to the budding producer he is now. He's provided everything from download-worthy mixes, massive singles and remixes, and traveled the country impressing new and old fans alike. With the way he ended 2016, and the news of another upcoming EP and full-headline tour Big Wild will be a name hard to avoid in 2017.
To buy your tickets to the upcoming Invincible Tour click here.
Follow Big Wild for up to date information on his Twitter, Facebook, and Instagram.