CRSSD Festival Phase 2 Lineup Delivers House and Bass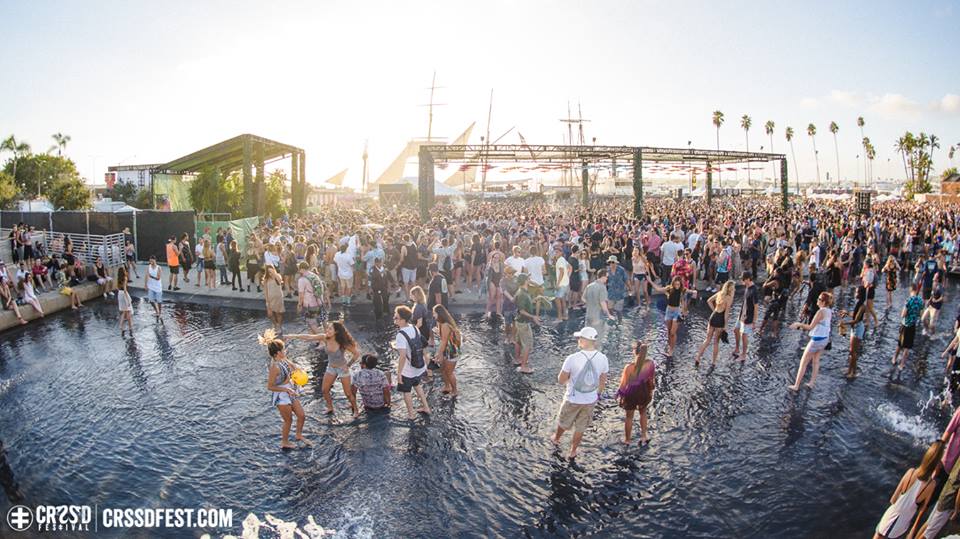 The second phase of the 2017 spring edition of CRSSD festival was announced bringing big names to the Waterfront Park in San Diego
CRSSD festival will be taking off on March 4 & 5, and just added eight additional artists to their San Diego festival. Joining this year's 2017 CRSSD festival will be: Cassy, Claude VonStroke, Detlef, Heidi, Latmun, Mija, Moon Boots, Point Point. See samples of the added artist below.
Cassy
Cassy's a European born and raised techno producer with a touch of soul. She's been traveling and playing at various hotspots within Europe and did a stint as a resident at the Panorama Bar in Berlin for a few years during the mid 2000s. After spending the better half of a decade in Berlin, she left the residency to explore other parts of Europe. She's held residencies in Ibiza, Amsterdam, and Paris.
Claude VonStroke
The head of Dirtybird is a true genius in his own right. He's the boss of some of the most creative and fresh projects like his record label Dirtybird, his notorious cookout shows, and the getaway of a Dirtybird Campout. On the decks he's quite the show to see live, and his duo with Green Velvet 'Get Real' is equally as impressive. Claude VonStroke's name speaks for itself.
Detlef
The Greek producer is well known in the underground club scene for putting on some of the most memorably enjoyable nights. As his outreach is getting bigger he's a common name to be scene alongside fellow house-heads such as Claude and a booking at this year's BPM Festival. Check out the driving BPM Podcast below:
Heidi
Heidi is one of the original house and techno brands as she built the "Jackathon" name. From throwing Jackathon parties across the world to the record label Jackathon Jams, Heidi is one of the hardest-working producers in the world. She's even climbed her way to the type of worldwide radio with a former Thursday night residency at BBC Radio 1.
Latmun
Another European native, Latmun has been a seasoned traveler of the globe, and has done a majority of his work in England. After doing a prominent stint in London he's stretched the isle and held residencies as far as Stealth Nightclub in Nottingham. He's coming off three top 10 Beatport tech house releases in 2016 and will be a perfect fit for CRSSD culture.
Mija
If you haven't heard of Mija by now it's okay, just don't tell anybody. She's had an explosive 2016 and features releases on OWSLA, mixes on Triple J, and sets at some of the largest stages such as TomorrowWorld. Her exact sound is hard to pin down as she's made her own style with her "FK A Genre" moniker, but it can be said it will be hard and in your face.
Moon Boots
Moon Boots descends from Florida and has a surprisingly funky house swag about him. He's been picked up by the world's finest deep house labels such as Anjunadeep and Cr2. He's held the stage at various festivals and venues in 2016 including Electric Forest, Electric Zoo, and Output.
Point Point
These guys are putting their very own standout touch on future bass and tracks and will certainly be a name to watch in 2017. They've released a variety of both original content and remixes like the Big Wild "Invincible" remix. Perhaps their biggest hit to date is "All This," it may be familiar as it was a common feature on many sets and mixes of 2016.
For all things CRSSD, visit their official website here for more information.