Win Tickets For HYTE NYC Halloween on Sat. Oct. 29 & Loco Dice Merch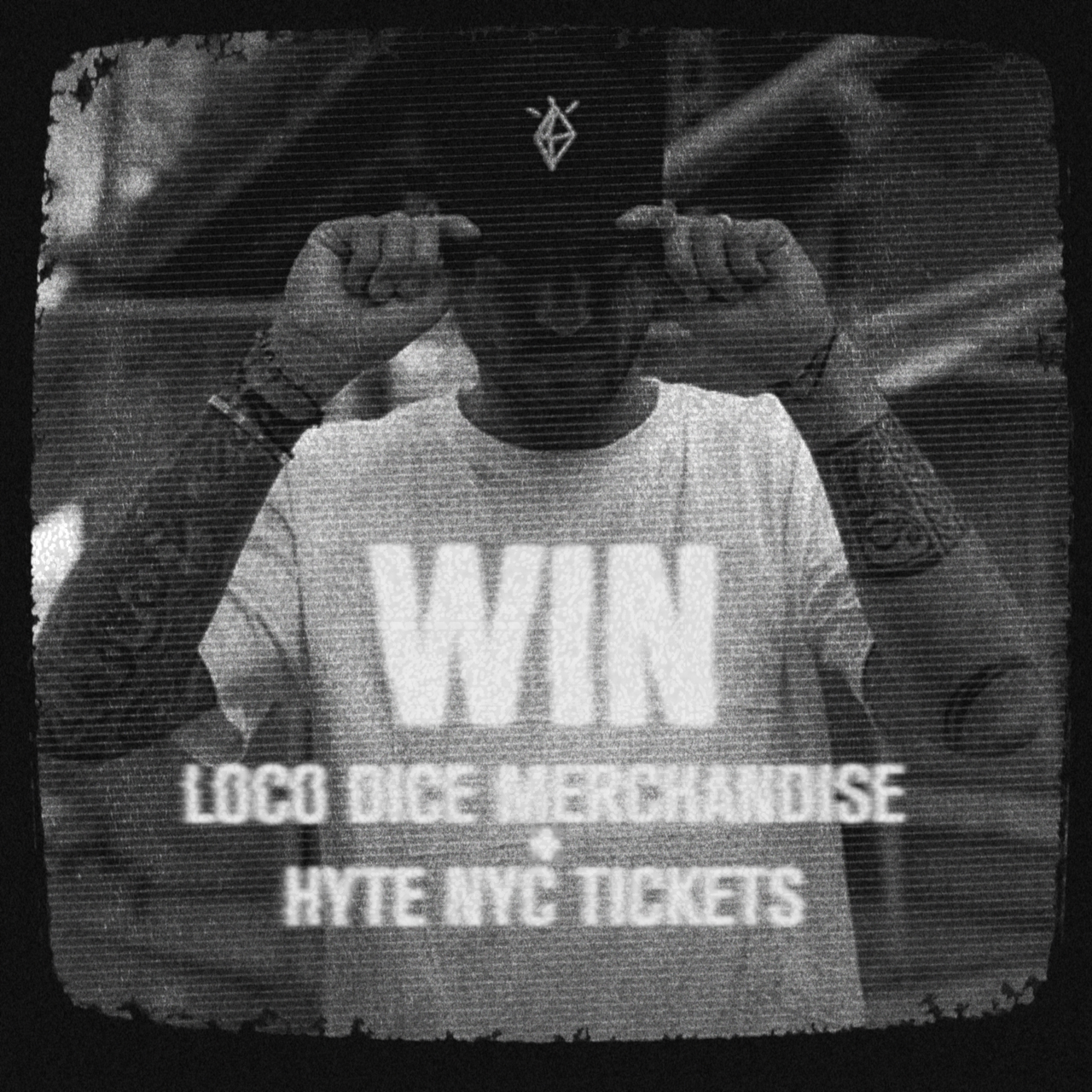 The Nocturnal Times is giving away a HYTE NYC Halloween package that includes: two (2) complimentary tickets for Sat., Oct 29 and a Loco Dice official merchandise package
Famed Ibiza brand, HYTE, is bringing a Halloween installment of its techno event series to a warehouse in Brooklyn, New York, on Fri., Oct. 28 and Sat., Oct. 29.
Saturday's headliner and the main attraction, Loco Dice, is a master of mixing creative techno melodies that the crowd gets lost in, with hip-hop and house as his roots—giving him a unique and distinct sound. Loco Dice is very talented and respected for his ability to tell a story within the multiple loops that techno constitutes of, with each and every one of his sets being expertly thought out. Loco Dice is a staple in Ibiza summers and HYTE parties all over the globe.
Have a look at some official Loco Dice merchandise at shop.locodice.com or the official Instagram, here.
The full Saturday lineup for HYTE NYC Halloween includes Loco Dice, Derrick Carter, Guti Live, and Culoe de Song. On Friday, catch Chris Liebing, Paco Osuna, Drumcell, and Ace Alavarez. Say yes to all this Halloween with HYTE's Creeping It Real
Enter to win two tickets for HYTE with Loco Dice official merch package from The Nocturnal Times:
All entries must be submitted by Thurs, Oct. 27th at 11 p.m. EST.
The grand prize winner will receive two (2) complimentary tickets for HYTE NYC on Saturday, October 29th as well as an official Loco Dice merchandise package (including: a hat, a t-shirt, and rolling papers!)
For more information or to purchase tickets, visit hyte.net/event/hyte-newyork/. Follow HYTE Festival on Facebook, Twitter, and Instagram.