WILL K & Jebu "Elephant Rage" [Fonk Recordings]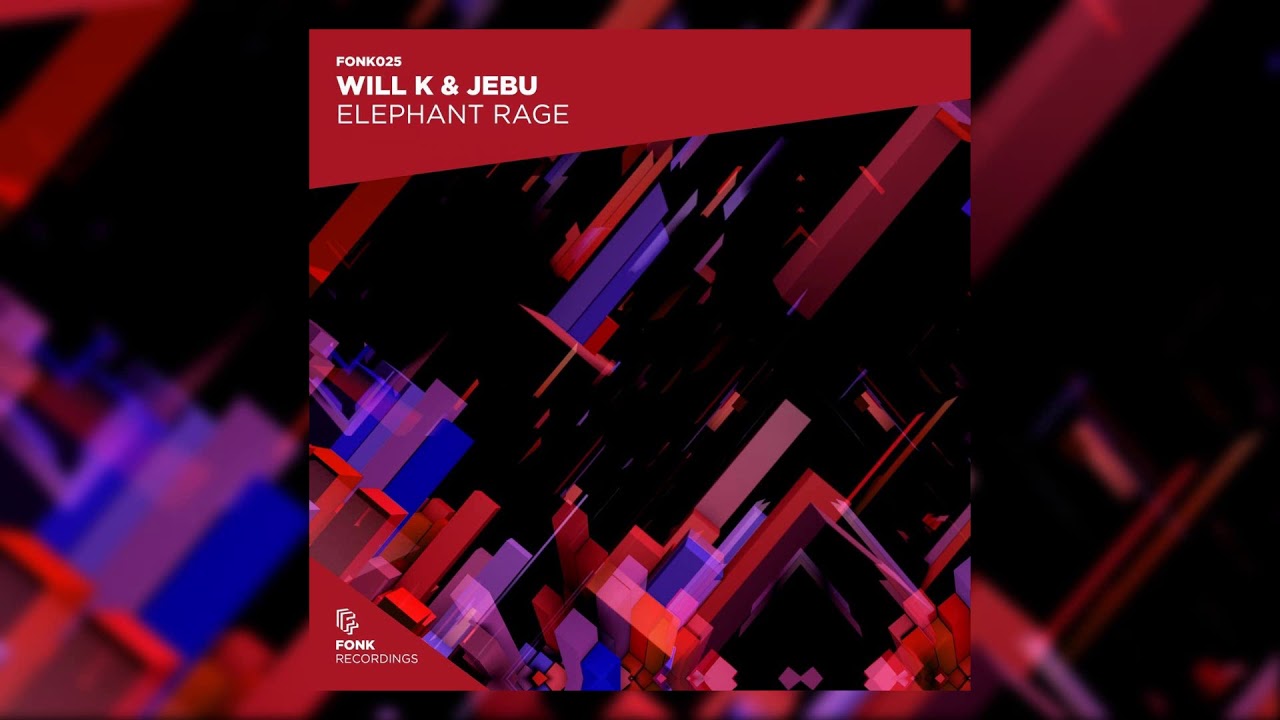 A few days ago, WILL K released a track alongside Jebu on Dannic's Fonk Recordings to be heard by all house music enthusiasts across the globe. As rising music producers in the electronic dance music industry, the decision to team up and produce this trendy and eye-catching sound was definitely worth it, as their fame has heightened since the track's official release. WILL K and Jebu's recent collaboration incorporates a sound the label has never heard before, and the track has been a tremendous hit since its official release last Monday.
"Elephant Rage" features an interfusion of the many house music sub-genres the label is known for, with sounds and a beat you won't want to quit dancing to. The track's introduction includes somewhat of a rap-style 'back once again'  stuttering vocal mixed with a groove that sets its tone quite nicely. Tribal house percussion sounds emerge as the song progresses and further compliments the initial provocative groove, as the track builds up to its first drop. When it hits, the melody's intensity cranks up, resulting in the involuntary notion to get up off your feet and jam to its fire beats.
WILL K & Jebu – "Elephant Rage":
Bound to hit the world's most popular dance floors, "Elephant Rage" sets the tone perfectly and is grounds for a guaranteed good time. The track has already gained support from some of the industry's biggest names, including Axwell, Ingrosso, Martin Garrix, Armin Van Buuren, and Sander Van Doorn. and there would be no surprise if some of these top-notch producers leaked official remixes to the hip new tune. The release of "Elephant Rage" has set the stage for both WILL K and Jebu to continue to fire into 2018 hotter than ever.