Tiesto Wins GRAMMY Award For Best Remixed Recording, Watch His Acceptance Speech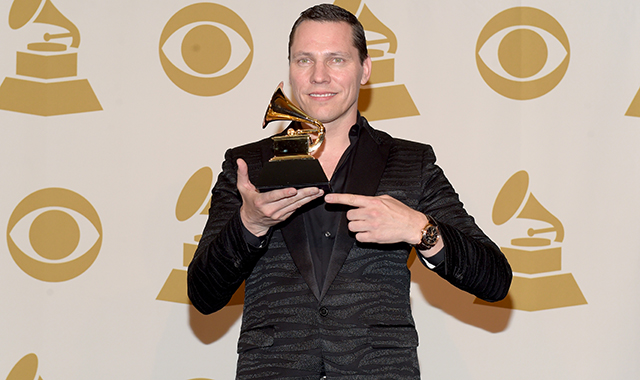 Dance music icon Tiesto scored his first-ever GRAMMY award for Best Remixed Recording (Non-Classical) for his popular take of John Legend's "All Of Me." The original song was one of the most familiar of 2014 and the remix by Tijs Verwest—best known as Tiesto—went on to dominate dance floors and airwaves throughout last year's course.
Receiving his award at the ceremony prior to the live broadcast on Sunday, February 8 in Los Angeles, Verwest was contending against the Ming Remix of "Falling Out," Audien's Remix of "Pompeii," Eddie Amador's Remix of "The Rising," Kaskade's Remix of "Smile," and Robin Schulz's Remix of "Waves."
During his acceptance speech, Tijs revealed that the remix, which finally earned him his first GRAMMY award, was originally created as a bootleg mix and made available as free download to his fans through his social media platforms.
While it may have been produced as something for Tiesto fans to enjoy, it turns out John Legend liked the remix so much that he and his team decided to release the Tiesto Birthday Treatment Mix officially.
Tiesto has been producing dance music and crafting popular remixes for nearly two decades. Congratulations to Tijs, who finally scored his first GRAMMY win in 2015, which was long overdue. Watch Tiesto's GRAMMY acceptance speech, here: