Tiësto Remixes ATB, Topic & A7S "Your Love (9PM)"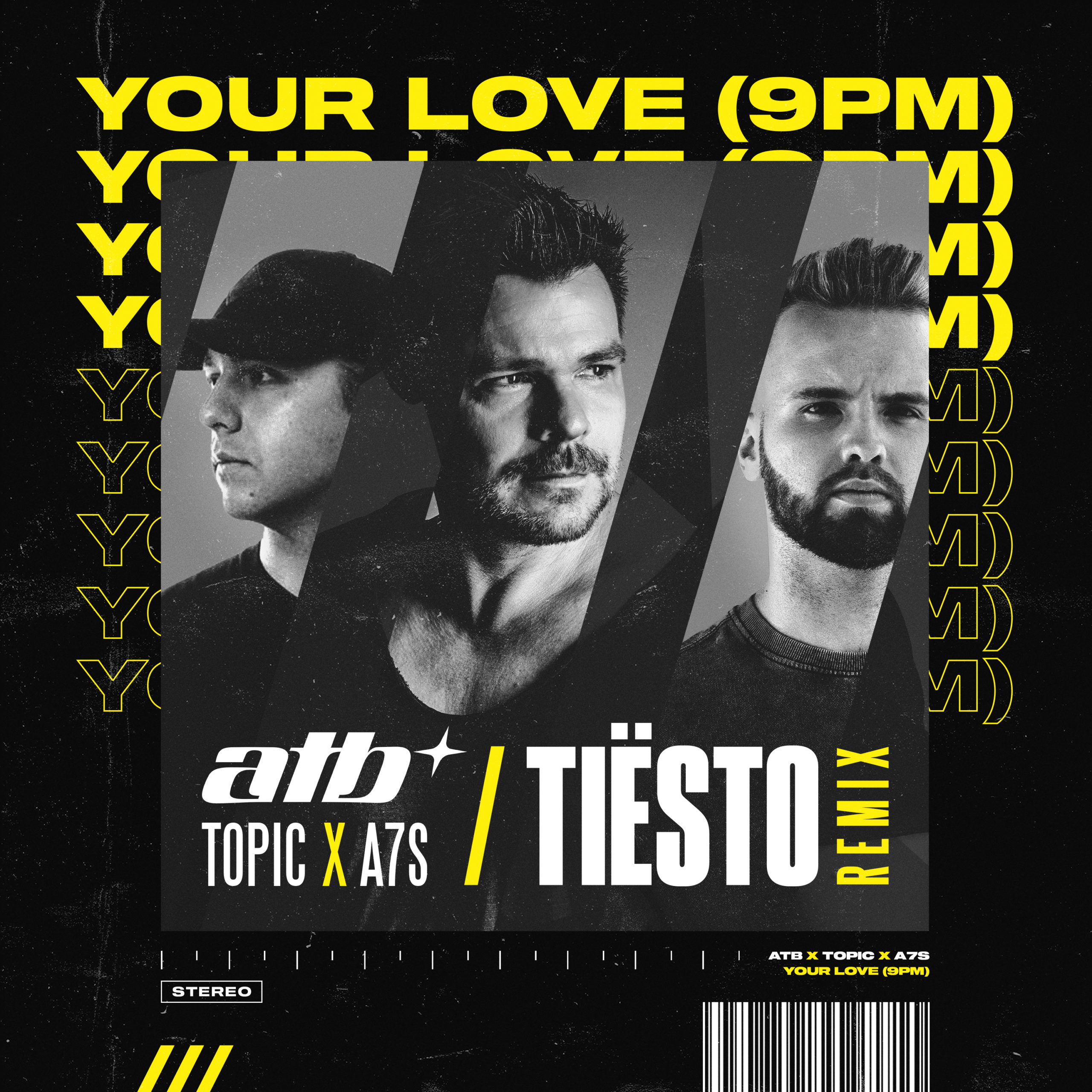 Adding his signature touch to one of the biggest songs of 2021, "Your Love (9PM)," Tiësto has put his spin on the iconic track. Brought to you by ATB, Topic, and A7S, the original has been making a splash since its release — and now dance music enthusiasts have a brand new Tiësto remix to add to their playlists. Released on Friday, March 26 through Astralwerks/Virgin Records, the new remix from Tiësto is already making waves. Unclear whether outdoor and in-person festivals will commence this summer and fall, one thing is certain: You'll be hearing "Your Love (9PM)" in more sets than you will not.
Topic and A7S joined forces for the colossal "Breaking Me," which has amassed nearly 700 million streams on Spotify alone, as well as the massive follow-up "Why Do You Lie To Me" feat. Lil Baby. Calling upon ATB for his iconic "9PM (Till I Come)" melody and sample, Topic and A7S drew inspiration and, of course, added their own sonic touch to transform the 2021 "Your Love (9PM)" into a finished product that will forever be engrained in our memories. Prior to being called upon for remixing duty of this monstrous tune, Tiësto revealed "The Business Pt. II" with Ty Dolla $ign, as well as a recently released remix from the incomparably-talented Clean Bandit. Be sure to tune into Tiësto's Club Life radio to hear "Your Love (9PM) [Tiësto Remix]" — or stream the new remix, below.