The Nocturnal Times Exclusive Interview: Tommy Scala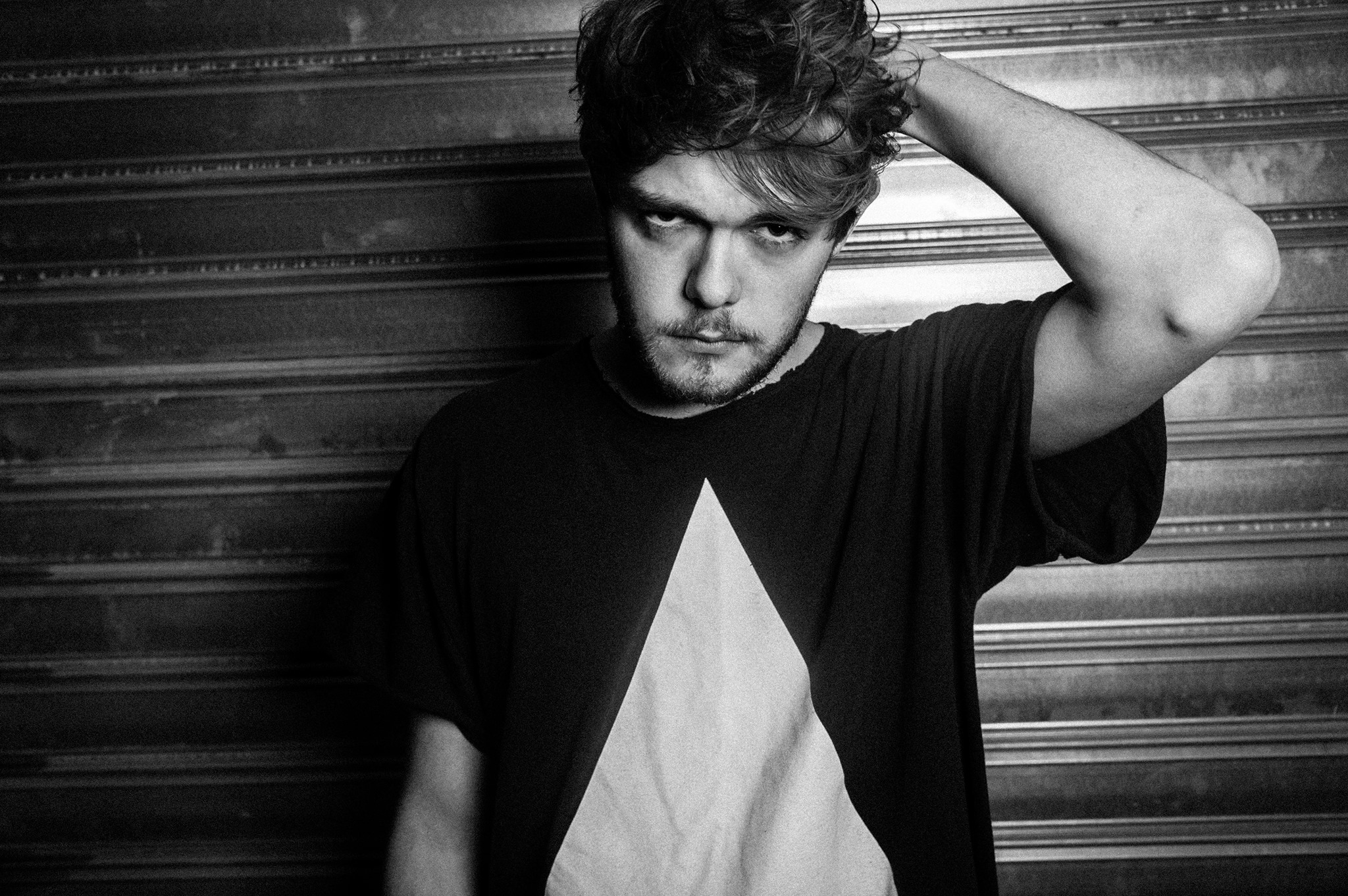 For most electronic music fans, hearing about a new European producer bring to mind thoughts of big room house and techno music. But a new generation of European producers are exploring the world of trap and bass music, creating some of the most innovative tracks today. One of those artists, hailing from Sanremo, Italy, is Tommy Scala.
Recently signed to Nameless Records, Tommy has been producing and DJing for around seven years and is finally emerging as a serious artist. A student of dBs Music in Berlin, Tommy holds himself and his music to a very high standard and therefore has released few songs. The tracks he has released, however, are becoming increasingly popular. His remix of Major Lazer's "Be Together" gained a lot of attention, including that of Nameless Records. Scala's latest production, "Blue Line," is a collaboration with fellow Sanremo resident, Inari. The track is featured on the 'Hype On This' compilation album and is available for stream/download here:
Listening through Tommy's music, it's evident that he does not want to be tied down to any one genre. His tracks range from trap and future bass to big room house and electro. Tommy clearly has all the tools to create high quality productions, and with an eclectic catalogue, it will be exciting to see what music he releases in the future. Check out the full interview here:
The Nocturnal Times: How and when did you first begin exploring electronic music?
Tommy Scala: It all started when I went to Arizona (Phoenix) for a month; I was living with these 4 guys who happened to be the owners of a huge villa with a swimming pool. On my flight from Italy I had been experimenting with my new "all in one" mixing console. As soon as I got to Arizona, they started throwing these pool parties every week and I would mess about with the music, playing the music that I really loved. The reactions from the people that used to come to our parties made me realize that this was something I had to start working on back at home as well.
I sent some mixes to my friends to get some feedback and soon the majority of my time was spent dedicated to music. After I had done a few local gigs I realized that this could be my lifetime job, but playing other people's music wasn't really fitting my expectations, so I started to produce my own music. I was lucky enough that at the same time I decided to start producing, I met this guy that, in my opinion, is still today one of the most talented upcoming producers in Italy. His name is Mariatti and for many years he helped me improve my production skills, until I got to the point where I could independently produce my own music at a consistently strong level.
I have now been producing for around 3 or 4 years and I am so glad that I never tried to release my first projects! I wanted to reach a level I liked before reaching out to the public. As the number of talented musicians is growing so fast, nowadays the listener takes 10 second to listen to your track before they skip on to the next one! With this saturation in the industry, the best option is to play only your best cards.
TNT: Did you know from the very beginning that you were interested in bass music? Did your upbringing influence your decision to pursue a career in music?
TS: Genuinely I wasn't interested in bass music at the beginning, I have considered myself passionate about electronic music for the last 6-7 years, but my taste has changed many times during this period. Bass music has arrived slowly into my life, mainly when all the mainstream EDM music was standardizing the creativity out there and I wanted to go for something different. I started to produce tracks on different BPMs from the slow 90s to the faster 150s/160s. When I decided to experiment in my sound I discovered so many new things that wouldn't fit into the "market" tastes that I really loved. This production change didn't influence what was my love for my old genres or styles, though. In fact, it helped open me to new sounds and genres I had never experienced before.
TNT: You studied at dBs Berlin, do you think studying and making music in such a creative environment shaped your style or was it more about honing your skills?
TS: My experience at the dBs in Berlin has been one of the most important steps towards my musical career. Those academies don't standardize or shape what your style is, they give you the tools, concepts, techniques, equipment and views of how everything exactly works. I think that every self learned producer should try to confront himself with professors that devolve their time to improve you as a student and producer. Going to one of these schools is not enough and it doesn't guarantee at all the fact that you'll be successful,  but it gives you the knowledge to exploit your opportunities. Once you have all of this, it's your job to go in your room, studio or wherever you feel more comfortable and work in parallel on your productions personalizing your music.
TNT: Describe a typical day in the studio for Tommy Scala. Do you have any specific routines or rituals?
TS: My approach to music production is pretty unusual; I prefer being in outdoor places when it comes to work on the "creative" side of the track like arrangement, melodic lines and all the fx parts. On the other side when I work on more technical aspects of my production, I need to be in my studio, especially when it comes to sound design and mixing. 
My days are mainly like this: I wake up in the morning, as soon as I walk out of bed I eat my breakfast and I start producing till noon. Obviously sometimes I need to take some time to free my mind so I try and spend some time with my friends and my girlfriend. Almost overnight I find myself awake until 4 in the morning sitting outside in our backyard producing, which is actually favorite moment of the day – when you know everything is quiet around you and your creativity is fully stimulated.
TNT: Who are some of your biggest musical influences? What artists do you enjoy listening to most outside of dance music?
TS: I have different references for the genres I like. I listen and learn from artists like Dr.Dre, Skrillex, and Flume, but I don't have one artist I listen to the most. I usually like to go on SoundCloud and find new artists and talents that produce music I've never heard before.
TNT: What are your thoughts on the Italian bass music scene? Is it as popular there as other countries such as the US or is it still quite underground?
TS: The Italian Bass scene, in my opinion, hasn't yet gotten to the mainstream level, and if I have to say the truth, I prefer it like that! I don't like when genres get standardized and banalized as has happened many times in history, so I'm still enjoying the pureness of our new scene. I think that for the Italian scene this is one of the most exciting eras, the number of new, young and upcoming talented producers is insanely growing day by day and the quantity of cool music is becoming huge. I think that our country will be considered as one the most interesting in the Bass Music scene in a couple of years and I hope it's the same for many other genres.
TNT: In your opinion, where in the world has the most intense/biggest dance music scene?
TS: There are so many different scenes in the world and each one of them has something that deserves interest and passion. I've always been an EDM advocate which was hard to come across whilst I was studying in Berlin – Berlin doesn't leave a lot of space for this type of electronic music! Instead of refusing all this underground scene, when I was there I went out to discover and understand what is so fascinating about it and especially why the "techno" movement is having such a following in Berlin. From my experience, I don't think there's one scene which is leading at a global level.
TNT: Your recent remix of Major Lazer is gaining some serious momentum! Do you have any new remixes on the way that we can look out for?
TS: Sooner than you think! I am going to be releasing a new remix again under Universal Music Italy for a track called "Detox", produced by the talented TY1 with vocal features from Sirah and Eamon; creating this remix has been fantastic, it doesn't happen every day to receive this type of vocals to work on. I'm really in love with the final result and I can't wait to show it to you, but I guess we'll need to wait a little bit more!
TNT: There are a lot of Italian artists featured on the 'Hype On This Album' – any possible future collaborations there?
TS: Absolutely yes, one the fundamental reasons why I chose to be a part of this beautiful project was the presence of so many super talented producers whom I respect a lot. I can't remember the last time I saw a compilation with so many different tracks that have such high quality and potential. I also had the opportunity to meet a lot of them and get to know them way better, and we are already planning some collaborations for future releases.
TNT: Your newest track with Inari, "Blue Line," is out with Nameless Records on the 'Hype On This' compilation album. Tell us about working with Inari and how "Blue Line" came into fruition?
TS: Devis AKA Inari, is a really good friend of mine. Both of us live in the same city, Sanremo, which is not a big city (60k population) and finding producers is not the easiest thing ever. Luckily, although there are only a small number of young producers of electronic music, Devis happens to be one of the most talented guys I know, so the collaboration was really spontaneous. His level of creativity is really high and I love the way he conceives music; working with him was really funny and inspiring, the best part about all of this was that we achieved both of our dreams together signing this track to Nameless Records.
TNT: How did your signing with Nameless come about?
TS: I started approaching the Nameless group around 6 months before I signed this track. Everything started thanks to the Major Lazer remix I made with my friends Reebs, which introduced me to all the professionals who work behind this project. I've met people like Stefano Usai and Michael Bassal that believed in my project since day one, and are helping me give a professional twist to my musical career by teaching me how to think big. With these elements on my side, I took a few months to lock myself in the studio and work on different productions. Blue Line was one of them and it created a lot of interest from Universal Music from the first time they heard it!
TNT: What do you have in store for your fans over the next year? Where do you hope to be in five years?  
TS: My main goal is to wake up in five years (or before if possible) to realize that creating music and working in the studio is my day by day job and not only a passion anymore. We have a lot of new tunes ready to roll and I can't wait to show you everything. I don't want to be the one predicting my future; I'll just say I'm really positive. Thank you for giving me this opportunity to chat with you it was a great pleasure!
Be sure to check out Tommy Scala's Facebook, Twitter, and Soundcloud.