The Nocturnal Times Exclusive Interview: Markus Schulz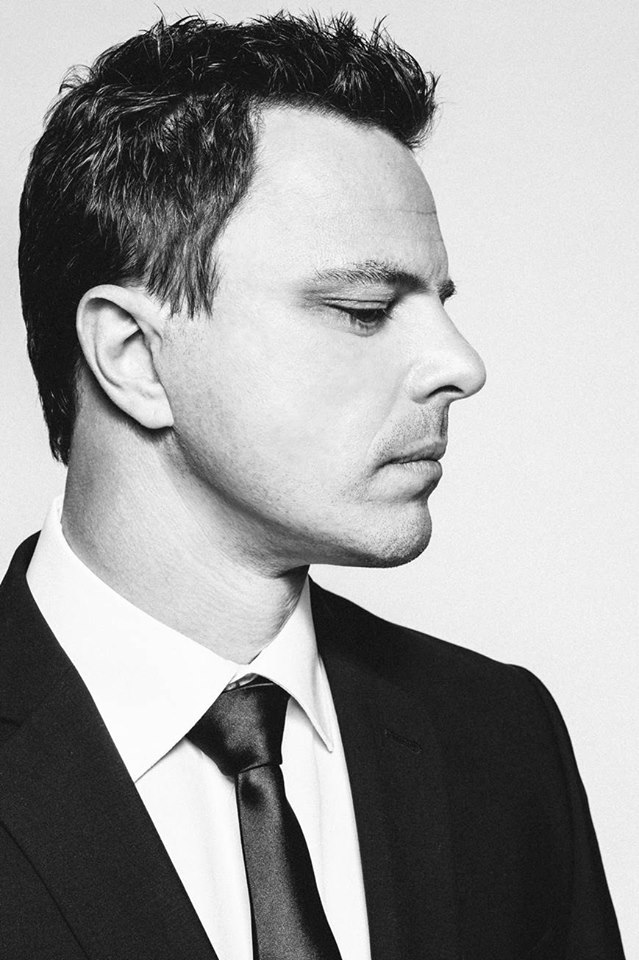 Markus Schulz sat down with The Nocturnal Times during the Electric Daisy Carnival (EDC) Orlando
Florida native Markus Schulz performed at the 6th annual installment of EDC Orlando, at Tinker Field this November 4-5. With a full schedule of interviews, conferences, and an epic closing set, he took a quick break to sit down with The Nocturnal Times to catch us up on what he has been doing and what we can expect from him in the near future.
Earlier this year, Schulz released his sixth studio album, Watch the World. Following its success, he embarked on his current "Watch the World" tour. The tour ends in late December and will continue to make stops across the US, India, Russia, Canada, and Mexico. Watch the World exploded as tracks like "Let It Rain" featuring Helen, and "Love Me Like You Never Did" featuring Ethan Thompson stole fans' hearts. Singles, "Destiny" featuring Delacey and "Facedown" featuring Soundland found their way onto the album, both boasting lyrics co-written by Schulz himself.
The Nocturnal Times sat down with Markus Schulz just an hour before his set on Friday at Smirnoff House, leading up to his closing Dreamstate set at neonGARDEN. Both sets were packed with trance fans eager to vibe on Schulz's frequency. Touching hearts with tracks like, "Destiny," and "Till the Sky Falls Down," Schulz brought quite the mesmerizing experience.
THE NOCTURNAL TIMES: What vibes are you feeling from the atmosphere here today at EDC Orlando?
MARKUS SCHULZ: Yeah it definitely feels really ravey. I also know that the trance fans have their own vibe, (I should say we have our own vibe). When I'm walking through and you hear all the EDM stuff coming from all the different stages and whatnot, you just kind of roll your eyes, but I know that when we get over to the trance stage it's going to be special. The trance family, we all just kind of hang together you know. It's a beautiful group of fans, so I'm expecting that tonight.
THE NOCTURNAL TIMES: Is this festival any different for you since it takes place in your home state of Florida?
SCHULZ: Well definitely. It's a bit crazy because so many of my friends come up from Miami to where it almost feels like I'm in Miami. We are usually having to negotiate with Insomniac to expand our guest list because, I think last time I played in Miami we had a guest list of over 100 people, so we obviously try to keep it a little bit different here but that's just how it is. Playing, all my friends and family and everything, so it get's a little bit crazy because we are so close to Miami, but during the actual shows it's amazing cause I see a lot of regular faces.
THE NOCTURNAL TIMES:  You've played countless festivals in the US and across the world. Here in the States, EDC, Ultra, Electric Zoo, and many more. Do you have a favorite American festival?
SCHULZ: Well, each one has its own kind of unique vibe. Like Ultra, obviously because it's Miami Music Week, and the stage there is always very good on Sunday when we do the trance stage. Obviously EDC Las Vegas is amazing cause that stage, especially this year, the stage that we were on, it was just spectacular. So all of those, but I do have to say that the Dreamstate events right now are the ones that I'm really feeling here in the United States because it brings together a group of like-minded people. The big festivals are a mixture of people, all kinds of different people, which is great, but at the same time there's nothing like playing for a fan base of people that are on the same frequency as you are.
THE NOCTURNAL TIMES:  In what ways would you say Insomniac's EDC experience differs from or stands out from other music festivals?
SCHULZ: I think it differs because Insomniac, I always say, is one of those groups where they under promise and over deliver. They kind of keep it quiet, just what the stage is going to look like, and then when you get there you're just like, "Oh my God, this is amazing." But they kind of keep it low key and then you're just blown away. I love that about playing at the Insomniac events. You get to a point now where you're expecting spectacular stuff and they always blow your mind. They never tell you, "Oh, this stage is going to be amazing" – they never tell you anything like that. You're just blown away when you get there, so that's really what stands out to me about the Insomniac events.
THE NOCTURNAL TIMES:  How have your festival sets changed over the course of your career?
SCHULZ: I don't think they've changed. Obviously music changes but my philosophy is always the same. I always treat the festival sets as a storefront as to who I am as an artist. When you go to the mall, you see the mannequins in the window and you know what kind of clothes are going to be in there. You go into that store based on what you see in the storefront. I know it sounds crazy, but that's how I view my festival sets. It's like a snapshot of who I am as an artist. Anybody that follows me knows that the big long open to close sets are really what I love. So for me, this is just like a snapshot of those kind of sets.
THE NOCTURNAL TIMES:  What are some things you enjoy most about touring? Things you enjoy least about touring?
SCHULZ: I enjoy seeing all of the different places you get to go to. I never imagined when I was starting this whole thing, all the places I would get to go see. I always keep that in mind. I never take it for granted. My parents can't even believe all the different places I have been to. At home I've got a stack of expired passports, and they're all filled – like ten of them. Obviously the travel part is not for everybody. I mean you see it – there are a lot of artists who can't hang. They're here for two, three years and they tap out because it's heavy- it's a heavy lifestyle but I love it. It's definitely what I have been put on this earth to do.
THE NOCTURNAL TIMES:  Are there still any cities or countries you've yet to play that you still hope to one day?
SCHULZ: I want to go to Iceland sometime – I haven't been there. I've pretty much been everywhere- hit them all. I'd like to spend some more time in South Africa as well. I've been to South Africa a few times. Johannesburg, been there several times, and there's a really cool scene down there but I also feel like it would be cool to help grow the scene in South Africa because it is just growing.
THE NOCTURNAL TIMES:  Going beyond the madness of touring and what people know about you from performing, what's something about yourself that your fans might be surprised to learn about you?
SCHULZ: There's not much they don't know, especially with social media, but one thing I've got to say is I'm very loyal to my fans. I always believe that I want to play music for people that are on the same frequency as me. I always stay loyal to my fans and I never try to chase what somebody else is doing, or what's popular at the moment. I think that my fans feel that and that's what is so special about doing these kinds of shows. As I said earlier, when you have a group of people that are all on the same frequency, all on the same vibe, it just really makes for special memories.
THE NOCTURNAL TIMES:  You produced Thoughts Become Things and Thoughts Become Things II under your alias Dakota…can we expect anything new from Dakota in 2017?
SCHULZ: That's what I'm working on now. It's something, not just the music part of it, but there's a whole message, a whole experience that I'm working on. I know that Thoughts Become Things and Thoughts Become Things II is kind of a spiritual message as well. It actually comes from the book, The Secret, the mantra. But this Dakota one I am taking it another step further and I'm really excited. It's a big undertaking – what it is that I'm envisioning and planning, so stay tuned in 2017 because we're trying to get it done for the summer and hopefully we'll have some announcements soon about it.
THE NOCTURNAL TIMES:  What advice would you give to someone who is just starting out as a DJ or producer at this stage of the game?
SCHULZ: Make music that kind of represents who you are, because you'll attract fans that you can totally vibe with. If you go chasing something that's not really who you are, you're going to attract fans that maybe you don't really have a connection with, and it's not really that rewarding. When you look out and you feel like you can't connect with the audience, it's kind of an empty feeling. I would say anybody out there that's starting off, definitely do the music that represents who you are, that's in your soul. When you look out into the crowd and you see people that you click with, it's a really cool feeling.
THE NOCTURNAL TIMES:  What do you have planned for the rest of the year and early next year?
SCHULZ: I'm doing my open to close set at Avalon on New Years Eve. That's the next big show that I have circled on my calendar and I'm really excited about it. Last time I played open to close in Los Angeles I think it was a 12-hour set, so it's going to be another epic wild one.
THE NOCTURNAL TIMES:  Where do you see yourself five years from now?
SCHULZ: Right here! EDC Orlando, five years from today I'll be here again.
For more information on Markus Schulz, visit markusschulz.com. You can also find him on Facebook, Twitter, and Instagram.