The Nocturnal Times Exclusive Interview: Sarah Charness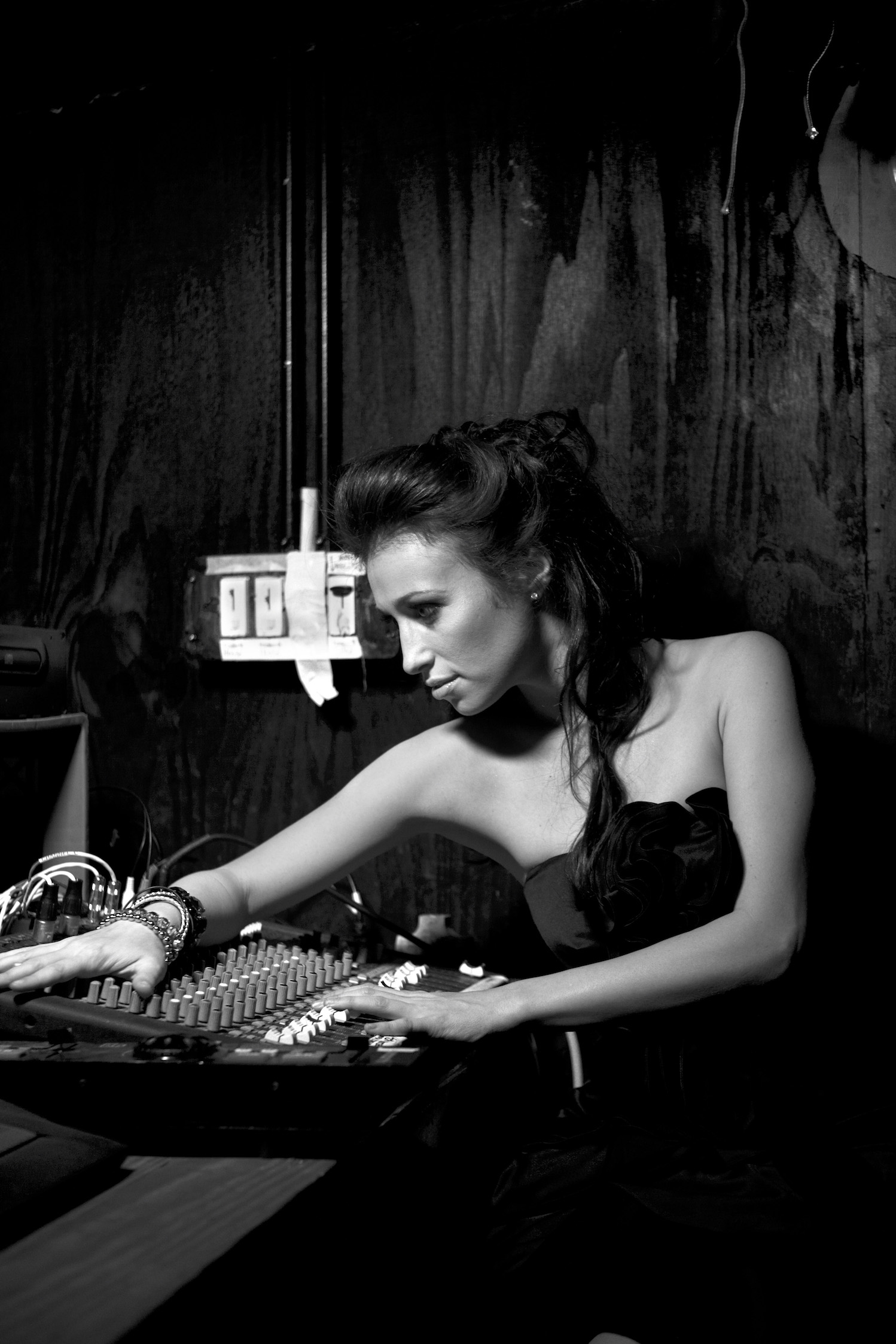 Electric violinist Sarah Charness is changing the way dance music is perceived with her unique and beautifully refreshing contributions. Setting herself apart from the rest, Sarah offers a breathtaking violin component to electronic dance music (EDM), which instantaneously captivates listeners. With its uplifting and euphoric undertones, Sarah's great taste in music shines through her work. As a fan of all different musical genres, including classical and jazz, she is an unstoppable force who brings a classically symphonic element to dance music.
Following the highly successful release of Disco Killerz & Sarah Charness feat. Jem Cooke "Grip," Sarah proves that dance music fans can be capable of appreciating more than just "the drop." Listen to "Grip" on SoundCloud.
FREE DOWNLOAD: Disco Killerz & Sarah Charness feat. Jem Cooke – Grip
The next year promises to be a big one for Sarah Charness, who will release two new vocal tracks alongside Disco Killerz. "Beautiful Life," which features vocals from Delaney Jane (Oliver Heldens & Shaun Frank "Shades Of Grey," Dzeko & Torres "L'Amour Toujours") is a melodic track with catchy lyrics and an upbeat atmosphere. Secondly, "Running For Our Lives," which features vocals from Kat Nestel (Vicetone "No Way Out"), is another surefire hit, which possesses potential for both the dance floor and airwaves.
Introducing the live instrument element back into electronic music, Sarah's electric violin serves as a breath of fresh air in a heavily saturated scene where things often sound the same. Lacking originality is not a concern for Sarah, who is eager to share her music with the rest of the world.
A fascinating artist, Sarah's passion for music was apparent from the start of our conversation at New York's famed Plaza Hotel this past Thursday (Dec. 10, 2015). The Nocturnal Times sat down with Sarah Charness for an exclusive interview, where we discussed her past releases, how she began her exploration of music, what sets her apart from the rest, and listened to two unreleased tracks.
The Nocturnal Times: When did you first begin exploring music? How did the exploration begin for you?
Sarah Charness: I was actually four years old when I started playing the violin; I was super young. It was a very slow evolution, but I started playing the electric violin when I was sixteen and then started getting into the dance music genre as a whole. From that point on there has been progression to get me to where I am today.
TNT: How did you first discover the electric violin and what made you want to pursue such a unique form of music?
SC: Very good question! I was sixteen and I was at a summer intensive music program and there was this guy who was sort of a "metal head" named Mark Wood, a really fantastic guy, came to a workshop at the camp for electric alternative string playing and brought about 56 of his violins. He brought about 10 instruments he had made personally and I later purchased an instrument from him, which is the instrument I have with me today.
TNT: Would you say where you grew up had an influence on your choice musical instrument?
SC: I was born and raised in Boston, but I live in New York and have now for 10 years. I definitely would say my parents had an influence on my music, more so than where I grew up. I would say that being the daughter of two musicians probably influenced the fact that I play music today. The funny thing about violin, unlike guitar or singing, is that you have to start at a very young age in order to pick it up and have it become like a second language. Because of that, I think that my parents had a huge influence in me starting at a young age.
TNT: For those who may not already be familiar with your work… What would you say sets Sarah Charness apart from the rest?
SC: Well, obviously, the fact that I'm an electric violinist, which is sort of odd and sort of strange to begin with. I still encounter people who are like, "Oh, I didn't know that that existed" or "That is really weird, I'm seeing that for the first time," but I think putting the violin in electronic dance music (EDM) isn't something that's done all that much. I'm really, really enjoying hearing that merge of my classical background into what I really enjoy playing today as an adult. I still love classical music, I still practice playing it, I'm very involved in classical, but taking that background and applying it to today has been a real treat!
TNT: The Nocturnal Times recently debuted "GRIP" which you released with Disco Killerz & ft Jem Cooke. How did this collab come together? Are you surprised with how successful the track has already become?
SC: Yes! We actually came together through a friend of a friend. This mutual friend knew I was looking to do some new music and wanted to work with some new people, which is when he mentioned the Disco Killerz. Our first track together was actually not "Grip," it was "We Came To Party," which ended up doing enormously well and it ended up doing really well on Beatport. From there, we wanted to sort of leave the straight instrumental EDM-hard genre and do something a little more commercial and pop. We decided to do a trilogy, and "Grip" is one of the three songs in that trilogy. We decided we were going to move away from the instrumental and see what happens when we bring in a singer.
TNT: What can you share with readers of The Nocturnal Times regarding your upcoming releases that we had the privilege of hearing tonight?
SC: The first is "Running For Our Lives," which features Kat Nestel, who you probably know from her work with Vicetone. The other track is "Beautiful Life" with Delaney Jane, who has recently done work with Shaun Frank. They're both really different styles and each capture their vocals really well so, I was really happy with how they turned out.
TNT: Given the opportunity to collaborate with three musicians or producers who would you choose and why?
SC: Producers that I really want to work with, actually two of them are Armada family. Armin van Buuren, obviously, is a real talent. Another one is Andrew Rayel, especially because of his classical background and the fact that he's a trained pianist. Another would be DVBBS because of the symphonic element that I think is super cool.
TNT: Which of your creations do you feel most emotionally attached to and why?
SC: Probably the first song that I ever tried to do. It's nothing like anything that I'm doing today. It's really not a commercial song, but different because it's more of a movie soundtrack. It was the theme of Swan Lake, which was produced with a Middle Eastern-sounding drum. It's special because it was the first thing I ever did. I think every musician looks back and thinks their first was very special even if it's not like anything you're doing today—which it's not—it's still very special to me.
TNT: What types of shows or concerts do you enjoy attending?
SC: I love listening to jazz music. I really enjoy seeing jazz bands and going to jazz shows. I love going to classical concerts too because it's definitely a piece of my childhood and a testament to how I was raised. So, I really do enjoy listening to these types of music and consider them to be the more complex music forms out there.
TNT: What are your plans for the near future? What can fans expect from Sarah Charness over the next year?
SC: We're thinking about the two new tracks—which will see their release next year—and finding the right fit for them. I'm really excited about releasing them!
TNT: Where do you see yourself five years from now?
SC: I would love to see some of my tracks do extremely well, what musician doesn't want their music to perform well? I'd love to do some more arena tours because I think that would be a really cool thing. What musician doesn't want to do that? It would also be great to see the violin find a home in this genre, which is recognizable. Even if it's not me who does it, but somebody else does it, it would be a really nice thing to see.
For more information on Sarah Charness, visit sarahcharness.com.