The Nocturnal Times Exclusive Interview: Giuseppe Ottaviani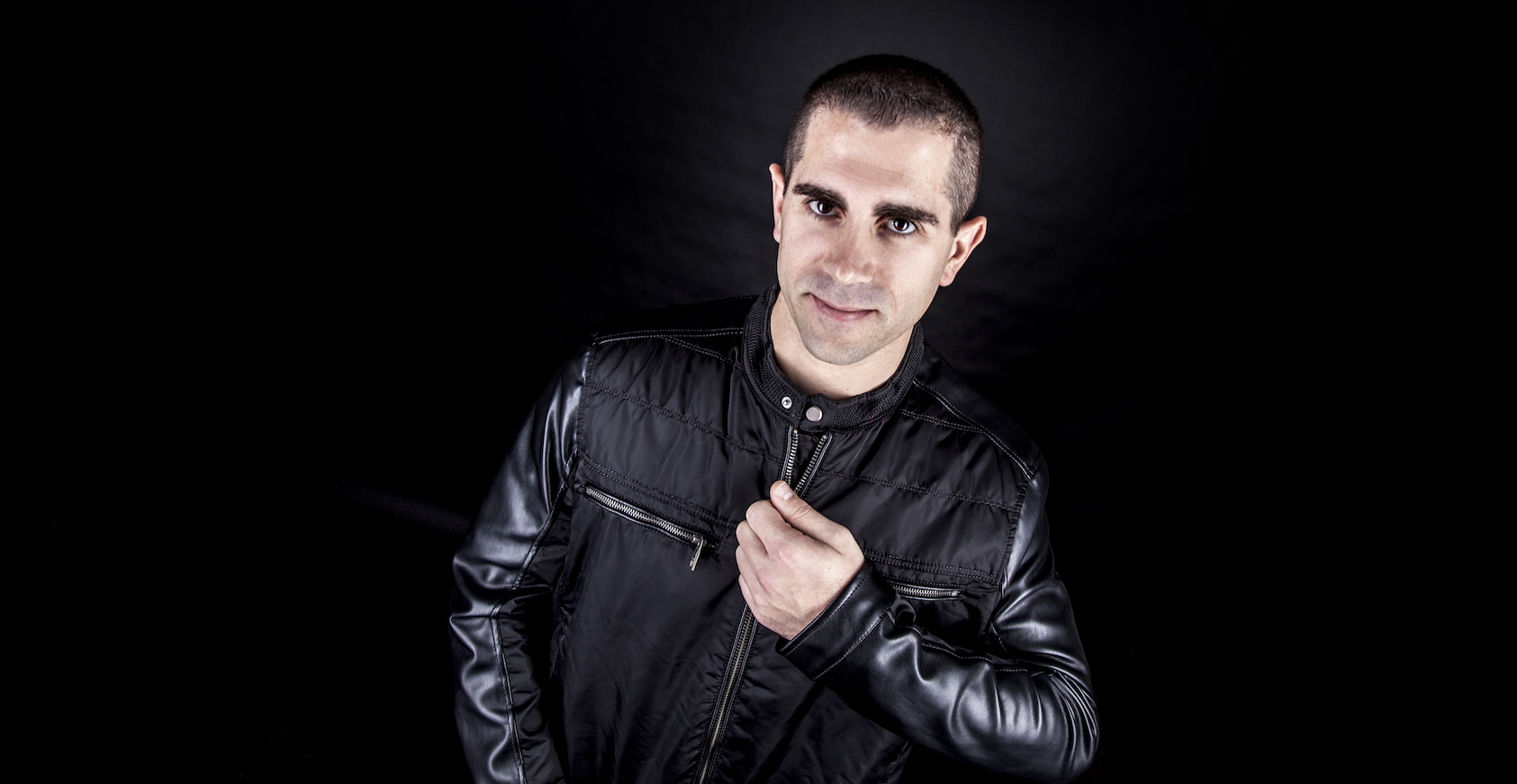 Following the debut of his Live 2.0, The Nocturnal Times sat down with Giuseppe Ottaviani for an exclusive interview
Globally acclaimed DJ/producer extraordinaire, Giuseppe Ottaviani, is so much more than that. A musician, a performer, and an entertainer, Ottaviani takes pride in his performance art, which becomes evermore clear with the debut of his Live 2.0 show.
In 2015 alone, Ottaviani added to his extensive discography with solo production releases: "Lean on Me," "No One Like You," and "Encore (The Anthem)."
With the launch of his Live 2.0 show, which made its debut at Electric Daisy Carnival (EDC) Mexico, Giuseppe has the opportunity to showcase his true artistic capabilities and touch on many aspects of live performing. Able to showcase his own creations, Giuseppe's Live 2.0 performance concept is an innovative approach to an electronic music live show that must truly be experienced by each and every enthusiast.
The Nocturnal Times: How and when did you first begin your exploration of dance music?
GIUSEPPE OTTAVIANI: Well, I started DJing when I was 14-years old and honestly I wasn't really into dance music before that age. Then I started to play local parties and some club later on but definitely a different kind of music than what I play now. So I built my passion for dance music moving around completely different genres 'til one day I've heard William Orbit's "Adagio For Strings," I mean the original one, not the Tiesto remix. I fell in love with it. People called it trance music and so I went into trance and never left.
Which instruments do you play and which will you be incorporating into you new live show?
GIUSEPPE OTTAVIANI: I play the piano but it's kind of hard to bring a baby-grand in a DJ booth so I resized it to a 25-key synthesizer from Roland. Until now, I used a 61-key plus a 25-key keyboards onstage for my shows but the new Live 2.0 comes with a different approach, concept, and so a different setup.
What can you share with us about your musical background?
GIUSEPPE OTTAVIANI: Ha! My musical background is a bit of a mess. I grew up listening to classical music and some Italian pop bands (since it's what my parents used to play at home) and then I started to get into Queen and U2 and then I moved to some German techno music later on while being a 14-year-old DJ playing some '90's dance hits. Yes, including those tracks I will never admit I played, I mean not fun. But the good thing is that thanks to my parents I studied piano for about nine years, starting around the age of five, and I had some proper classical music education. This is why when I heard "Adagio For Strings" as I said above, I fell in love with it and moved definitely into trance music. That track was the perfect match between classical music, with all its beautiful melodies that I loved so much, and the more energetic techno beats. This is how I still see trance music in my eyes.
You have a customized equipment setup for your live showcases. What pieces does your setup include and how are they vital to your live performances?
GIUSEPPE OTTAVIANI: Yes it's a custom-made setup to match my needs. In fact I needed something smaller than before, something more compact that could possibly fit into a, still quite large, DJ booth. Indeed all I need is packed into a classic aluminium suitcase plus two laptops standing on the left and right sides of the case. It's easier to setup and once I'm done I can simply close my suitcase and take a flight to the next show. And as a side note I built it by myself. I think every single piece of hardware in there is vital for my performance. The Akai APC40 MK2 is the one I use to control Ableton Live. It controls all the different VST instruments and the MIDI going to my Roland System1 synthesizer. I use it to record in real time what I play from the keyboard and to launch all the recorded clips to build a track live. Then my Roland MX1 mixer allows me to cue and to mix all the channels coming in from my two laptops and from the System 1 in a very smart way. In fact the MX1 is not simply a mixer but it's more like an instrument you play with, thanks to all its effects and synch capabilities. Last but not least I have another two MIDI controllers: Samson MD13 is a small launch pad where each pad triggers a different effect to help me during the transitions; the Samson MF8 acts like a classic DJ mixer EQ, gain and filters.
You've always considered yourself to be a musician and performer, not a DJ. In what ways does your live performance concept allow you to differentiate yourself from other electronic acts?
GIUSEPPE OTTAVIANI: Well, in my vision, a DJ is supposed to select and play music from everyone by using vinyls, CDs or USB sticks now. A musician is supposed to create his own music and perform it on stage using a real instrument like a guitar, a violin or a keyboard in my case. I make music in studio and play it live with my setup to offer that "live music" feeling you can experience when you hear a live band playing with all the imprecisions and mistakes that occur during a live performance. But above all, improvisation is what makes a live performance different from a DJ set. A DJ plays a pre-recorded track, you can apply effects, loop parts, mix two songs together but you cannot modify the melody / riff of that track, or change the structure of it for example. In my case, playing that melody from my keyboard allows me to improvise whenever I feel like and eventually change that melody with a completely different one, or performing a track in a different way from the original version. I've been doing this way for the past 13 years, now the new Live 2.0 takes it to the next level, moving from 'performing' live music on stage to 'creating' live music on stage.
How will your Live 2.0 concept differ from your previous Live 1.0 performance concept?
GIUSEPPE OTTAVIANI: As I said before what I did so far with my Live 1.0 basically was making music in studio and perform my music on stage with keyboards, laptops and MIDI controllers. My performance was based on stems, so I was running a big chunk of my production as background while I was playing the main melodies with my keyboard while controlling a set of drums, filters and effects. The final result was close enough to the original song but with that live touch that made the song different in every show. Now the new Live 2.0 has a different approach and has got two different sections. One section is what I call the "DJ section" where I put all my productions, remixes, mashups and even music from my label GoOnAir. The other section is the "live section" and this is where I have the software and the sounds that will allow me to quickly create a raw production on-the-fly. To be specific, I have a total of eight channels: 1) Kick drum, 2) Percussion loops, 3) Cymbal, 4) Bassline, 5) Mid-range bassline, 6) Leads, 7) Pad and strings, 8) Piano. This is based on loops, which means I will play and record each sound and then loop it. Once all the sounds and melodies have been created and are in place, I will perform the track straight away during my show. I will live for the moment, recording and play whatever it comes to my mind. I get most of my inspiration while playing in front of the crowd and I usually write music when I'm back to the hotel or on the way back home. Now the idea behind the Live 2.0 is not to wait till i go back but just write the music while on stage and perform it right away. So I think that combining all those live elements with my productions and performing new "freshly-made" tracks every time, will give some special touch to the show, something that people can only experience when attending my shows and in every gig I'll be able to deliver something completely new and unique. As a side note my new setup is nicely packed into a suitcase which will allow me to pack my stuff in five minutes and fly to the next show. Check this out:
Above all it should be fun!
What are some things about Live 2.0 that you're most looking forward to sharing with fans?
GIUSEPPE OTTAVIANI: Obviously the new tracks and ideas that I will create right in front of them. There's nothing more inspiring than this for me. When I make music in studio I tend to visualize that big crowd in front of me. Then I thought what about having that big crowd in front of me for real? So this is where the Live 2.0 came about.
Live 2.0 made its debut at Electric Daisy Carnival (EDC), Mexico on February 28, 2016. Which additional locations are you anticipating bringing your Live series to this year?
GIUSEPPE OTTAVIANI: Live 2.0 it's going to debut in Australia in March and have its UK debut later on April. Then the USA debut in May, Canada in June and more countries to be announced. Better if you keep an eye on www.giuseppeottaviani.com
Do you plan to unveil any new solo productions, collaborations, or remixes during your Live 2.0 shows? If so, can you reveal any details to readers of The Nocturnal Times?
GIUSEPPE OTTAVIANI: Yes definitely. I have quite a big surprise to be tested at EDC Mexico, watch out for something called "Slow eMotion". Apart from that, I will premiere my new upcoming single called "MUSICA" which was originally made during a "secret test" of my new setup back in November last year at the first Dreamstate, and now it became a full production and will see the light on March 14th on Black Hole Recordings. But the Live 2.0 it's not just about playing my new productions and remixes but it's all about playing something never-heard-before because it will be created right there on stage. Just like what happened for "MUSICA" people will potentially hear my next single while it's being created. How cool and exciting is that?
Which of the releases in your discography do you find still receive the best response from the crowd when played live?
GIUSEPPE OTTAVIANI: It really depends by the countries as different songs became bigger in certain countries more than others. For example a big one in UK would be something like "Through Your Eyes" or "Angel" while in Australia and the U.S. "Lost For Words: is still the winner, not to mention my remix of Paul van Dyk's "I Don't Deserve You." Then of course the more recent productions are well received pretty much everywhere I play but my discography counts over 100 originals and 75 remixes so it's quite hard to pick just a couple.
Do you have an emotional attachment to any of your creations?
GIUSEPPE OTTAVIANI: Naturally, each track is a piece of my life and represents a specific moment and place and this is probably why I love making albums as they are like telling the story of my life through the time the album is being created.
Which artists do you enjoying listening to outside of dance music? What are some of your favorite albums or EPs of the moment?
GIUSEPPE OTTAVIANI: I'm a huge fan of U2 and addicted to the latest Röyksopp album The Inevitable End. Though I'm not really up-to-date with the latest releases outside dance music. Usually when I buy an EP or album I listen to it for months or even years. The music I like stays a long time in my iPod. I'm not like those who listen to an album for one or two weeks and then move to something else.
What are some things you enjoy most about live performance shows over a traditional DJ set?
GIUSEPPE OTTAVIANI: I love the way I can interact with the crowd through the music I play and the way the crowd influences the way I'm playing. Playing live really allows me to establish a two-way-bond where each part interact and reacts depending on the other.
Looking back on your career as a traveling musician, can you recall your wildest or craziest tour experience or encounter while on the road?
GIUSEPPE OTTAVIANI: Unfortunately I don't have any fancy stories or crazy experiences to tell. I know I'm a boring one when it comes to this, but seriously nothing really crazy happened in my past 14 years of traveling that I could even remember, sorry.
What are some of your short term and long-term goals? Where do you see yourself five years from now?
GIUSEPPE OTTAVIANI: At the GRAMMYs? [laughs] Who knows?
For more information on Giuseppe Ottaviani visit GiuseppeOttaviani.com.
Giuseppe Ottaviani is on Facebook and Twitter.
Photo credit: Carlo Mogiani