Armin van Buuren Drops Complete 3-Disc, 34-Track 'Feel Again' Album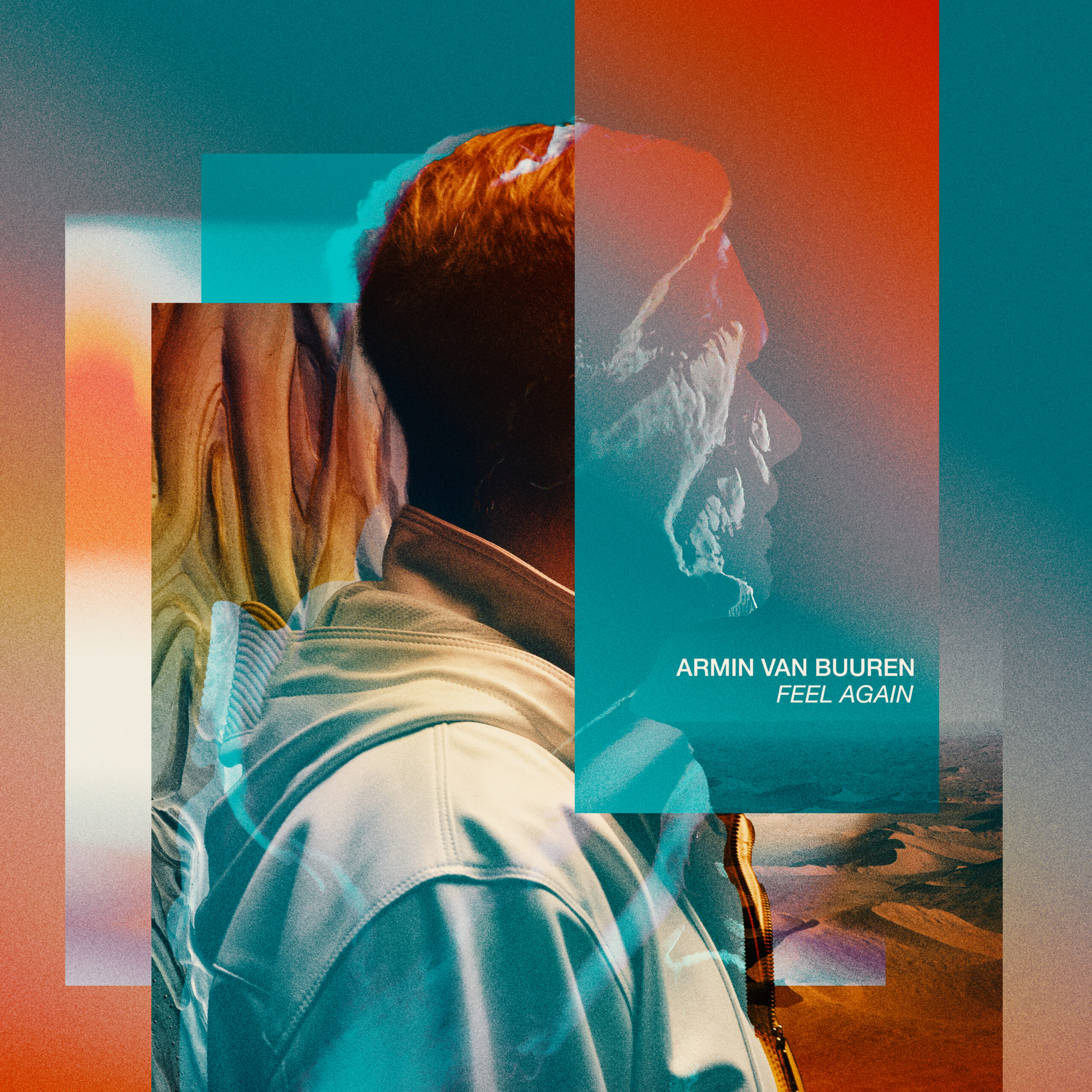 It's time for dance music fans to rejoice as the king of trance releases his highly-anticipated studio album, Feel Again. Out today (Friday, Mar. 31) through Armada Music, the 3-disc, 34-track ensemble is now a complete trilogy — and undoubtedly tops our favorite albums of the year already.
Armin van Buuren and his A State Of Trance & Armada Music families just wrapped up a week in Miami, where they swept at the EDMAs, hosted the ASOT stage at Ultra Music Festival (in keeping with tradition), a performance at the UMF MainStage, and then off to Brazil for a headline set at Lollapalooza Brasil. With over 1100 radio show episodes to date, van Buuren has secured his space as an electronic music icon and tastemaker. Armin shares more about his new Feel Again album, which is the follow-up to his 2-part album Balance (2019).
"I'm stoked and proud to finally share the full album," said Armin van Buuren. "To me, 'Feel Again' signifies a new beginning, as being lost without actively realizing it can whittle away at who you are. I'm happy to have found a new balance and a reinvigorated love for music, and I hope the album will remind and encourage listeners to stay connected and true to themselves."
From reconnecting with friends, family and fans to finding inner peace, 'Feel Again' means acknowledging harsh truths, finding out what really matters and letting that power a new step forward. Because in the evergreen words of Armin van Buuren himself, "we're still learning and will never stop learning till the day we die."
Feel Again Track Listing:

Feel Again, Pt. 1
Armin van Buuren feat. Wrabel – Feel Again
Armin van Buuren – Oumuamua
Armin van Buuren x The Stickmen Project – No Fun
Armin van Buuren & Sam Gray – Human Touch
Armin van Buuren & Billen Ted feat. JC Stewart – Come Around Again
Armin van Buuren – Let You Down
Armin van Buuren feat. Jesse Fink – Start Again
Armin van Buuren feat. Lucky Lou – Pas de Bourree
Armin van Buuren & R3HAB feat. Simon Ward – Love We Lost
Armin van Buuren & AVIRA vs Chicane – Offshore
Feel Again, Pt. 2
Armin van Buuren feat. Maia Wright – One More Time
Armin van Buuren & Blasterjaxx feat. 24h – Superman
Armin van Buuren & Gareth Emery feat. Owl City – Forever & Always
Armin van Buuren feat. Philip Strand – Roll The Dice
Armin van Buuren feat. Scott Abbot – I'm Sorry
Armin van Buuren – Computers Take Over The World
Armin van Buuren – Clap
Armin van Buuren feat. Simon Ward – Hey (I Miss You)
Armin van Buuren – Something Beautiful
Armin van Buuren & Diane Warren feat. My Marianne – Live On Love
Armin van Buuren feat. Husky – Shot At Love
Feel Again, Pt. 3
Armin van Buuren & Azteck – Tocando El Sol
Armin van Buuren & Wildstylez feat. PollyAnna – Typically Dutch
Armin van Buuren & Matoma feat. Teddy Swims – Easy To Love
Armin van Buuren feat. Stuart Crichton – Dayglow
Armin van Buuren & Blasterjaxx – La Bomba
Armin van Buuren feat. ZOI – Do Right
Armin van Buuren & Punctual feat. Alika – On & On
Armin van Buuren feat. Vanessa Campagna – Vulnerable
Armin van Buuren feat. Matluck – Letting Go
Armin van Buuren & Cosmic Gate – REFLEXION (ASOT 2023 Anthem)
Armin van Buuren feat. ALBA – State Of Mind
Armin van Buuren & Ahmed Helmy – Rhythm Inside
Armin van Buuren feat. Wrabel – Feel Again (Reprise)