Surf Mesa & Madison Beer Collaborate on "Carried Away"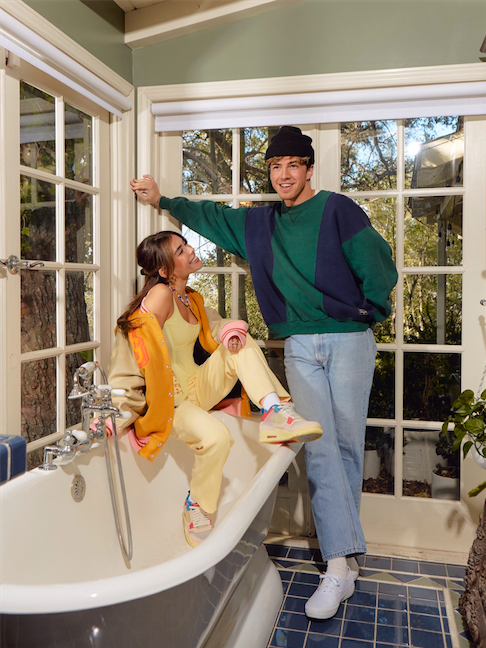 Surf Mesa and Madison Beer celebrate the euphoric feelings of young love with their new single, "Carried Away." Released through Astralwerks, and the track comes just in time for Valentine's Day, emphasizing the romantic and timeless essence that romance has. The track is a perfect fusion of Surf's ethereal production with Madison's exquisite and emotive vocals. With an acoustic guitar being strummed throughout the track, "Carried Away" also has that sonic potential to be picked up, played, and sang by anyone. 
"Carried Away" is about the butterflies in your stomach feeling you get when you meet someone new and fall in love for the very first time. Working with Madison was a dream. I hope this song spreads love during this time when we need it more than ever." – Surf Mesa
"Carried Away" acts as the perfect tune for the upcoming holiday and also serves as a strong follow-up from Surf Mesa's breakthrough single, "ILY (i love you baby)" featuring Emilee, and "Somewhere" featuring Gus Dapperton. The young artist has steadily been blossoming in the star that he's meant to be, with tons of talk around his up and coming music that's yet to be revealed in his vault of tunes. Since starting his journey at a young age, this all has become a dream for Surf, furthering his destiny to become a global sensation. 
"When writing songs about love, I'm often drawn to the ups and downs and heartache that can result from a relationship gone bad. It was refreshing to explore the other side of love for "Carried Away", the excited nerves you get from meeting someone and falling in love for the first time. I'm so grateful to Surf who made the whole process so fun." – Madison Beer
LYRICS:
It's like all this time
I've been waiting for you with my open eyes
scanning the room for a peace of mine
you look so good in this light
it's like suddenly all that's important's
in front of me
already know what we're gonna be
you look so good
in this light
I love to love
I love all the ways I feel so much
I get carried away
I love to love
I love to love
I love to love
I love all the ways I feel so much
I get carried away
I love to love I just wanna stay
and get carried away, I get carried away
Love love love love
Love love love love
I love to love
I love to
Love, love, love, love
I'm an open book
typically I feel misunderstood
no one
could know me the way you could
No, I don't keep nothing inside
I believe in love like it's a fire
its a feeling
it's a touch it's a reason
it's a light, it's a healing
I love to love
I love all the ways I feel so much
I get carried away
I love to love I just wanna stay
and get carried away, I get carried away
Love love love love
I love to love.
I love to
Love, love, love, love
you look so good in this light
I love to love
I love to love
I love to love
I love all the ways I feel so much
I get carried away
I love to love
I just wanna stay
and get carried away, I get carried away
Love love
love love
Love love love love
I love to love
I love to
Love, love, love, love