Super8 & Tab, BT Release "Aika/Clairvoyant" EP on Anjunabeats, Remixes From Capa and Rafaël Frost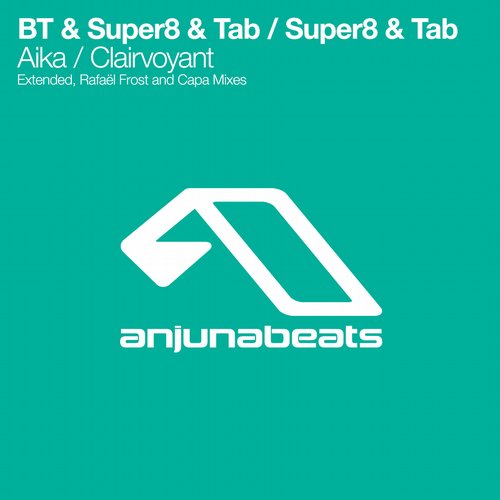 Following the release of their latest full-length studio album, "Unified," on Anjunabeats, Super8 & Tab return to the label. It's a meeting of three musical geniuses with the recent release of the "Aika/Clairvoyant" EP on Anjunabeats. In addition to the original "Aika" collaboration between BT and Super7 & Tab, the duo's "Clairvoyant" is also included on the EP.
"Aika" fuses elements of BT and Super8 & Tab's signature sounds, ready for the main stage and fully equipped with a melodic punch. As BT's debut original release on the label, the collaboration with Super8 & Tab harmoniously intertwines the pair's trademark along with electronic pioneer BT's ear for dynamic soundscapes.
Rafaël Frost and Capa were assigned remixing duties for "Aika," both presenting alternative variations. Frost delivers a raw "Aika" interpretation, which comes in at 130 BPM. Capa makes his label debut with his progressive house variation of "Aika."
Listen to Super8 & Tab & BT "Aika (Rafaël Frost Remix):"

"Aika/Clairvoyant" EP is available through Anjunabeats on Beatport.
Stream the EP on Spotify and Apple Music.