Insomniac Announces Full Trance Lineup for Inaugural Dreamstate Festival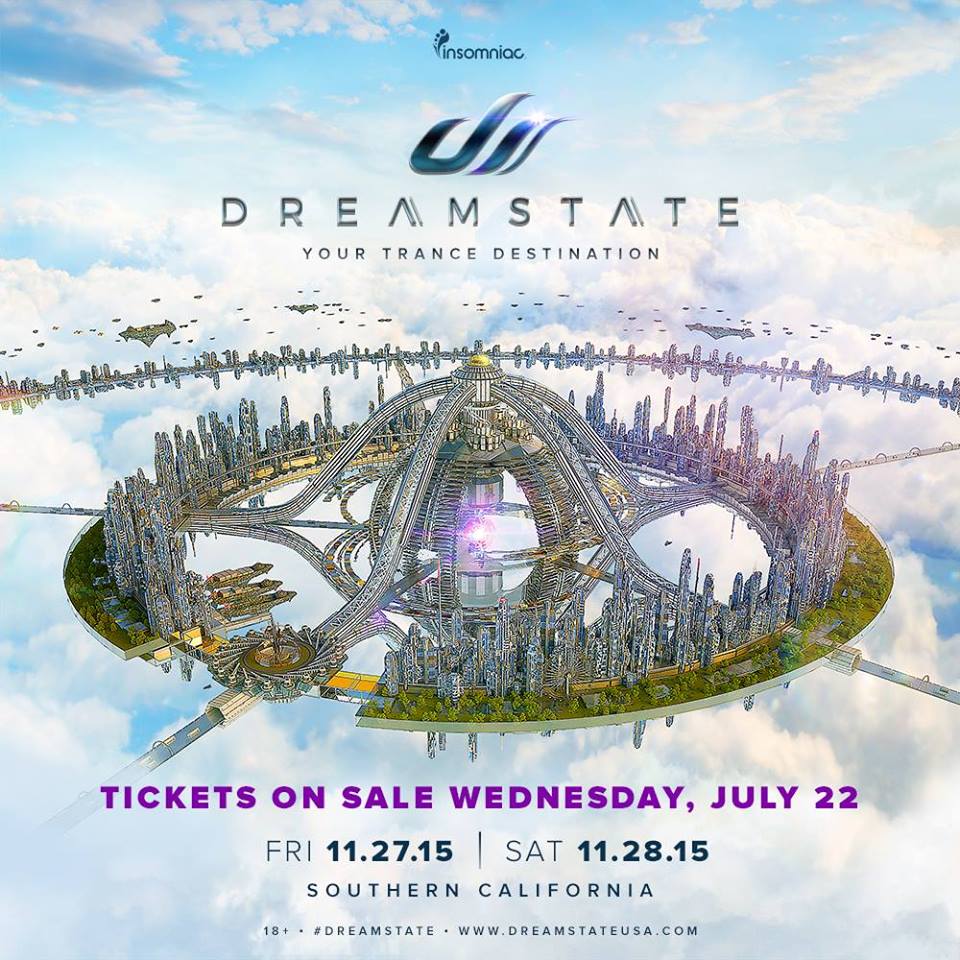 Trance fans rejoice! Insomniac Events—the curators of the traveling Electric Daisy Carnival, most notably in Las Vegas—has begun the announcement of artists slated to perform at the first ever Dreamstate USA. Making its debut at the NOS Events Center in San Bernardino, California, Dreamstate hits SoCal on Friday, November 27, 2015 and Saturday, November 28, 2015.
Dreamstate, which is "your trance destination," has been announcing two artists per day on the roster through their social media platforms over a 10-day period. Artists that have been revealed include: Paul van Dyk; Paul Oakenfold, who will provide a full on Fluoro set;  Future Sound of Egypt creators Aly & Fila; Subculture's own John O'Callaghan; Standerwick; Allen & Envy; Simon Patterson; Bryan Kearney; Rank 1; Indecent Noise; Ben Nicky; Will Atkinson; Adam Ellis; Orjan Nilsen; Simon O'Shine; Israel's own Astrix and Ace Ventura; Giuseppe Ottaviani; Jordan Suckley; and Sunny Lax.
From progressive to uplifting, to psytrance and hard trance, to tech trance and vocal trance, attendees can certainly expect to be immersed in a euphoric dreamstate for an enchanting experience.
"Our Basscon and Bassrush brands have been the epicenters for all forms of hard dance and bass music. It's time that we brought that same level of quality, creativity, and inspiration to the trance community," said Pasquale Rotella, Founder and CEO of Insomniac. "Dreamstate will be completely dedicated to celebrating trance in all of its forms. Trance fans are some of the most passionate in electronic music, and I hope that Dreamstate will provide them with a promising new destination."
Tickets for Dreamstate USA go on sale Wednesday, July 22, HERE. Ticket prices for Dreamstate begin at $100. Dreamstate is for fans 18 years and older.
For more updates and announcements, please visit www.DreamstateUSA.com.